Mick Jagger To Undergo Major Heart Surgery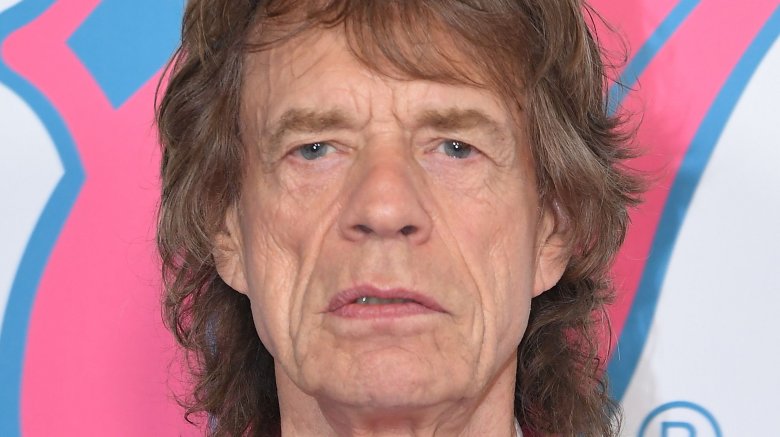 Getty Images
Recent reports have shared new insight into rock legend Mick Jagger's health.
On Monday, April 1, 2019, sources cited in a Drudge Report exclusive claimed that The Rolling Stones frontman will undergo heart valve replacement surgery this week at an undisclosed facility in New York City (via Page Six).
According to the Mayo Clinic, "Heart valve surgery is a procedure to treat heart valve disease. In heart valve disease, at least one of the four heart valves that keep blood flowing in the correct direction through your heart doesn't function properly ... In heart valve surgery, your surgeon repairs or replaces the affected heart valves." 
The website notes that this operation may pose risks of bleeding, infection, or a heart attack. However, the Drudge Report's insiders claimed that "the procedure has a 95% success rate" (via Mediaite). Noting that Jagger is "in extraordinary physical condition," the sources said that he is thankfully "expected to make a full recovery and will be back on stage by summer."
It should be noted that, at the time of this writing, Jagger, his bandmates, and their reps have yet to publicly comment on this recent development. However, Rolling Stone magazine has since confirmed this news.
Readers may already be aware that The Rolling Stones recently delayed the upcoming leg of their No Filter tour. In a statement released on Saturday, March 30, 2019, the group revealed that Jagger was on doctor's orders to not perform, but shared little information about his health struggle.
"Unfortunately today the Rolling Stones have had to announce the postponement of their upcoming US/Canada tour dates," read the band's statement (via The Guardian). "We apologize for any inconvenience this causes those who have tickets to shows but wish to reassure fans to hold on to these existing tickets, as they will be valid for rescheduled dates, which will be announced shortly."
The statement continued, "Mick has been advised by doctors that he cannot go on tour at this time, as he needs medical treatment. The doctors have advised Mick that he is expected to make a complete recovery so that he can get back on stage as soon as possible."
Of the expected post-surgery recovery time, a source cited by Page Six this week claimed, "You can be back at work within weeks ... But it could be because the health checks are all set into the insurance for the tour, maybe they're being careful." 
For his part, Jagger released a statement of his own via Twitter shortly after this tour postponement announcement made headlines over the weekend. "I'm so sorry to all our fans in America & Canada with tickets," the 75-year-old wrote to his 2.15 million followers. "I really hate letting you down like this. I'm devastated for having to postpone the tour but I will be working very hard to be back on stage as soon as I can. Once again, huge apologies to everyone."
Meanwhile, longtime bandmate Keith Richards has since tweeted, "A big disappointment for everyone but things need to be taken care of and we will see you soon. Mick, we are always there for you!"
According to TMZ, Jagger was later spotted enjoying some R&R with his family at their home in Miami Beach on Sunday, March 31.
Mick Jagger isn't the only celeb to open up about their health in recent weeks. As Nicki Swift previously reported, actress Marcia Cross candidly discussed her battle with anal cancer late last month. "I want to help put a dent in the stigma around anal cancer," the Desperate Housewives alum told People magazine. "I've read a lot of cancer-survivor stories, and many people, women especially, were too embarrassed to say what kind of cancer they had. There is a lot of shame about it. I want that to stop."
Cross, 57, went on to reveal that she was diagnosed with the life-threatening illness in November 2017, but has thankfully been in remission for nearly a year after undergoing six weeks of chemotherapy and radiation treatments. The TV star shared some advice with her readers, saying, "If something doesn't feel right, listen to your body and talk to your doctor. Don't let it go. It's a very curable cancer if caught early, which mine was."
We're wishing Mick Jagger good health and a speedy recovery!