American Idol Has Reportedly Received Some Devastating News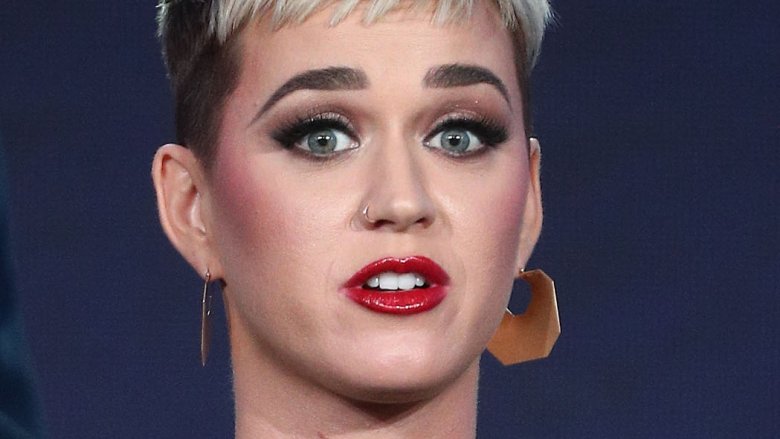 Getty Images
American Idol fans, you may want to sit down for this. According to reports, the once-popular reality TV singing competition may be on its way out.
Radar Online reports that American Idol will be canceled after its second season. Sources told the celebrity gossip site, "No official announcement has been made, but with viewers dropping from 7.2 million to just 6 million, the show is dead." Of course, this report hasn't been confirmed by ABC at the time of this writing, so Idol could still pull through and return to the small screen for a third season. But things aren't looking too good for the series.
As noted by Deadline, American Idol hit a series low for ratings on Monday, April 22, 2019, snagging just 5.42 million viewers and earning a 0.9 rating for the 18 to 49 demographic. In contrast, fellow singing competition series The Voice, which airs on NBC, scored 2.1 million more viewers than Idol and brought in 33 percent more viewers in the 18 to 49 demo.
And, according to Radar, Idol's staff and its famous judges — Lionel Richie, Katy Perry, and Luke Bryan — are reportedly preparing for the end to come. "The producers and crew are already sending out their resumes," one insider revealed to Radar. "Even judge Katy Perry is ready to go back to focusing on her music career."
That said, Perry has released new music while also serving as a judge on Idol, so it's possible for the pop star to do both simultaneously, however exhausting that might be. So, perhaps Perry's alleged interest in recording new tracks could simply be because the show's second season is coming to a close — not because of the series ending for good. We hope so, at least!
American Idol's three-hour season two finale will air live on Sunday, May 19, as noted by USA Today. While judges will continue to offer critique of contestant performances, they will no longer be responsible for eliminating Idol hopefuls themselves. Instead, for the three weeks leading up to the finale, viewers will instead have the power to see their favorite singers make it through to the end of the season by voting.
"I think we can steer (viewers) a little bit by our critiques. ... If we said, 'It's a horrible performance,' I think you would see that in the voting," Perry stated (via USA Today). "That's why we like to be sometimes a little vague with our constructive criticisms. ... We could be critical in the beginning, the growth period, but now we're in game period. We have to be extremely careful with our words because we influence."  
Of course, as most fans of American Idol know, the series originally debuted back in 2002 on the Fox network with judges Simon Cowell, Paula Abdul, and Randy Jackson. It eventually was canceled after 15 seasons — and a number of celebrity judges rotating in and out to offer feedback to contestants — airing its then-final episode in 2016. At the time the show's cancellation was announced in 2015, Gary Newman and Dana Walden, the chairmen and CEOs of Fox, said it "was not an easy decision," as reported by Entertainment Weekly. But while the show had once brought in 36 million viewers, it later hit a low of 11.6 million viewers. And though it was more successful than other series on the air, Idol was also expensive to produce with its A-lister judges, multi-city audition tours, and live shows. So, it apparently made sense for the suits behind Idol to end the series before it took too deep of a dive.
Perhaps surprisingly, Idol didn't stay gone for very long, as the show was resurrected for ABC. Unfortunately, as noted by CNN, reactions to the new version of the show, which premiered in 2018, were mixed. While some people appreciated the judges' sweet encouragement, others criticized the series for not including a more blunt host like Simon Cowell. And others wished Perry, Richie, and Bryan just had better chemistry.
So, if American Idol will indeed be canceled as reports indicate, we have a few good reasons as to why the show simply wasn't hooking viewers like it used to.