Teresa & Joe Giudice In A $261K Hole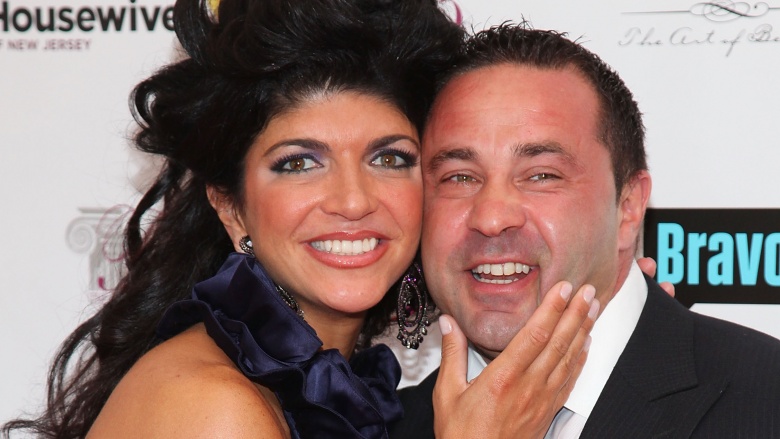 Getty Images
If you thought Joe and Teresa Giudice's money problems were over—think again. TMZ reported on June 1, 2016 that the Real Housewives of New Jersey stars have been hit with a tax lien estimated around $261,000. According to the report, Teresa owes $23,365 to the state of New Jersey. Her husband, Joe, owes a jaw-dropping $238,269. The six-figure tax lien is just the latest headache for the infamous reality TV couple.
Remember their fraud case?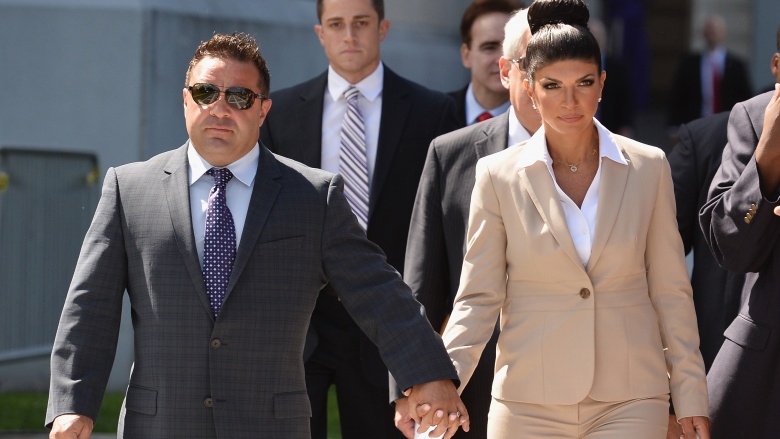 Getty Images
Teresa and Joe were sentenced in 2014 to 15 and 41 months in prison, respectively, in a high-profile fraud case that exposed their dire financial situation.
Teresa was released from prison in January 2016 and published a memoir, Turning The Tables: From Housewife to Inmate and Back Again, about her time behind bars. She said she battled everything from awkward inmate sex to expired food. She'll appear in Season 7 of The Real Housewives of New Jersey, set to premiere July 10, 2016 on Bravo. Joe, meanwhile, began serving his sentence in March 2016. He is not a U.S. citizen and could face deportation to Italy upon his release.
According to TMZ, the Giuidices "have set up a schedule to pay off the debt in full." Yeah, good luck with that one.