The Royal Baby Birth Announcement Is Confusing Some People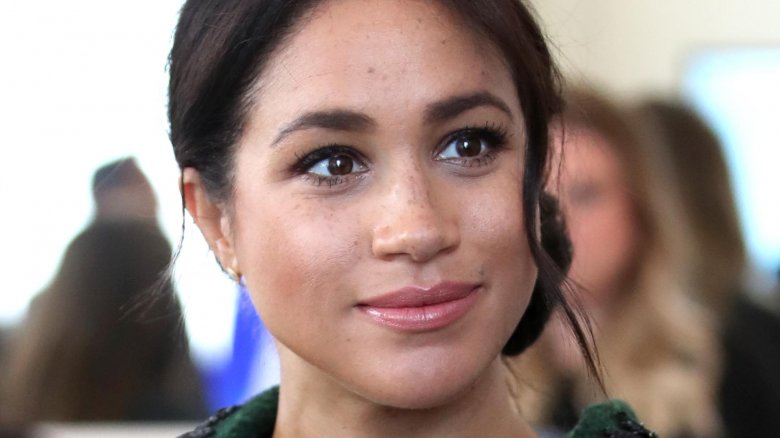 Getty Images
Not everyone is understanding the timing of Prince Harry and Meghan Markle's royal baby birth announcement.
According to a Cafe Mom report, a number of social media users were left confused when the Duke and Duchess of Sussex revealed their son's birth just 20 minutes after Buckingham Palace initially announced Markle had gone into labor on Monday, May 6, 2019.
"In the early hours she's probably had it by now," one person tweeted. "Wouldn't be surprised if she's back at frogmore cottage before they made the announcement." Another fan wrote in part, "Fast..I get to work and log on..See she is in labor..ten min later it is a boy!" 
Meanwhile, others reacted to what they felt were surprising public announcements in and of themselves, considering Prince Harry and Markle's decision to keep their baby preparations largely under wraps over the last few months. One person shared, "Thought they wanted no publicity...mmm this looks like publicity to me lol."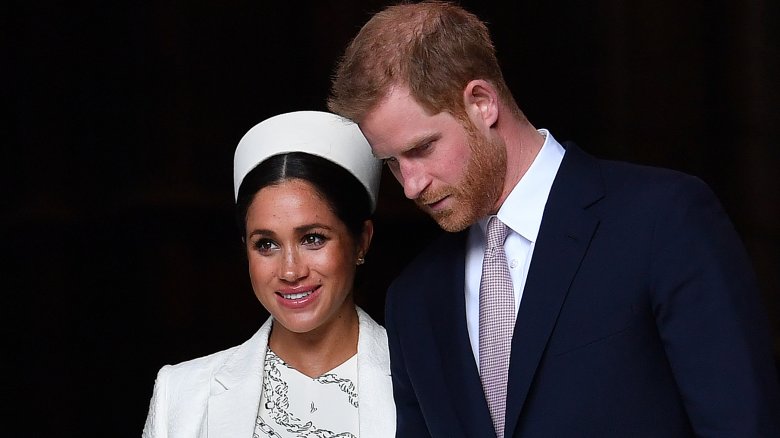 Getty Images
As Nicki Swift previously reported, Markle, 37, and Prince Harry, 34, welcomed their first child together, a baby boy, in the early morning hours of May 6. "Her Royal Highness The Duchess of Sussex was safely delivered of a son at 0526hrs this morning," the British royals revealed at the time on Instagram. "The baby weighs 7lbs 3oz. The Duke of Sussex was present for the birth." Noting that members of the royal family had "been informed and are delighted with the news," the statement went on to say, "The Duchess's mother, Doria Ragland, who is overjoyed by the arrival of her first grandchild, is with Their Royal Highnesses at Frogmore Cottage. Her Royal Highness and the baby are both doing well."
Of course, the royal couple's decision to keep their pregnancy journey private has also been widely praised — particularly by members of the press in the United States, according to BBC News. This move even got the Oprah Winfrey stamp of approval. "To be able to stand up and say, 'This is what I really want for my baby and my family and now I'm going to do it a different way' when it's been done that way for a thousand years?" the media icon said to Entertainment Tonight in late April 2019. "I'm just so proud of her." 
We can't help but agree. Readers may remember that Duchess Kate Middleton welcomed her third child with husband Prince William, son Prince Louis, at London's St. Mary's Hospital in April 2018. The royal couple are also mom and dad to Prince George, 5, and Princess Charlotte, 4. After witnessing the media storm surrounding the Duchess of Cambridge's most recent and high-profile birthing experience, who could blame her brother- and sister-in-law for breaking with royal tradition in hopes of receiving a bit more privacy their time around? Especially considering the fact that they've just gone through a whirlwind of a year in the spotlight of their own.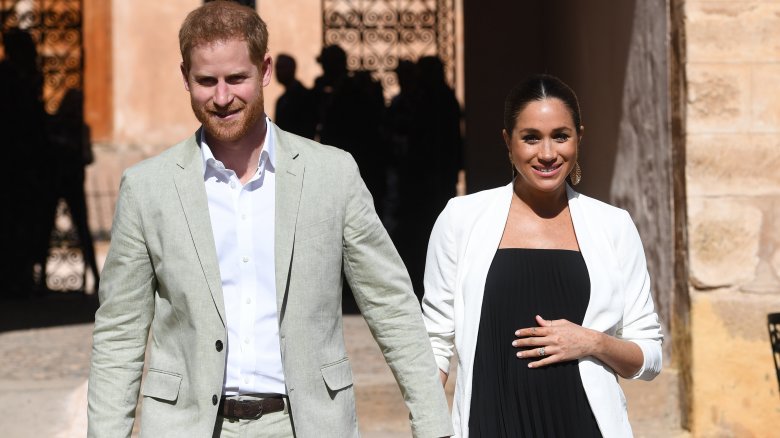 Getty Images
Even before she and Prince Harry tied the knot in St George's Chapel at Windsor Castle last May in a wedding that was watched by millions, Meghan Markle was already facing near constant scrutiny in the press and on social media, with coverage ranging from her non-traditional (yet always on-point) fashion choices to ongoing drama with her estranged family members. After the married pair announced that they were expecting baby no. 1 in October 2018, this media attention only heightened with rumors surrounding the former Suits actress' alleged feud with Duchess Kate.
Basically, if Markle and Prince Harry's wish to keep their baby news partially private means we might still have some questions regarding their newborn son's name or whether he was delivered at their local Frimley Park Hospital or at their Frogmore Cottage home, then so be it. We'll surely find out all the deets soon enough. While speaking with the press outside of Windsor Castle just hours after his baby boy's birth, Prince Harry himself revealed that the family of three plan to make their first public appearance together sometime this week "so everyone can see the baby" (via Sky News). He went on to say, "I'm so incredibly proud of my wife. And as every father and parent would ever say, you know, your baby is absolutely amazing, but this little thing is absolutely to die for. So I'm just over the moon."
Congratulations again to Prince Harry and Meghan Markle on their royal baby news — and for managing to welcome their newest little addition on their own terms!