Kim And Kanye Announced Their Baby Name And It's Wild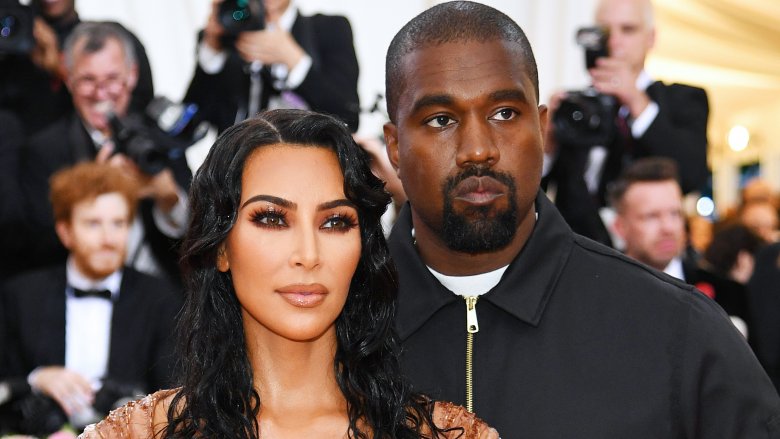 Dimitrios Kambouris/Getty Images
Proud parents Kim Kardashian and Kanye West have finally announced baby no. 4's name.
On Friday, May 17, 2019, the Keeping Up With the Kardashians star took to Instagram to introduce the couple's newborn son to the world while also sharing his special moniker.
"Psalm West," Kardashian simply wrote to her 139 million followers, captioning a sweet snapshot of their baby boy. The photo was accompanied by a Mother's Day text from her rapper husband, which read, "Beautiful Mother's Day with the arrival of our fourth child. We are blessed beyond measure. We have everything we need."
According to a source cited by People magazine last week, Baby Psalm's first name holds special meaning for the married pair. "Kanye has been going through a spiritual revival lately," the insider claimed. "Every name has a meaning that is personal between Kanye and Kim and the child." Noting that "Psalm" is the Hebrew word for "song," the source added that it's "a good reflection of where Kanye and Kim are spiritually."
Explaining that their baby's namesake may also be in reference to the rapper's recent tradition of holding musical and spiritual Sunday Services, the insider went on to say, "Kanye is very involved in choosing the names. He and Kim do exactly what every couple does, where they each bring up names and the other one gives their feedback. It's very traditional that way." A traditional process for a special yet nontraditional name.
Dominik Bindl/Getty Images
Readers may already be aware that Kardashian, 38, and West, 41, welcomed their baby boy into the world via surrogate on May 10, 2019. The married pair are also parents to daughter North, 5, son Saint, 3, and daughter Chicago, 16 months.
"He's here and he's perfect!" the proud mom of four tweeted at the time of Psalm's birth. She added, "He's also Chicago's twin lol I'm sure he will change a lot but now he looks just like her."
The following day, Kardashian posted a slideshow of photos from her baby shower, writing, "We celebrated our baby boy about a week ago and now he's here! He's so perfect! Here are some pics of my CBD baby shower. I was freaking out for nothing because he is the most calm and chill of all of my babies so far and everyone loves him so much." (Cue the chorus of "awws.")
As Nicki Swift previously reported, it was first revealed in early January 2019 that Kardashian and West were expecting their fourth child together. However, it sounds like the Kardashian-West clan will remain a family of six, as the reality TV star previously told Elle magazine that they don't plan on having more than four children. "I don't think I could handle more than that," she said back in March 2018. "My time is spread really thin. And I think it's important that in all couples, the mom gives the husband as much attention as the kids."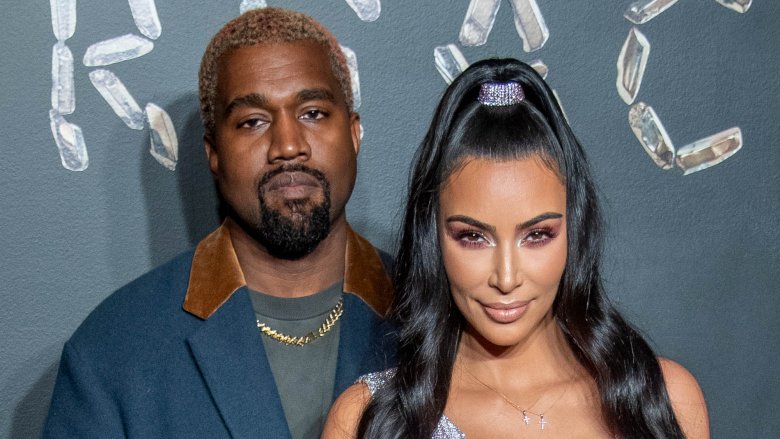 Roy Rochlin/Getty Images
Of course, since the Internet is the Internet, not everyone was completely on board with the admittedly unconventional name Kardashian and West chose for baby no. 4. "Psalm West sounds like the location of a new desert music festival that costs $1,000 a ticket," one person tweeted, while another wrote, "At least they didn't name the baby Deuteronomy." According to one Twitter user (via NBC News), "Psalm West sounds like a 1941 Errol Flynn movie but ok." 
Meanwhile, another person tweeted alongside three crying-laughing emojis, "Psalm West?! I am deadddddd. Loooooool, Kanye West is so wild with these baby names. Named after one of the most important books in the bible. I cannotttttttt."
While their newest little addition's namesake has been cause for amusement in the Twittersphere, we couldn't be happier for the couple better known as Kimye ... who've actually had quite the busy May 2019. In addition to welcoming their fourth kiddo this month, Kardashian and West made a public appearance together at the Met Gala and celebrated their wood anniversary. "5 years and 4 kids," the E! network star tweeted out to her followers on Thursday, May 16. Captioning a sweet pic from the couple's big day, she added, "Life couldn't be better!"
Congrats to Kim Kardashian and Kanye West on the arrival of baby Psalm and five years of what appears to be marital bliss!