Who Is Kate Gosselin Dating?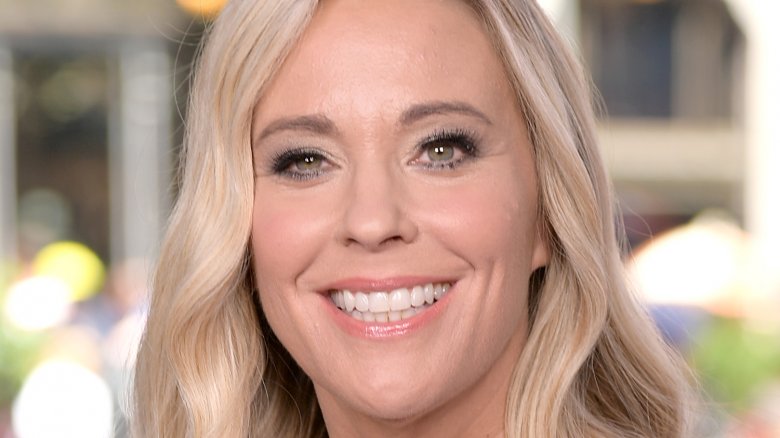 Michael Loccisano/Getty Images
In the trailer for TLC's Kate Plus Date that premiered on June 10, 2019, Kate Gosselin revealed that she hadn't dated anyone since her divorce from Jon Gosselin in 2009. "Have you noticed I've been single for the last decade?" she says. "I don't even know, like, what the rules are. Like, can somebody help me out here?"
This revelation may come as a shock to some, as the mother of eight kids was previously linked to two men since she became a single mom — her bodyguard Steve Neild and millionaire Jeff Prescott. Kate has vehemently denied both relationships. "The next story coming out from the animals that stalk us is about our security person and his family," Kate told People in 2009. "Already the allegations they're making about me are disgusting, unthinkable, unfathomable, and I am horrified." Prescott, on the other hand, insists he dated the reality star and they were close to going public. "We were talking about our future together," he told Radar Online.
Kate Plus Date was designed for Kate to find love again, but a source told Rob Shuter's Straight Shuter podcast "Don't hold your breath! Kate isn't easy. She is one tough cookie and really isn't interested in compromising or finding love. All she really cares about is Kate," the source said (via Heavy).
The source also revealed that finding love wasn't necessarily Kate's goal for the reality series. "You have to remember that the main reason Kate did this new show wasn't romance," but "money and getting back on TV." The source added: "Had Kate been offered a travel show or fashion show, we would be watching her traveling around the globe or doing makeovers, but 'dating' was all that producers offered and that is why we are seeing Kate with a bunch of possible love interests."
However, in a 2019 interview with ABC News, Gosselin called the new show her "job," but admitted she's not pretending. "For me, it's definitely about finding love, because I wouldn't be fake dating just like I don't fake life," she said. "If I wasn't really invested in trying to find somebody, I have no business being there."