How Did Elizabeth Banks And Max Handelman First Meet?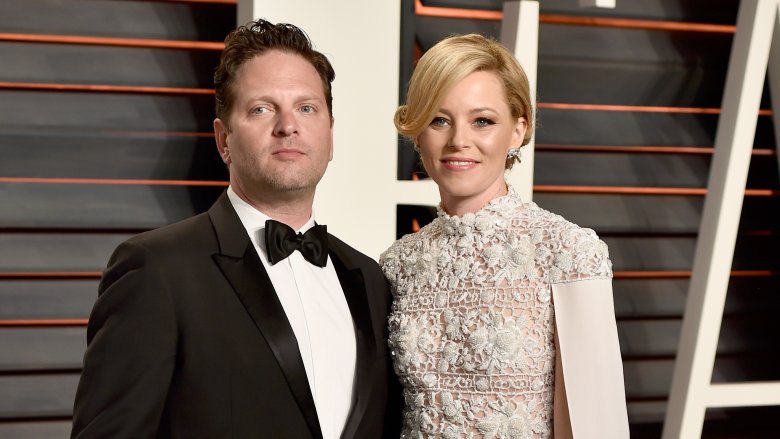 Pascal Le Segretain/Getty Images
Actress Elizabeth Banks and her husband Max Handelman are blazing a trail in Hollywood as producers of popular, high-profile projects like the Pitch Perfect series and the new Charlie's Angels reboot.  Considering how weird celeb marriages can be, Banks and Handelman's union seems comparatively tame. So how did the two showbiz powerhouses meet in the first place? According to a 2019 profile in The Hollywood Reporter, Elizabeth Banks and Max Handelman met "at a fraternity party" in 1993 while college students at the University of Pennsylvania. 
"The house had run out of beer so the party was pretty much over," Handelman told the Penn Gazette in 2010. "The brothers were kicking people out." He then saw Banks outside with his friend's little sister. "Let's go talk to your sister," he told his friend. A relationship formed shortly thereafter, but these two didn't rush to get married after six months. A decade of dating later, Handelman proposed "unexpectedly" according to InStyle. "He said that after 10 years, he owed it to me to completely surprise me," Banks explained.
At the Television Critics Association's winter press tour in 2019, Banks sang the praises of her long-time husband. "We have a good yin and yang. I'm a passionate artist, and he's a very even-keeled politician," Banks told Us Weekly. Saying the relationship is based on "a lot of mutual respect," Banks owes a debt of gratitude to the University of Pennsylvania for allowing her to meet Max Handelman, who later earned his MBA from UCLA. "If I hadn't gone to Penn, I wouldn't have him, and then I don't know if I'd have as successful of a business," she continued. 
That business is Brownstone Productions, a film production company the couple started in 2002. "Often there's a sense of joy that emanates from the characters, and that springs forth from Elizabeth's inherent DNA," Handelman told The Hollywood Reporter about what projects their company gravitates towards. "From Pitch Perfect to Charlie's Angels to Shrill, you have roughly 14 female characters who are all quite different from each other, but they all have a certain joy and accessibility."
Elizabeth Banks went to explain that the couple became producers partially out of necessity. "We've been together for 26 and a half years. And when we were looking at how to make a life together, I felt like he was a real bloodhound for material and had a really good eye for things," she explained. "And I had more ambition for myself than was available to me in our industry, right? So I just kept wondering when the role and the movie that I was born to play was going to happen, and it just never was happening. I started paving my own way."