Why Did Prince Harry And Meghan Markle Unfollow Everyone On Instagram?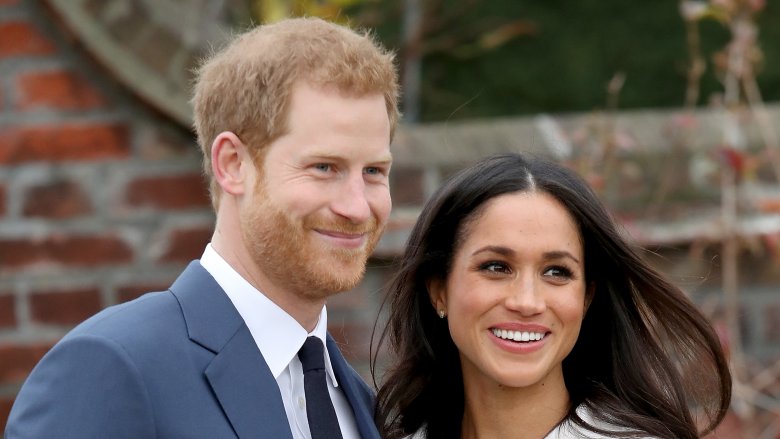 Chris Jackson/Getty Images
Usually, when a celebrity unfollows someone on Instagram, we have a breakup in the works. But Prince Harry and Meghan Markle are actually doing it for a worthy cause. That's right, Harry and Meghan are using social media for good! Hard to believe, right? In a lengthy Instagram post, the Duke and Duchess of Sussex asked their followers to nominate 15 accounts they should follow.
"For the month of August we look to you for help," the couple wrote on their official account. "We want to know who YOUR Force for Change is.... Each month, we change the accounts we follow to highlight various causes, people or organisations doing amazing things for their communities and the world at large."
"Over the next few days please add your suggestions into the comments section: someone you look up to, the organisation doing amazing work that we should all be following, an account that inspires you to be and do better (or that simply makes you feel good), or the handle that brims with optimism for a brighter tomorrow," the caption continued. "We will choose 15 accounts and follow them next Monday, as we spend the month of August acknowledging the Forces for Change in all of our lives."
At the time of this writing, the post has amassed over 200,000 comments in less than 24 hours. 
In July 2019, British Vogue announced that Meghan Markle would be a guest editor for their September "Forces for Change" issue, and their Instagram post is an extension of that. "The Duchess believes British Vogue's readers are part of this moment too—as a result the 16th spot on the magazine's cover is a mirror to include the reader and encourage them to use their own platforms to effect change," the magazine said in a statement (via E! News).
This effort isn't the beginning of the royal couple's philanthropic efforts, however. In July 2019, they announced the name of their charity: Sussex Royal The Foundation of the Duke and Duchess of Sussex (via Page Six).