RHONY Alum Reveals Her 9-Year-Old Son Is Trans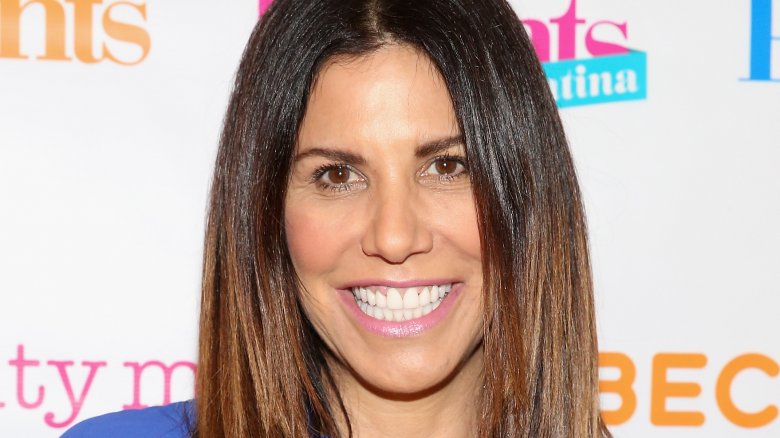 Robin Marchant/Getty Images
During an interview with controversial conservative personality Candace Owens, Access Hollywood host Mario Lopez claimed it was "dangerous" for parents of transgender children to allow them to transition before reaching adulthood. "It's sort of alarming and my gosh, I just think about the repercussions later on," he said. "When you're a kid ... you don't know anything about sexuality yet. You're just a kid."
After he faced online backlash, Lopez apologized for his "ignorant and insensitive" comments and reaffirmed his support for the LGBT community (via People). He added that he would use the experience to "better educate" himself and be "more informed and thoughtful" in the future.
Many were justifiably quick to label his comments as transphobic, but Real Housewives of New York City star Cindy Bishop used the opportunity to speak about raising her 9-year-old transgender son, Jesse, and to address Lopez's criticisms. "When a child feels comfortable and open, identity issues are able to be discussed in the family environment," Barshop said in an interview with People. "I believe living in creating an open and positive home so they are able to express themselves."
Bishop hopes that the controversy surrounding Lopez's comments, and his subsequent public apology, can be used as a teachable moment for others who might not understand the trans community. "I'm hoping that the more awareness that we bring that people understand that trans is an identity and has absolutely nothing to do with sexuality," she explained. She admitted to also sharing Lopez's views with her son, who replied, "'Why don't you tell him that we learn about this in 5th grade and he needs to go back to 5th grade." Bishop then praised the younger generation for being more "evolved" on these issues and expressed her desire for adults to "catch up."
According to Dr. Johanna Olson, assistant professor of adolescent medicine at the Children's Hospital Los Angeles, some children exhibit gender non-conforming behaviors before puberty, and that can be confusing for their parents. "The truth is that we don't really know whether that child who is gender non-conforming in childhood is going to go on to have a trans identity in adolescence or adulthood," she told the Human Rights Campaign. 
She explained that the "biggest question" for parents with non-conforming children is whether or not to allow them to "social transition in early childhood," as many who express a desire to live as a different gender suffer from "gender dysphoria," which may very well carry on into adulthood. However, she urges parents to remember that transitioning must be the "kid's need," not just an easily solvable problem for the parents. "It's a hard space for parents; it's a hard space for caregivers; it's a hard space for relatives; it's a hard space for the child," she said. "So it's easy to then imagine, 'Hey, can't you just live as a girl full-time?' might seem like an easier solution to a difficult scenario." 
That said, Olson said it's not "harmful to let kids explore gender," and stresses that parents shouldn't panic if their child wants to "grow their hair out and wear dresses and go by a different name." By panicking, Olson explained, parents run the risk of propagating the "idea that you can only be one gender your whole life." She added, "that concept is becoming outdated."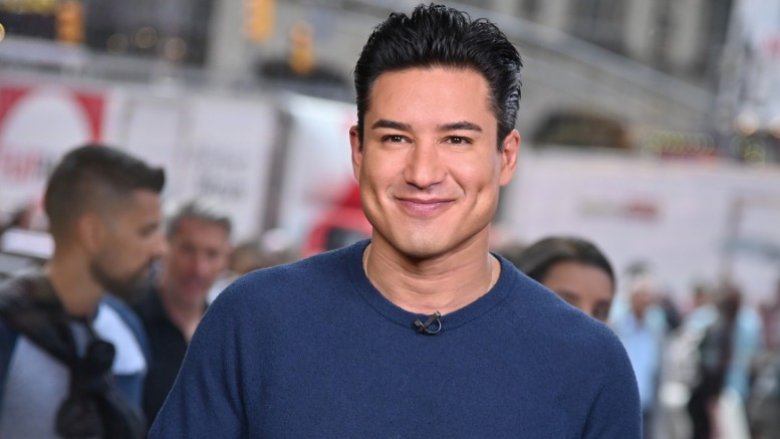 Getty Images
Not only did Mario Lopez face online criticisms for his controversial interview with Candace Owens, Radar Online reports that he was nearly in danger of losing his job as a result. Sources told the publication that NBC executives "held an emergency meeting" to discuss the former Saved By The Bell star's future. The source claimed the network "prides itself on equality" and that Lopez's comments "are not an accurate representation" of their beliefs regarding the LGBT community. They added what Lopez said was akin to "hate speech." 
According to another Radar Online report, Lopez's PR team allegedly "begged" him to issue an apology. "No one in his camp knew how they would be able to spin this and justify his remarks," the source said. "They told him to make a public apology, stat!"
However, a source told Yahoo! that reports of Lopez possibly being on the chopping block were "NOT true," and the he "is set to begin production."