Bachelorette Hannah Brown Admits She's "Struggling"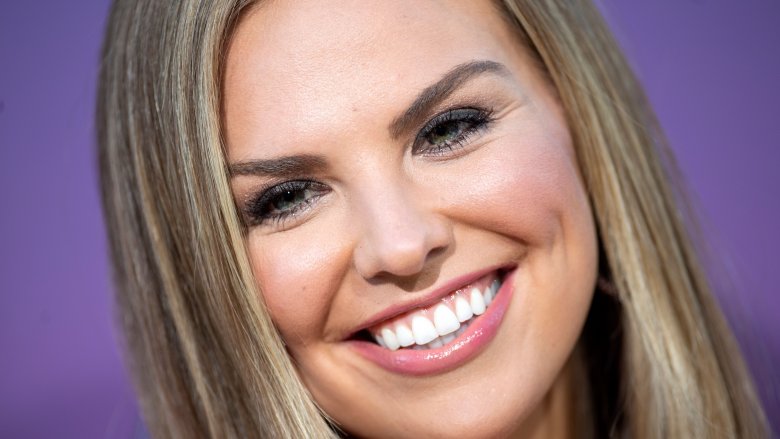 Valerie Macon/Getty Images
In a lengthy Instagram post, The Bachelorette star Hannah Brown opened up about how the show has affected her life. Although Hannah had her sights set on a rekindled love with Tyler Cameron after the series finale, that appears to be no longer on the table after he has very publicly moved on with model Gigi Hadid. Now living in the public eye, the Alabama native appears to be at a crossroads on how to best balance her personal life with her newfound fame.
"I'm struggling," she began. "Life is so different. Since last August, I've been a pageant queen, a bachelor contestant, and the Bachelorette. I've been in love with multiple people, I got engaged, I broke off an engagement, and I shared it all with millions of people."
She then touched on the price that comes with that fame, lamenting that her faith was "questioned by thousands" who labeled her "promiscuous," but "don't know [her] heart." On the bright side, Brown acknowledges that her frank discussions about her love life has made her something of a modern day role model for women, and served as the catalyst for "bigger conversations around faith, and sex."
Brown reveals that she's living on her own for the first time and has become overwhelmed with the press and the opportunities that have come her way since the show. "I miss my friends and family who have watched my life explode. I feel guilty because I don't have the time or emotional capacity to fill each of them in on my life right now. I can't keep up with the people who matter most, because I can barely keep up with my own life right now," she continues. Despite this, however, Brown says she's "not complaining" about how her life unfolded in the past year.
So what does life have in store for a former star of The Bachelorette? According to The Hollywood Reporter, it's a mixed bag. Trista Rehn, America's first Bachelorette contestant in 2003, appeared on Dancing With the Stars and Marriage Boot Camp: Reality Stars before settling into married life with Ryan Sutter. 
Season 4's DeAnna Pappas turned her tie on the show into a brief co-hosting gig on Lifetime TV's Get Married. Jillian Harris, 2009's interior designer, has served as the host on HGTV's Love It or List It Too and W's Love it or List it Vancouver since 2013. Andi Dorfman, who married then split from football player Josh Murray, wrote a book, It's Not Okay: Turning Heartbreak into Happily Never After, that was released in 2016.
We can safely say that Hannah broke the mold as far as former contestants go, so we see no reason why she can't monetize her outspoken thoughts on any topic in the form of her own YouTube channel or podcast. They're all the rage these days, and she'd have a built in audience.
Hannah goes on to say that what she's been through since the show "would shock the mirror-image young girl from a year ago."  Even though she's thankful for "so many blessings," Hannah admits that the new chapter of her life is "uncharted territory" that she's finding hard to process. She then revealed that she wrote out her thoughts on Instagram to remind herself, and her fans, that we're all human, "and it's okay to be overwhelmed."
And as a self-proclaimed Christian, Hannah has chosen to lean on her faith to deal with whatever difficulties come her way. "I can rest knowing that My Savior has compassion and wants to help and love me through this journey. I've just got to let Him," Brown concluded the post. "So yeah, I'm not going to struggle to disguise my weakness— I'm just gonna give over the keys to my main man Jesus and let him bless me through this ride. Isaiah 54:10."