The Real Reason Mila Kunis Refuses To Do A Nude Scene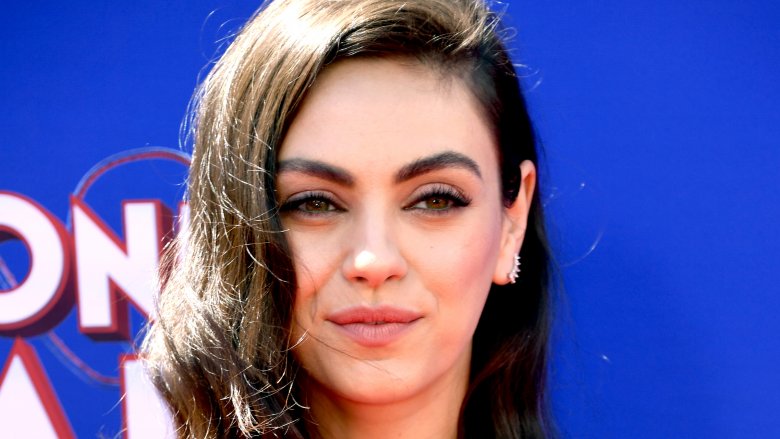 Frazer Harrison/Getty Images
Mila Kunis was one of the biggest stars in Hollywood in the 2010s with roles in Black Swan, Ted, Oz the Great and Powerful, and Bad Moms. And while we don't see the former That '70s Show star on the big screen that much anymore, you can rest assured that when we do, it won't be in a nude scene.
During a 2011 interview with Regis & Kelly to promote the romantic comedy Friends With Benefits (via THR), Kunis discussed her sex scene with Justin Timberlake. When asked if that's something she'd ever get used to, Kunis replied, "Used to it? I'm not even used to it in my private life — you think I'm used to it on, like, 30 times its size?" She added that even though she showed a bit of skin in the scene, that wasn't the scene's focus. "Our scenes had to be funny. It didn't have to be sexy, it didn't have to be attractive, it had to be funny," she explained. "So the physicality became like the second part of the scene."
She expanded on her aversion to doing on-screen nudity during a 2013 interview with Allure, referring again to her scene with Timberlake in Friends with Benefits. "I showed side boob. I don't need to show ass," she said. "You get one or the other. You don't need both."
The Family Guy star also spoke out about an unnamed producer who threatened her career when she wouldn't pose for a magazine. In a 2016 open letter published on A Plus, Mila Kunis revealed that a producer demanded that she appear scantily-clad on the cover of a men's magazine to promote a film, and when she refused, he allegedly told her, "You'll never work in this town again."
"And guess what? The world didn't end. The film made a lot of money and I did work in this town again, and again, and again," she continued. "What this producer may never realize is that he spoke aloud the exact fear every woman feels when confronted with gender bias in the workplace."