The Real Reason Andrew Luck Retired From The NFL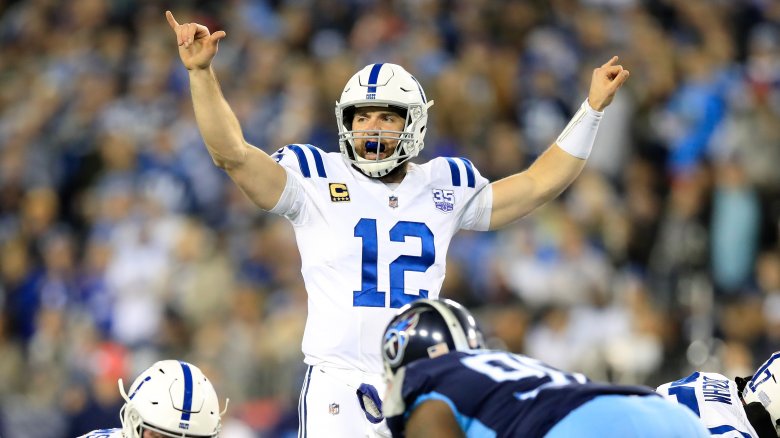 Andy Lyons/Getty Images
Indianapolis Colts quarterback Andrew Luck shocked the NFL world when he abruptly announced his retirement from the league at just 29 years old.
The No. 1 overall pick in the 2012 NFL Draft, Luck led the Colts to the playoffs in each of his first three seasons before battling multiple injuries throughout the remainder of his career, including a torn labrum in his throwing shoulder that forced him to miss the entire 2017 season. Luck returned the following year, putting up the biggest numbers of his career while taking the franchise back to the postseason and earning the NFL's Comeback Player of the Year Award.
However, during an emotional press conference following a preseason loss to the Chicago Bears on Aug. 24, 2019, Luck revealed that the injuries have taken a toll on his physical and mental health. "This is not an easy decision. Honestly, it's the hardest decision of my life. But it is the right decision for me," Luck began. "For the last four years or so, I've been in this cycle of injury, pain, rehab, injury, pain, rehab, and it's be unceasing, unrelenting, both in-season and off-season, and I felt stuck in it. The only way I see out is to no longer play football."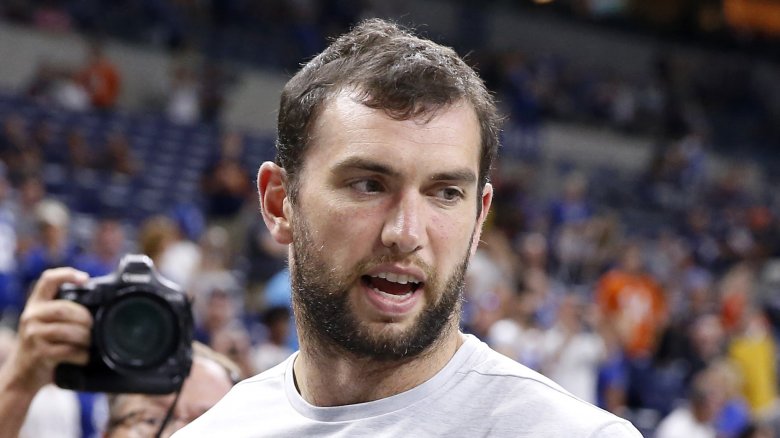 Justin Casterline/Getty Images
Andrew Luck went on to say that being stuck in this cycle had "taken the joy out of the game," and that after the 2016 season, when he "played in pain and was unable to regularly practice," Luck vowed he would never "go down that path again." But these words particularly resonated: "I haven't been able to live the life I want to live."
Before the 2016 season, Luck signed a six-year, $140 million contract with the Colts that included a fully guaranteed $47 million. According to ESPN, the Colts could have recouped $24.8 million from Luck after his decision to retire, but team owner Jim Irsay has decided to let their former quarterback keep it all as a thank you for everything he's done for the team. 
If Andrew Luck would have played out the remainder of his contract, there's no question he would have been in line for another megadeal at the age of 31. "It's a tough thing. Look it, he's leaving $450 million on the table potentially," Colts owner Jim Irsay said. "I mean, a half a billion dollars." According to Sportstrac, Luck earned $97 million during his career.