Taylor Swift Gets Sassy With 'You Need To Calm Down' Performance At 2019 MTV VMAs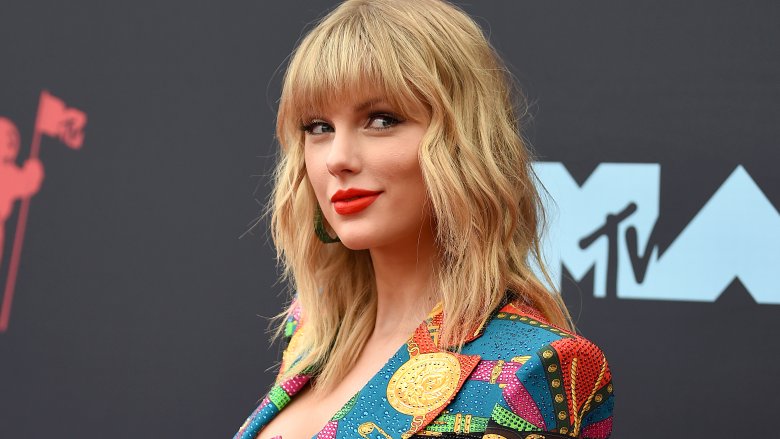 Dimitrios Kambouris/Getty Images
Go big or go home, right? 
Taylor Swift kicked off the 2019 MTV Video Music Awards with a sassy and raucous performance of her smash hit "You Need to Calm Down." 
Joined on stage by a huge team of dancers including Todrick Hall, Swift performed her love letter to the LGBTQ+ community with fireworks, rainbows, and the words "Equality Act" flashing across the screen for the viewers at home.
This fight is nothing new for the 29-year-old pop star. In the summer of this year, she urged fans to sign a petition in support of the Equality Act in order to protect the rights of America's LGBTQ+ citizens. According to the Human Rights Council, those protections include "employment, housing, credit, education, public spaces and services, federally funded programs, and jury service."
After her show of solidarity, Swift strapped on her acoustic guitar to perform "Lover" for the first time live. The 2019 MTV VMAs marked Swift's first televised performance since the release of her new album, also entitled Lover, and her first time performing at the VMAs since 2015. 
Later in the evening, Swift took home the Video For Good award for "You Need to Calm Down" and looked to dominate the night. Swift was tied with Ariana Grande as the most-nominated artist at the 2019 VMAs with 10 nominations each.
People caught up with the Swift on the red carpet at this year's VMAs. The blonde-haired singer-songwriter said she was "stoked" to perform, and reflected on her "amazing week" that saw the release of her seventh studio album. But she admitted that she would be expecting the unexpected during the ceremony: "You never know what can happen on this show, as I've learned," she quipped, referring to Kanye West's now-infamous stage rush at the 2009 VMAs. 
Don't worry about us, Taylor Swift. We're gonna let you finish. We promise.