Missy Elliott Returns To The MTV VMAs Stage For The First Time In 16 Years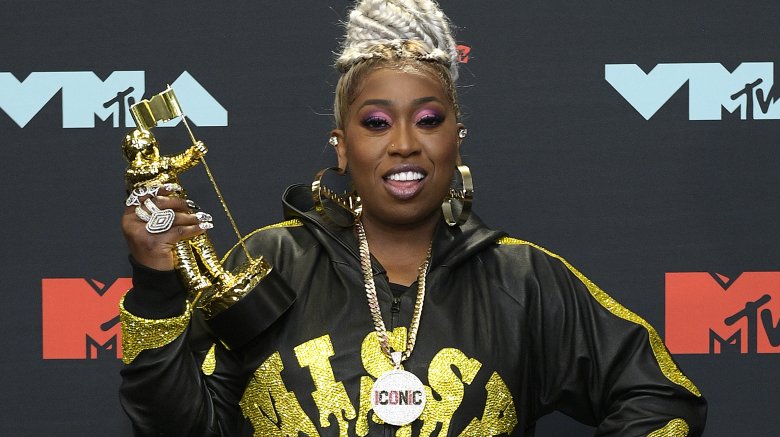 Roy Rochlin/Getty Images
It's like she never left.
Missy Elliott took to the 2019 MTV VMAs stage on Monday, August 26 after 16 years away, and she owned every square inch of it. 
The R&B and hip-hop star, who's the recipient of 2019's Video Vanguard Award, performed a mash-up of some of her greatest hits following her newest single, "Throw It Back." Over the course of eight minutes, Missy performed through "The Rain (Supa Dupa Fly)," "Get Ur Freak On," "Pass That Dutch," "Work It" (which featured an appearance from video star Alyson Stoner), and "Lose Control."
Each song was accompanied by incredible choreography and some ridiculously smooth costume changes.
When Missy closed it out, she punctuated her performance with a pyrotechnics show that could rival Fourth of July fireworks. (Okay, maybe not that intense, but definitely close.)
Seeing her take the MTV VMAs stage after nearly two decades only emphasized how astounding it is that Missy hasn't won the Video Vanguard Award sooner. Past winners include Beyoncé, Madonna, Janet Jackson, and Jennifer Lopez, who took home the award in 2018.
Prior to the show, MTV spoke with artists who have been influenced and inspired by Missy's work. Among them was Justin Timberlake, who, when asked to describe the artist, said, "She has her own genre. It's R&B, it's hip-hop. It's Missy music." 
Singer-flutist sensation Lizzo also said of the 2019 Video Vanguard Award recipient, "She was pushing and fighting for everyone because she was fighting for herself. She is her own movement."