Shawn Mendes Rocks The 2019 MTV VMAs Stage With 'If I Can't Have You' Performance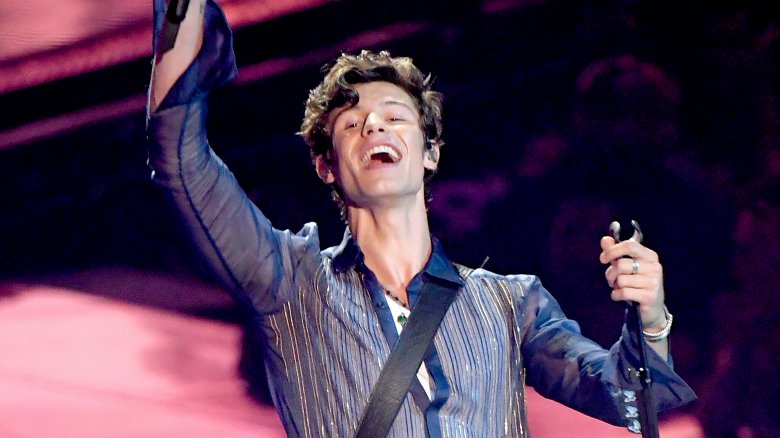 Mike Coppola/Getty Images
Shawn turned it on at the 2019 MTV VMAs– "it" being the charm during his performance of "If I Can't Have You." 
Taking the stage at the Prudential Center on Monday, August 26, Shawn Mendes sang his heart out and looked happier than ever while strumming his guitar and watching the audience sing along to his chart-topping tune. Mendes' band backed him brilliantly, bright visuals emanated from the screens behind him, and just when you thought his performance couldn't get any better, the 21-year-old Canadian singer-songwriter showed off the full scope of his vocal range by ending "If I Can't Have You" with some jaw-dropping falsetto. 
"If I Can't Have You" was one of two performances Mendes gave at this year's MTV Video Music Awards. He and his real-life love Camila Cabello delivered a steamy rendition of their already-eyebrow-raising duet "Señorita" — topping that performance off with a memorable moment of its own: a near-kiss between the two musicians. 
Mendes is currently having the summer of a lifetime, the foundation for which was set up with the May 2018 release of his third studio album Shawn Mendes. One might think that the Mendes madness would die down a year after dropping his latest album, but they'd be wrong. People are still as gaga as ever for Mendes — and his pitch-perfect performance at the 2019 MTV VMAs only adds fuel to that particular fire.