Here's How Much Joe Pesci Is Worth Now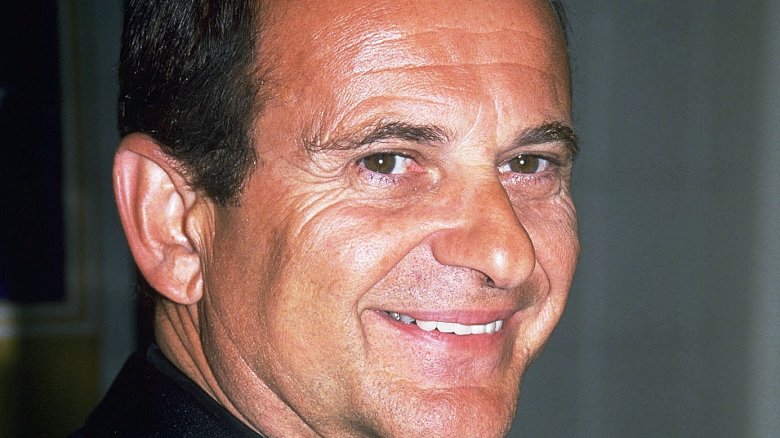 Diane Freed/Getty Images
Fun fact: Joe Pesci released an album of cover songs in 1968 called Little Joe Sure Can Sing! under the name Joe Ritchie (via All Music). And while his music career didn't take off, it took 21 years for Pesci to get his big break in Martin Scorsese's boxing drama Raging Bull. He went on to earn a Best Supporting Actor nomination for the role, and his transition from music to acting was officially set in motion.
With roles in classics like Goodfellas (where he took home the Best Actor award), Home Alone, Casino, My Cousin Vinny, and Home Alone 2, Pesci was demanding $3 million per movie at the height of his career (via Cheatsheet).
After his turn in 1998's Lethal Weapon 4, the Academy Award-winner retired from acting, because he could afford to do so — though in 2006 he briefly unretired for a role in Robert De Niro's film The Good Shepherd, along with a couple other low-profile roles in the years that followed, according to his IMDb page. According to Celebrity Net Worth, the movie tough guy is sitting on a cool $50 million. That's probably a lot more than he would've ever earned from trying to make crooning work as Joe Ritchie.
Joe Pesci added to that total in 2017 when Deadline announced Pesci would join forces once again with his Raging Bull, Goodfellas, and Casino buddies,  Martin Scorsese, and Robert De Niro, for the crime drama, The Irishman. However, even that took some convincing. The Telegraph reports that Pesci allegedly turned down the role 50 times. "Marty and I are planning to get back together for a movie I think will be a future 'Guy Hall of Fame' entry, that is if Joe has any more f***s left in him," De Niro said at the Guy's Choice Awards in 2016 (via EW). "So far all he keeps saying is 'Go f*** yourself.'"
Hey, when you have $50 million in the bank you can choose to be picky — even if you're working with two cinema legends. "I love to star in movies, but I want to have good roles," he told The New York Times in 1992. "It doesn't help to get starring roles in something that's no good. I mean, that will just kill you."
Meanwhile, if you were hoping to get more of Joe Pesci's musical side, there's good news for you. In 1998, Pesci released the album Vincent LaGuardia Gambini Sings Just for You, where he reprised his famous My Cousin Vinny role...but in song! You're welcome.