Nicki Minaj Announced Her Retirement From Music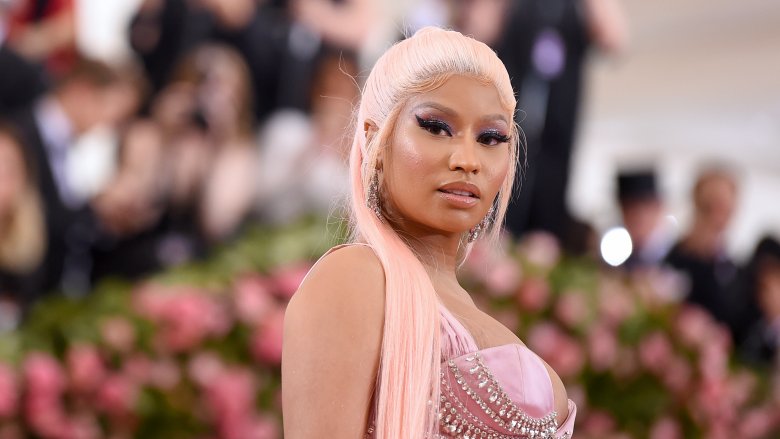 Jamie Mccarthy/Getty Images
Brace yourselves. Rapper Onika Tanya Maraj, known professionally as Nicki Minaj, announced her retirement from the music business in an early morning tweet on Sept. 5, 2019. Her reasoning? She's ready to be a mom.
"I've decided to retire & have my family. I know you guys are happy now," she wrote in a since-deleted tweet. "To my fans, keep reppin me, do it til da death of me, X in the box- cuz ain't nobody checkin me. Love you for LIFE."
Nicki Minaj's sudden decision to retire comes less than four months after the Trinidad and Tobago-born artist got a marriage license with boyfriend Kenneth Perry. While her retirement announcement may shock some, Minaj's decision to be with Perry — an ex-con whose convictions include attempted rape and manslaughter — was met with intense backlash.
However, Minaj feels he has matured and is ready to take their relationship to the next level with wedding bells and a baby.  "I think I have what I was striving for, just happiness. It was hard to get to a happy place," she said on her "Queen Radio" show in June (via TMZ). "Now that I'm here I don't want to compromise that for anyone or anything."
According to a TMZ article published the day after she dropped her bombshell announcement, Nicki Minaj's abrupt retirement "came out of nowhere" and blindsided those close to her. The publication reports that the "Super Bass" hitmaker had been recording new music in the studio in the last few weeks, and had plans to record with other artists as well. 
Sources say that this really isn't a retirement at all, but rather is actually a "much-needed break" from Internet trolls, from accusations that she doesn't write her own songs, and from the constant blowback that she's received about her relationship with Kenneth Perry.
When asked by a fan on Twitter to clarify her retirement plans, Minaj responded: "I'm still right here. Still madly in love with you guys & you know that. In hindsight, this should've been a Queen Radio discussion & it will be. I promise u guys will be happy. No guests, just us talking about everything. The tweet was abrupt & insensitive, I apologize babe."
While Cardi B and Lizzo have proven to be formidable peers, Nicki Minaj's career is still going strong. According to The Wrap, her summer single "MEGATRON" debuted at number 20 on the Billboard Hot 100, and her collaboration with Chris Brown and rapper G-Eazy "Wobble Up" along with rapper G-Eazy debuted at No. 3 on the Billboard Hot 100 back in April.
TMZ reports that if her retirement plans are true, the Queens-based rapper leaves behind a storied legacy: ten Grammy nominations, five MTV Video Music Awards, and the Guinness World Record in 2017 for most Billboard Hot 100 entries by a solo female artist. Earlier in 2019, she became the first female rapper to officially sell 100 million units (albums, singles, and features) as certified by the Recording Industry Association of America.