The Reason Lorraine Bracco Refused To Play Another Mafia Role After Goodfellas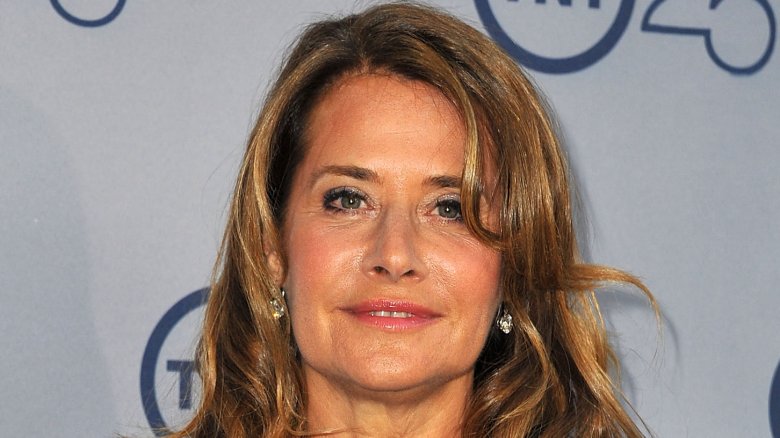 Angela Weiss/Getty Images
Lorraine Bracco was so amazing in Goodfellas (1990) that she stole every scene was in with her portrayal of Karen Friedman Hill, the unsuspecting Jewish girl who married into the Mob via Henry Hill. The actress was so good, in fact, that she refused to every play any other mobster-type role ever again for fear of not being able to live up to the high standard she'd set.
While speaking with Vanity Fair in 2012, she explained, "After Goodfellas, I was offered every Mafia gal, girl, wife, mistress, daughter available. And I said to them, 'No, I don't want to do that. I did it. Can't do it better.'" As a result, Bracco's roles immediately following this Martin Scorsese classic were quite different from the Mob wife part that made her a breakout star. She followed Goodfellas up with Medicine Man (1992), starring as a doctor opposite Sean Connery, and later played an assistant district attorney in Getting Gotti (1994) — putting her firmly on the opposite side of the law as the Mafia.
That's why, when approached to appear on The Sopranos, Bracco opted to play Dr. Melfi instead of Tony Soprano's wife, Carmela. "Mob wife. Nooooo. It was all I ever heard," she told The Guardian in 2017. "I told [show creator] David Chase I was a different woman than I had been on Goodfellas. I wanted to make Melfi the first educated Italian-American girl people ever saw."
As it turns out, Bracco didn't even see Goodfellas until more than 25 years after its release. She explained to Entertainment Weekly that she'd seen bits and pieces of the movie, but never sat through the completed film: Right after its release, she'd been on set in Mexico filming Medicine Man, and by the time she'd returned home, it wasn't in theaters anymore. For the 25th anniversary event held at the Tribeca Film Festival in 2015, Bracco thought she'd make it ... but she and the rest of the cast were doing so much press that they didn't get into the theater until halfway through the film. It wasn't until a screening in June 2016 that the movie star finally saw her groundbreaking performance — and she was incredibly humble about it.
"My immediate reaction is thank God for the audience," Bracco said. "It was the best part of the whole show for me. And being outside in a make-believe drive-in. It was unbelievable. And the film was fantastic. What can we say?"
While you're here, take a gander at what the cast of Goodfellas looks like today.