What Jennette McCurdy From iCarly Is Doing Now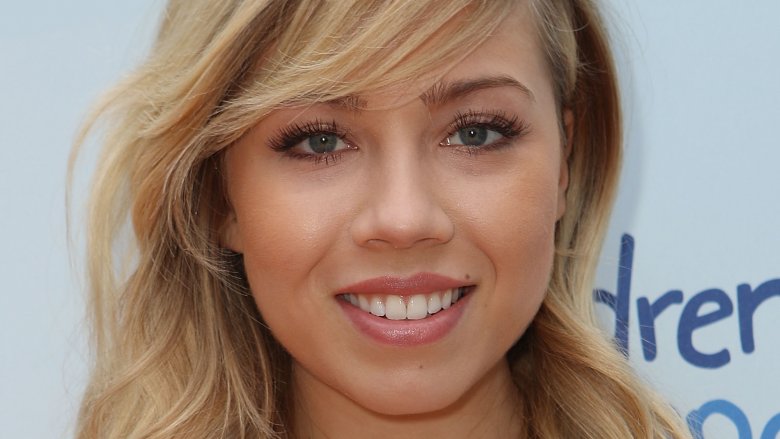 Ari Perilstein/Getty Images
Jennette McCurdy spent six seasons as the troublemaking web-influencer Sam Puckett on the wildly successful Nickelodeon teen sitcom, iCarly. After the show's run ended in 2012, she got her own spin-off — Sam & Cat — co-starring none other than pop princess Ariana Grande.
The show about two roommates starting a babysitting service lasted just one season due to some alleged behind the scenes drama between McCurdy and the "Thank U, Next" singer. In 2014, TMZ reported that McCurdy was being paid less that Grande, and as one would expect, McCurdy's dissatisfaction with her paycheck continued to grow. 
Although Grande denied the reports in a Facebook post, McCurdy skipped the Nickelodeon's Kid's Choice Awards in 2014, apparently in protest, tweeting out the following explanation: "I was put in an uncomfortable, compromising, unfair situation (many of you have guessed what it is) and I had to look out for me. I chose to not go because sticking up for what is right and what is fair is what my mom taught me is ALWAYS the most important thing." Less than three months later, Nickelodeon pulled the plug and canceled the show.
McCurdy returned to television the following year in the short-lived Netflix series, Between. According to the official IMDb synopsis, the 2015 sci-fi drama follows the residents of a small town after a mysterious illness wipes out over the age of 22. The show was canceled after two seasons. In 2018, McCurdy made her directing debut with the short film, Kenny. Inspired by the death of her mother and featuring an all-female crew, the dark comedy was featured in The Hollywood Reporter where McCurdy spoke about the project. "I wanted to show that with grief and loss, there can also come relief," she said. "Even if you lose somebody who was really instrumental in defining you, you can redefine yourself, maybe for better, after they're gone. Once she was gone, it felt like peeling back my identity, realizing who I was beyond the context of her." That same year, McCurdy starred in the feature comedy film Little B*tches along side Kiersey Clemons and Virginia Gardner.
The former child star is mostly directing or starring in short films these days, but in 2019 she got personal about her struggles with an eating disorder. In the powerful essay published in HuffPost, she revealed that not only did her mother accept it, she actively encouraged it. "I made justifications for my mom's support of my disordered eating and I made justifications for my continuing down the road I was traveling," she explained.
Despite showing signs of dealing with both anorexia and bulimia, McCurdy says nobody in the industry confronted her or attempted to offer help. "Maybe my destructive behavior was obvious to everyone around me, but if they were all monetizing the situation ― and essentially me ― then what incentive did they have to try to change it or help me?" she wrote. 
McCurdy wrote the essay in support of National Eating Disorders Awareness Week, but she also has a long list of credits working with other outreach organizations like the American Heart Association, the American Stroke Association, Invisible Children, Oceana, St. Jude Children's Research Hospital, and the Starlight Children's Foundation for which she "serves as a StarPower Ambassador," according to Look To The Stars.