Jeremy Renner And Ex-Wife Sonni Pacheco's Custody War Heats Up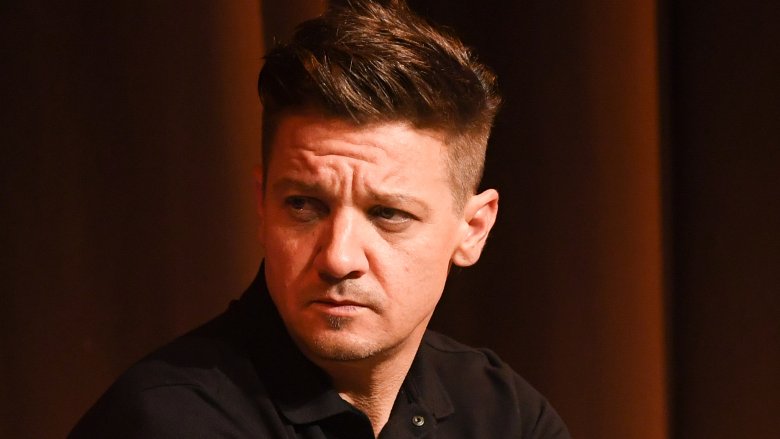 Paras Griffin/Getty Images
Attorneys, assemble! Avengers: Endgame (2019) star Jeremy Renner is gearing up for what might be a nasty custody battle with his ex-wife, Sonni Pacheco. On Sept. 10, 2019, Pacheco filed for "sole legal and physical custody" of their six-year-old daughter, Ava, People reported, in addition to "monitored visitation" for Renner. Pacheco claimed in the filing that she had additional evidence pending, which she planned to submit prior to a hearing scheduled for November 7, 2019. The exes must also "attend child custody mediation." In turn, Renner fired back in a filing of his own (via TMZ), requesting sole physical and legal custody of Ava, and asking that Pacheco only have monitored visitation with their little girl.
Renner and Pacheco previously settled on 50/50 custody, and Renner recently agreed to a child support increase for Ava because of his income boost as a Marvel star. But those resolutions didn't come easy. 
In 2015, TMZ reported that Pacheco alleged that Renner's gun collection put Ava "at risk." She accused the actor of having one gun out in the open behind a bar instead of locked away. She also expressed concern about "a koi pond and pool" at Renner's house that didn't have "protective fencing" that could have prevented the toddler from falling in and possibly drowning. Renner denied the allegations about the guns, and insisted that he had a "laser detection system" that would "alarm him if Ava were to fall into the pool or the pond." Renner also had accusations of his own regarding Pacheco's alleged parenting choices. 
In court documents obtained by TMZ, Renner alleged that Pacheco, who is Canadian, attempted to extort him with "embarrassing videos" if he fought her on the green card process. He also accused his ex of leaving Ava "alone in the house for 15 minutes" after she left to go to a party. An associate of Renner and Pacheco also filed documents accusing Pacheco of using drugs shortly after Ava's birth, and having to stop breastfeeding, "because she felt guilty she was drinking alcohol." Pacheco issued a legal response of denial to Renner's claims of neglect, as well as the associate's claims, but she stopped short of addressing the extortion allegations. 
As if all that wasn't enough, the exes have also duked it out over child support. Although they reached an agreement in 2015 in which Renner agreed to pay $13,000 per month in child support (but no spousal support as a result of the prenup), Pacheco alleged the following year (via TMZ) that Renner had already fallen behind in his payments by $48,367, and wasn't paying "his half of the $1,600 monthly preschool tuition" for Ava, who was three years old at the time. The money battle apparently got so contentious that Renner texted Pacheco, "I'm sorry you can't figure out how to care for [Ava] with over 300k."  
Pacheco and Renner married in 2014, but Pacheco filed for divorce less than a year later, citing "irreconcilable differences" as the reason for the split. It's unclear exactly what went down, but whatever it was sounds like it got pretty ugly: She reportedly accused Renner of stealing her passport, and demanded its return, as well as that of her birth certificate and Social Security card. She also claimed "their prenuptial agreement should be voided because it's based on 'fraud,'" according to People.
During happier times in September 2014, Renner told Capitol File of his wife, "I have tried to protect my family's privacy, my wife's privacy. I don't need her to get hammered with my life. Privacy issues are important because I want her to go about her day without being bothered." He also spoke to the outlet about how important Ava, 17 months old at the time, was in his life. "The only thing I think about when I'm not with my baby is, 'How do I get to my baby?' ... I'm very miserable when I don't see her." In 2018, Renner reiterated to The Independent that fatherhood was more important than being a superhero. "Being a father is number one," he said. "That's what keeps me focused, and not worrying about whether movies may or may not come my way."
Can't wait for Hawkeye? Get your Avengers fill with these super-uncomfortable interviews with Marvel actors.