Bachelor In Paradise Star Blake Horstmann Says He Was In 'A Dark Place' After The Show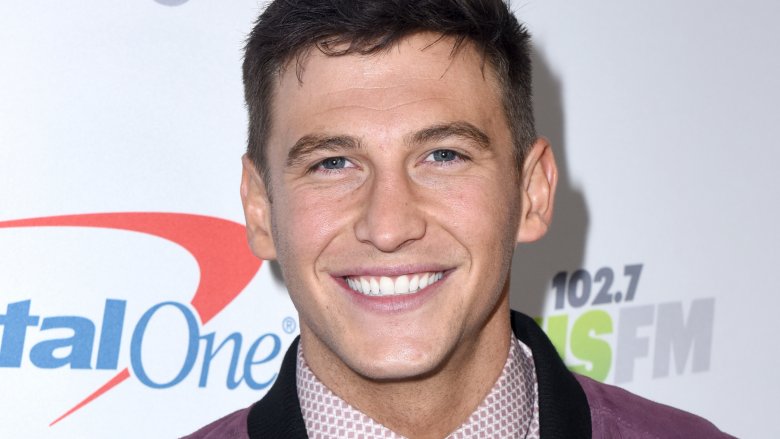 Vivien Killilea/Getty Images
What's the point of Bachelor in Paradise if it's not rife with drama? For contestant Blake Horstmann, the drama began before the cameras even started rolling. Per E! News, it was revealed that Horstmann had previously hooked up with fellow stars Caelynn Miller-Keyes and Kristina Schulman, on the same weekend at the Stagecoach Festival in April 2019.
Adding to the controversy, in August 2019, Horstmann then leaked text exchanges between himself and Miller-Keyes, which were allegedly sent over the music festival weekend, leaving her "mortified" (per her Instagram reply to the controversy) and him criticized by fans. "The reality of the situation is that Blake was not a one night stand at a music festival and the ‪5 am‬ text exchange that Blake chose to share is not an accurate representation of our past relationship," Miller-Keyes wrote in her post, adding that her messages were "taken out of context."
Other Bachelor and Bachelorette dramas have come and gone since then, and enough time has apparently passed, as of this writing, for Horstmann to publicly reflect on his time in the spotlight. SPOILER: He doesn't remember it fondly. During a Sep. 18, 2019 appearance on the Bachelor Happy Hour podcast, he sat down with hosts Rachel Lindsay and Ali Fedotowsky-Manno and revealed that the onslaught of criticisms and negative comments led him to "a dark place."
Blake Horstmann was able to forgive himself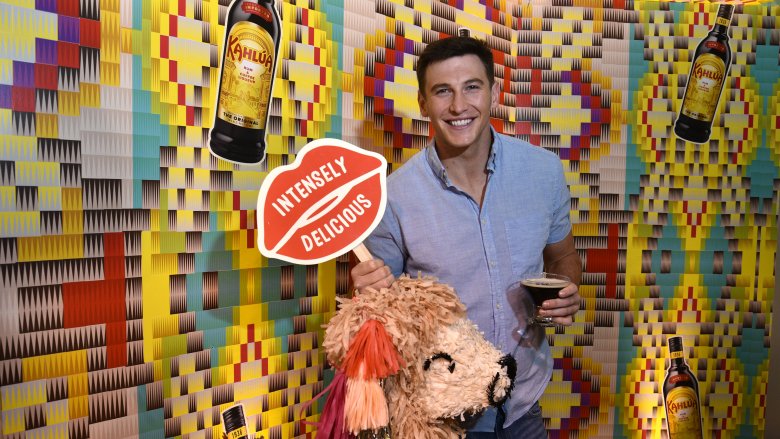 Tom Cooper/Getty Images
According to Bachelor Nation, Blake Horstmann told the podcast hosts that he wasn't "quite ready to talk about just how low and dark it got," but he admitted that his reputation took a major hit between his appearance on The Bachelorette and his time on Bachelor in Paradise. "Coming off of Becca [Kufrin]'s season, I didn't get too much hate," he explained. "Then, to suddenly get as much as I did right away, it was really hard."
He then opened up about his insecurities and feeling "a lot of shame" over his behavior that caused him to "let down a lot of people in [his] life." These feelings allegedly crept up immediately after the show wrapped and he was back home in Denver. "Right when I got back from the show, before it even started, I was already starting to go into that deep hole of where I just didn't want to leave my apartment because there were so many people out there that I had disappointed," he explained.
Horstmanna dmitted that he "lost" himself after in the year between his rejection by Kufrin on The Bachelorette, and being approached to star in Bachelor in Paradise. Before all of this occurred, Blake admitted that he "lost" himself in the "weird" year between getting his heart broken on The Bachelorette and heading to Bachelor in Paradise. His romantic profile changed overnight, and he found himself becoming even more sought after. "I had just come off of this heartbreak and I was distracting myself and filling that emptiness and the void with this attention," he said.
Blake admitted that his newfound fame made him "feel invulnerable" while he traveled "to different cities a couple times a week" and doing appearances. He claimed he "didn't take time" for himself, resulting in burnout and depression. However, he claims, once he was "able to forgive" himself, he was "able to get better."
Blake Horstmann​: 'Paradise was rough for me'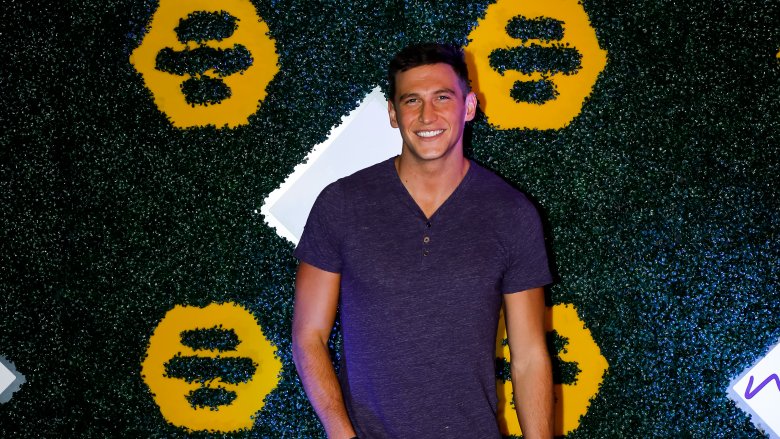 Justin Edmonds/Getty Images
A little over a week before Blake Horstmann shared his troubles regarding his two failed shots at reality television love on the Bachelor Happy Hour podcast, he shared them the old-fashioned way — on Instagram. With a photo of him standing in the ocean and admiring the sunset, Horstmann's caption began, "To say paradise was rough for me is an understatement." He added that he has "no one to blame" but himself, saying that "it's not easy putting yourself and all of your mistakes out there for the world to see."
Despite his differences with the women on the show, Horstmann claims that he will "always have respect" for their bravery in chasing "the love we all feel we deserve." Speaking directly to fans of the show, Blake reminded them that he and his cast mates "are all human and not characters on television," before thanking them for those who sent him "kind words and encouraging messages."
"Those have helped more than you will ever know," he concluded. "I hope that this is not the end of my story and I can look back at this summer and be grateful for the lessons learned and the friends made."