What Will Happen To BTS If Jin Joins The Military?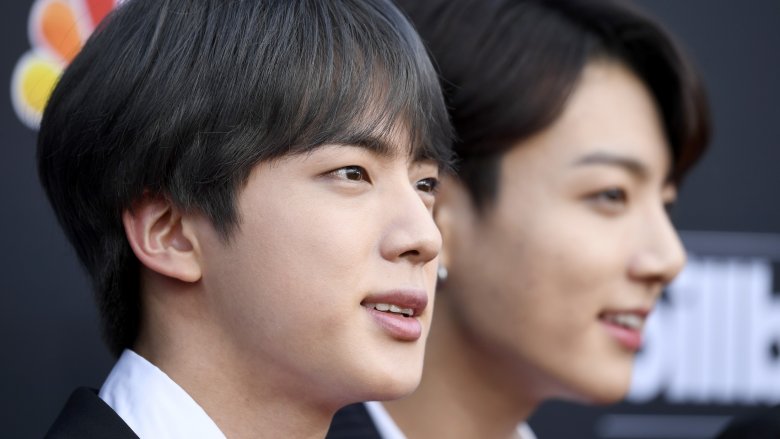 Frazer Harrison/Getty Images
South Korean boyband BTS is a seemingly unstoppable powerhouse, shattering records and making award show history on their path to global domination almost daily. However, in 2020, the BTS train as we know it will come to a screeching halt. Why? Because the East Asian nation on the southern half of the Korean Peninsula requires "men between the age of 18 and 28 should serve at least 21 months in the military" (via The Korean News Plus).
As the oldest member of the group, Jin (born 1992) has pushed his mandatory military service as far as he can. In 2020, the singer-songwriter will turn 28, effectively ensuring that he will be leaving the group for almost two years to serve his country. And it's not just Jin — every member of BTS will turn 28 by 2025, placing the future of the group up in the air. 
For their part, the guys aren't shying away from their duty. "As a Korean, it's natural," Jin told CBS This Morning in April 2019. "And, someday, when duty calls we'll be ready to respond and do our best."
Don't worry, BTS has a plan for when Jin joins the military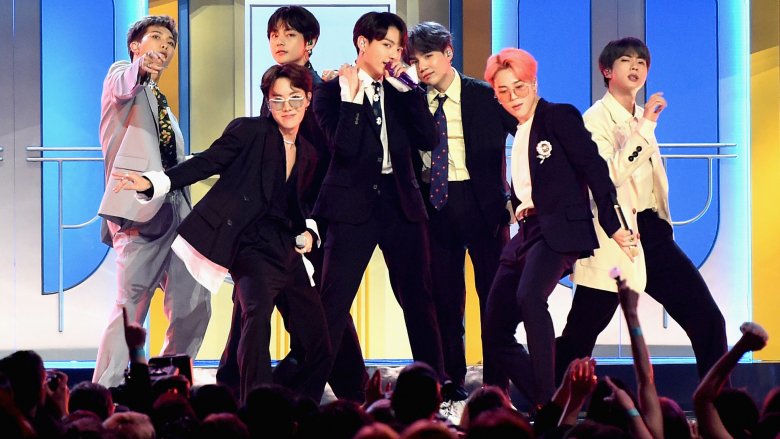 Ethan Miller/Getty Images
Luckily, there is a silver lining for BTS fans. In October 2018, these K-pop phenoms extended their contact with Big Hit Entertainment until 2026. "With Big Hit Entertainment's support," BTS said in a statement (via Forbes), "we'll continue to strive to give our best for fans all around the world."
Basically, the company fully knows what they have and plan to keep the BTS brand alive as long as possible. "It is our philosophy that we should cater the best to artists who's achieving an unprecedented global success," Big Hit Entertainment stated (via Billboard). "After the thorough discussion with seven members of BTS, we decided to renew the contract before the world tour to ensure more stable, long-term activities." 
So, what will happen to BTS when Jin joined the military? Well, it sounds like they'll just have six active members instead of seven, and that this will be a rinse-and-repeat process until every member completes their mandatory service. Will 2026 be the make or break year for the BTS? We suppose we'll all just have to stay tuned to find out.