Demi Moore Drops Stunning Accusations About Ex Ashton Kutcher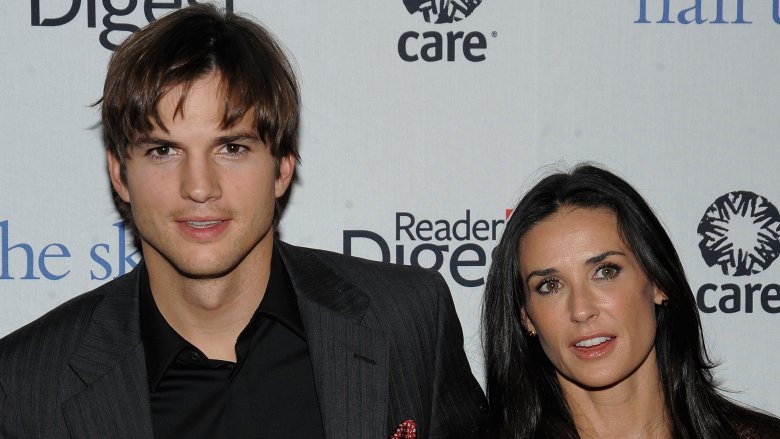 Jamie McCarthy/Getty Images
We may receive a commission on purchases made from links.
Demi Moore and Ashton Kutcher were one of the hottest, and least likely, Hollywood couples in the early 2000s. Despite the 15-year age difference, the pair looked poised to last — but after eight years together, their marriage crumbled over cheating allegations and eventually ended with a high-publicized divorce in 2013.
Now, in her emotionally-charged upcoming book titled, Inside Out: A Memoir, Moore is telling her side of the story. According to Radar Online, the iconic movie star has claimed, among other things, that problems in their picture-perfect romance first cropped up after she sadly suffered a miscarriage. While previously speaking with The New York Times, Moore revealed that she blamed herself and turned to alcohol and Vicodin during that difficult time to help deal with the loss of their unborn child.
Later, while he was working on the 2009 flick Spread alongside Jennifer Jason Leigh, Kutcher supposedly told Moore that his co-star, who notably later left the project, wasn't comfortable with Moore showing up on the set. But as Moore alleged in her book (via Radar Online), "The bottom line was that she wasn't worried about me being on set, he was. He wasn't honest."
If that was a small sign of troubles to come, what reportedly happened next was a giant, flashing billboard...
Demi Moore: 'I felt sick to my stomach'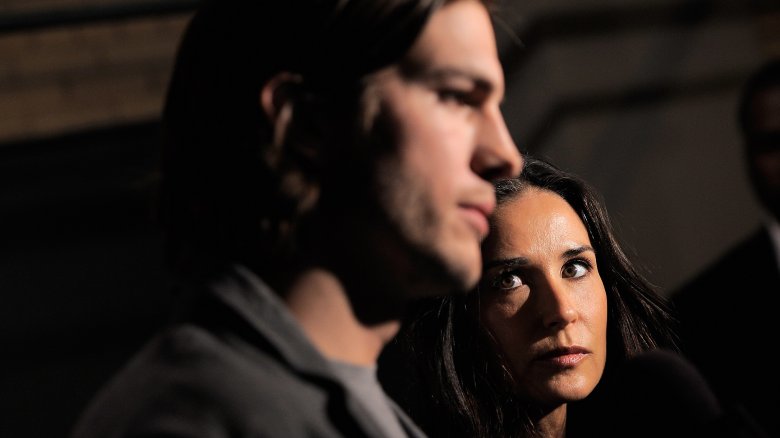 Jemal Countess/Getty Images
To help spice up their marriage, Demi Moore claimed that she later agreed to Ashton Kutcher's request to bring a third party into the bedroom. 
"I wanted to show him how great and fun I could be," the G.I. Jane star wrote in Inside Out: A Memoir (via Radar Online). However, she quickly realized it was a "mistake" — particularly when multiple cheating rumors surrounding the former Punk'd star made headlines. The first report, which claimed Kutcher had cheated on Moore with a 21-year-old woman named Brittney Jones at their shared home while she was busy working on a movie on the East Coast, surfaced in 2010 (via Marie Claire).
Even worse? Moore alleged that the two had met while Kutcher went out bowling with her daughter, Rumer Willis. Naturally, Moore wrote that she felt this was a "real f**k you" at the time. However, when Moore confronted the actor over the infidelity hearsay, Kutcher supposedly tried to "deflect blame," citing their previous threesomes. "Because we had brought a third party into our relationship," Moore wrote, "Ashton said, that blurred the lines and, to some extent, justified what he'd done."
The following year, Kutcher reportedly cheated on Moore again — this time with a 22-year-old woman he met at a bachelor party held for his That '70s Show co-star, Danny Masterson. In what appeared to be yet another "real f**k you" moment, the event reportedly took place on the same weekend as the couple's sixth wedding anniversary. According to Moore, "I felt sick to my stomach. I knew she wasn't lying."
As for the alleged woman in question? Well, she had something to say herself...
Ashton Kutcher's alleged mistress spoke out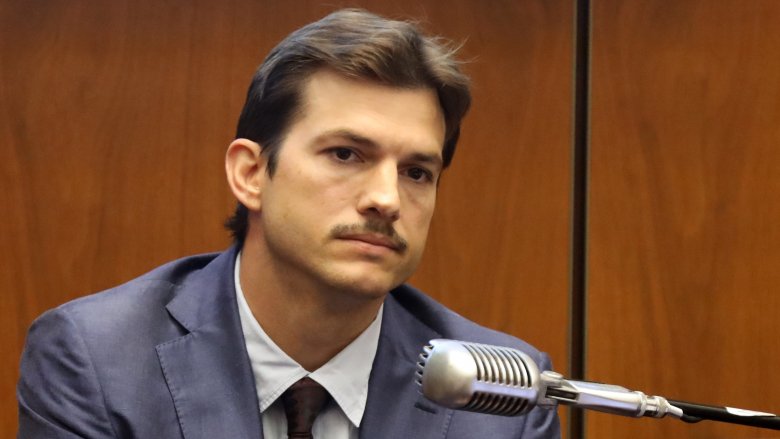 Frederick M. Brown/Getty Images
Sara Leal, the woman who was allegedly with Ashton Kutcher during that fateful anniversary weekend, later spoke out on the details of their reported tryst.
"He just came up and kissed me," the former administrative assistant told Us Weekly in October 2011. The next she knew, she was naked in hot tub with Kutcher (who reportedly told her he was "separated" from Demi Moore at the time) and another unnamed woman. "I didn't think it was out of the ordinary," Leal said. "I wasn't self-conscious about getting naked." 
Leal and Kutcher later went back to the actor's room and reportedly hooked up. However, Leal revealed that the Two and a Half Men star allegedly didn't use protection. Leal went on to claim that Kutcher later admitted why he invited her to his room: "He was like, 'I enjoy things like this because I'm an actor 90 percent of the time and it's fake. It's nice to have moments that are real.'"
At the time of this writing, Kutcher has yet to publicly comment on Moore's recent infidelity allegations and marital regrets. However, it's worth noting that he previously denied at least the 2010 cheating claim. That said, according to Radar Online, Kutcher is reportedly "freaked out" over what we'll all read come the release of Inside Out: A Memoir on Tuesday, Sept. 24, 2019.
Want to learn more about Demi Moore? Find out more details about her unique life.