Mila Kunis Was Way Younger Than You Thought On That '70s Show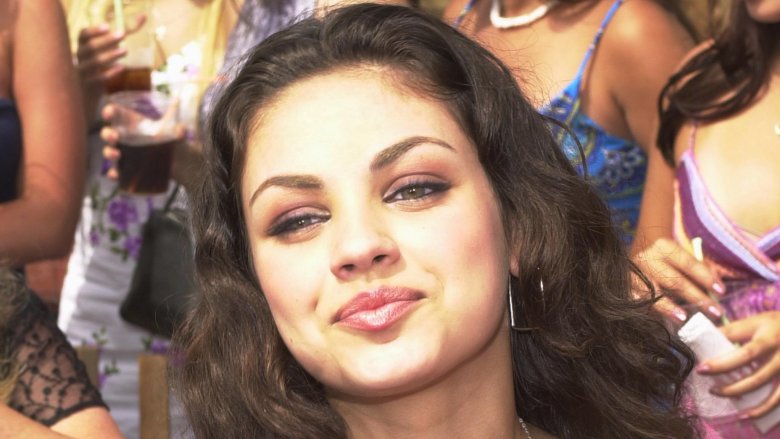 Chris Weeks/Getty Images
Unlike her co-stars, Mila Kunis was still technically a child when she appeared on That '70s Show — but she lied and said she was almost 18. 
During an interview on The Tonight Show with Jay Leno in 2012, Kunis admitted that she was still just 14 years old at the time and had fibbed by omission to keep her chance at the part of Jackie Burkhart. "Legally, I was 14. I mean — I told them that I was a little bit older ... I was in ninth grade, so I was pretty 14," the actress explained. "I told them I was gonna be 18, which ... is not technically a lie, 'cause at one point, given all things went right, I was gonna be 18."
Of course, Kunis was cast as Jackie in 1998 despite her young age, but it ended up working out in her favor. She told George Lopez on Lopez Tonight in 2010, "I was the age I was playing, so I think that's unheard of. People were like, 'You're so young!' I'm like, 'No, I'm actually the age I'm supposed to be.'" In addition to claiming she was 18, Kunis revealed that she'd told producers she had been legally emancipated, both of which were categorically untrue. 
Mila Kunis' real age made things awkward on That '70s Show set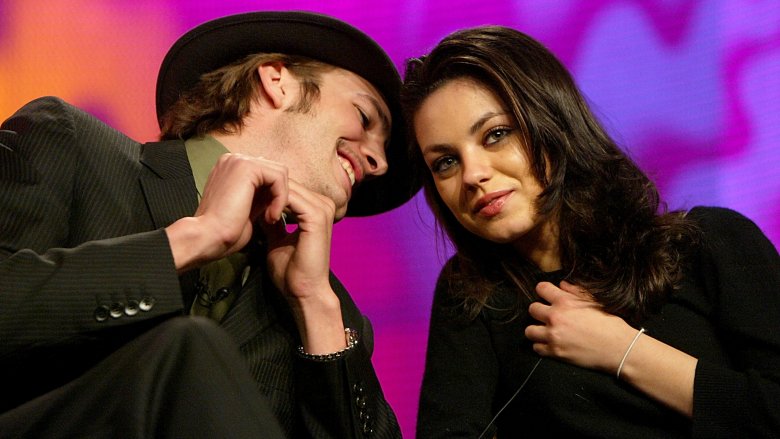 Kevin Winter/Getty Images
Mila Kunis' role on That '70s Show undeniably launched her into superstardom ... but she admitted to George Lopez that she originally wanted to be on a daytime show called Sunset Beach instead because she thought the guys on the show were cute. She'd auditioned for roles on both series before her manager eventually (and thankfully) talked her into accepting her most famous on-screen role.
In addition to needing some convincing to join the cast, Kunis' young age made it awkward to film kissing scenes with her then-onscreen beau (and now real-life husband) Ashton Kutcher — who's five years her senior. The actor admitted on The Howard Stern Show in 2017 that he would do her chemistry homework for her and drive her home from set. "It was really weird," he said of kissing Kunis on the show. "I was like, 'Isn't this illegal? Like, am I allowed?' ... It was really awkward, cause I'm like a 19-year-old kid ... She was 14! She was like my little sister." Kutcher added, "I wanted to make sure she was okay."
All that said, Kunis' real age wasn't the only shocker from the cast of That '70s Show. Get the dirt on the darkest secrets they all tried to hide.