Ashton Kutcher Opens Up About Early Romance With Mila Kunis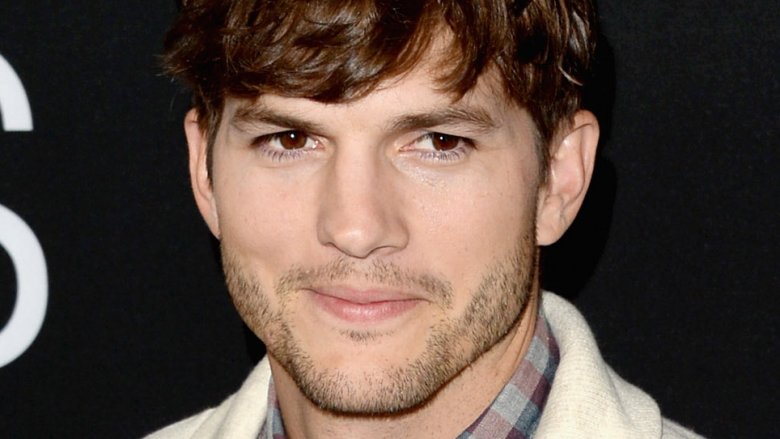 Getty Images
The That '70s Show star just revealed some new details about about his early relationship with wife and former co-star Mila Kunis. 
Speaking with host Howard Stern on The Howard Stern Show (via People), Ashton Kutcher revealed that he once thought of Kunis as his "little sister."
"I did her chemistry homework for her," Kutcher, 39, explained, adding, "I think I was her first kiss on the show. We have our first kiss like memorialized on the TV show."
But while it's sweet that the lovebirds can always look back on their first kiss, it wasn't so enjoyable at the time. Kutcher was 19 years old at the time, five years older than Kunis, who was just 14 years old when the show premiered. "It was really weird. I was like, 'Isn't this illegal?' It was really awkward," the actor recalled.
However, Kutcher suspects that, during that time, Kunis got a crush on him, though she'd previously denied it. "She has a journal, like a diary of when she was a kid that she wrote ... she thought I was cute," Kutcher told Stern. "At first I think she thought that I was good looking. Shortly thereafter, I was just annoying to her because I was like a big brother."
But it wasn't until several years later that Kutcher and Kunis would get together. Unfortunately, after locking lips at a party, they both realized that Kutcher wasn't ready for a relationship—likely still getting over his marriage to Ghost actress Demi Moore. "It was funny because I'd just done this movie called No Strings Attached and she just did a movie called Friends with Benefits and we legitimately lived out our movies, which was virtually the same movie," Kutcher said.
Luckily, it wouldn't take too long for the former co-stars to start a relationship. "I think it was pretty mutual — it was kind of obvious that things were happening," Kutcher said of their budding romance. The two started dated in 2012, later tying the knot in July 2015.
Kutcher and Kunis now share two children together, 2-year-old daughter Wyatt Isabelle and 6-month-old son Dimitri.