Charlize Theron Shares A Sweet Photo Of Her Transgender Daughter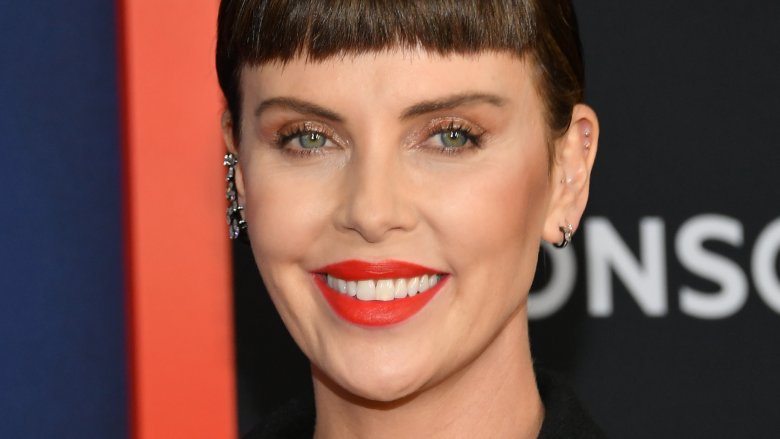 Mike Coppola/Getty Images
According to Bravo, it's been almost three years since actress Charlize Theron posted a family photo to Instagram, but she made a rare exception on August 25, 2019, with a sweet picture of her 7-year-old adopted daughter, Jackson. The child, in a red dress and picking fruit off a tree, stands with her face obscured by leaves. "We don't wanna leaves," Theron captioned the photo.
Theron adopted Jackson, who was assigned male at birth, in 2012, followed by her daughter August, in 2015. However, during an April 2019 interview with the Daily Mail, the Oscar-winner revealed that Jackson is transgender, and that she now identifies as female. "[My kids] were born who they are and exactly where in the world both of them get to find themselves as they grow up, and who they want to be, is not for me to decide," she explained. "My job as a parent is to celebrate them and to love them and to make sure that they have everything they need in order to be what they want to be. And I will do everything in my power for my kids to have that right and to be protected within that."
Charlize Theron is a longtime advocate of the LGBTQ community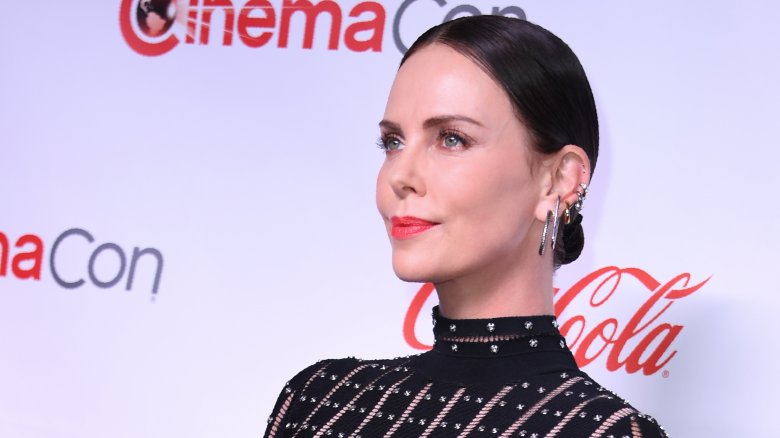 Valerie Macon/Getty Images
Charlize Theron has a history of LGBTQ activism, including her early public encouragement of the need for marriage equality. During a 2009 appearance on The View, the Mad Max star stated that she and then-boyfriend Stuart Townsend would not get married before everyone in the United States had that same right.
"I don't want to get married, because right now the institution of marriage feels very one-sided, and I want to live in a country where we all have equal rights," Theron said, adding, "For me, personally, to go through that kind of ceremony ... because I have so many friends who are gays and lesbian, and would so badly want to get married, and I wouldn't be able to sleep with myself."
Not only do Theron's kids have someone fully embracing who they truly are; they also have a mother who is actively working to connect them with their culture. "I am raising two beautiful proud black African girls, and I want them to find themselves, and not necessarily push my ancestry on them," she told Jimmy Fallon (via People) during a visit to his show in 2019.
During a sit down with actor Michael B. Jordan as part of Variety's Actors on Actors series, Theron touched on a similar topic, telling the Black Panther star that she couldn't wait to share his movie with her kids. "That movie broke so many glass ceilings across the board. Not just the fact that there are women in power and they're black, beautiful, strong, African-American women, African women," she explained. "My children are going to benefit from that [and] I got something cathartic out of that. ... As an African woman, as a woman just in general. It's so empowering to watch that movie."
Charlize Theron isn't the only celeb embracing gender non-conformity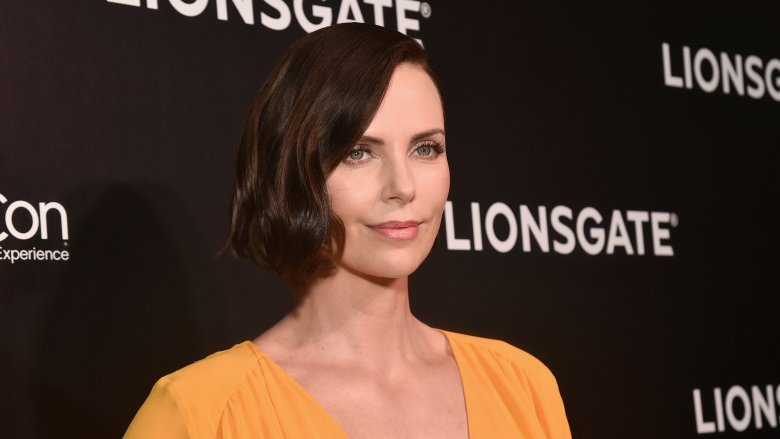 Alberto E. Rodriguez/Getty Images
Charlize Theron joins a long list of celebrities who are raising their children free of gender stereotypes. These stars also allow their children space to figure out who they are on their own. 
Actress Kate Hudson told AOL that she takes a "genderless" approach to raising her kids. "[Having a daughter] doesn't really change my approach, but there's definitely a difference," she told the outlet of adopting a girl. Hudson also has two older, biological sons. "I think you just raise your kids individually regardless," she explained, adding, "We still don't know what she's going to identify as. I will say that, right now, she is incredibly feminine in her energy, her sounds and her way. It's very different from the boys." 
In defending his son's decision to model skirts for Louis Vuitton, megastar Will Smith told BBC Radio 1 Xtra, "Jaden is 100 percent fearless. ... As a parent it's scary, it's really terrifying, but he is completely willing to live and die by his own artistic decisions, and he doesn't concern himself with what people think."
Comedian Russel Brand told This Morning in 2017 that having a daughter changed the way he views gender. "I have re-evaluated the way that I unconsciously looked at gender, because now I've got a daughter I think, 'Wow, I don't necessarily need to dress her in clothes that are indicative of her gender,'" he said. "Why would you? ... I've become quite sensitive to that and aware of it."