Kylie Jenner Sent To The Hospital With Severe Symptoms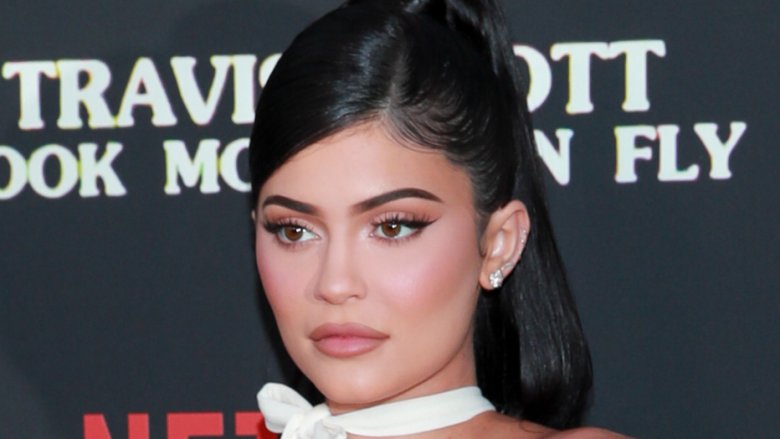 Rich Fury/Getty Images
The 2019 Emmy Awards isn't the only major event Kylie Jenner will miss this week due to illness. On Wednesday, Sept. 25, 2019, the poor Keeping Up with the Kardashians star took to Twitter to announce that she will also be a no-show at Paris Fashion Week later this week amid her recent hospitalization.
"Hi guys! So as you know, I was getting ready to go to Paris for the Balmain show at Paris Fashion Week for the launch of my makeup collab with Olivier. Unfortunately I'm really sick and unable to travel," Jenner tweeted out in a lengthy text-post. "I'm heartbroken to be missing this show, but I know that my amazing team, and my friends who are in town for the event, will help me be there in spirit."
As Nicki Swift previously reported, Jenner, 22, had skipped out on Emmys this past weekend due to a then-undisclosed illness ... meaning she narrowly missed out on the headline-making embarrassment faced by sisters Kendall Jenner and Kim Kardashian, who were famously laughed at by the awards show's audience while presenting the outstanding competition series category. TMZ reports that Kylie Jenner later checked into a Los Angeles-based hospital to treat "severe flu-like symptoms" including "nausea and dizziness."
Jenner's rep revealed to Page Six that while the reality TV starlet is "too ill to travel," she's thankfully "doing well under her doctor's care." We're wishing the youngest member of Kardashian-Jenner clan a speedy recovery!
Kylie Jenner's Balmain collab is a dream come true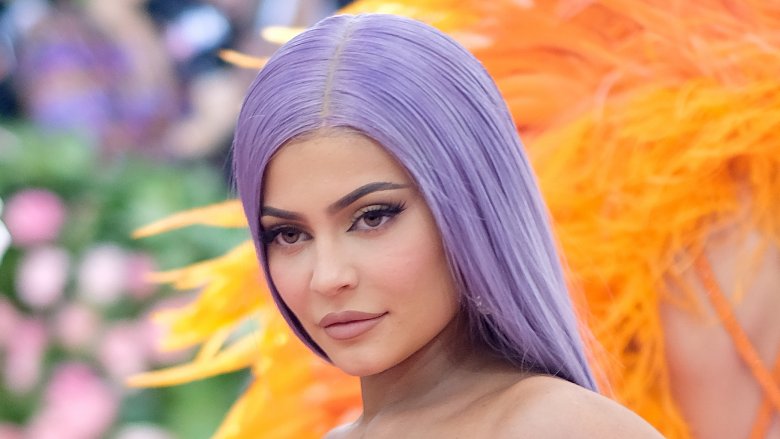 Dimitrios Kambouris/Getty Images
As Kylie Jenner hinted in her latest social media announcement, this Friday, Sept. 27, 2019, will see the launch of Kylie Cosmetics' new KYLIE X BALMAIN collection in collaboration with Olivier Rousteing, the Creative Director of the French high-fashion brand Balmain. 
As the youngest daughter of momager Kris Jenner, this business mogul mastermind apparently doesn't fall too far from the tree, considering she went on to tease the collection while modeling its lip liner, lip gloss, and eye shadow on Twitter. WWD reports that the upcoming line will also include "accessories incorporating makeup."
"Creating this collection with Olivier has been a dream," Jenner wrote in her recent Twitter statement. "Of course this collection isn't just for the runway.. I created this so that you could have a piece of this once in a lifetime event." She continued, "I'm SO proud of this collection and of Olivier, and our friendship, vision and creativity really comes across in the products we created for you guys. Make sure you guys watch the show with me on Friday. It's going to [be] an epic event and I can't wait. I love you Olivier, congratulations, and I'm sending you all my love!!!"
What to expect from Kylie Jenner's Paris Fashion Week show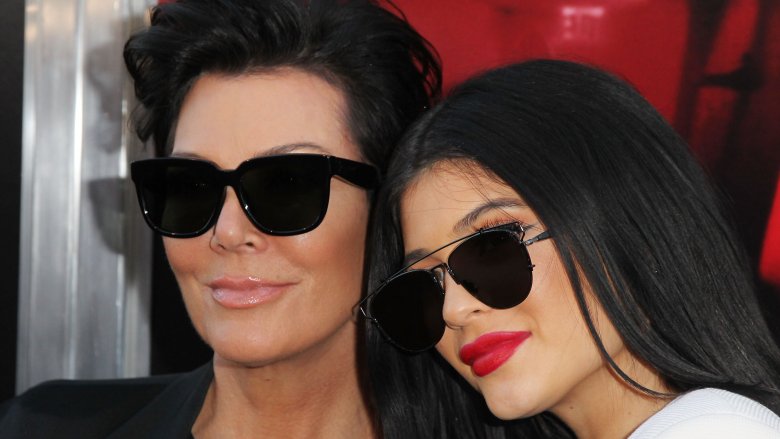 David Buchan/Getty Images
Kylie Jenner may be missing out on Paris Fashion Week, but the KYLIE X BALMAIN collection launch is expected to go on as planned ... well, sort of. 
According to WWD, Jenner was meant to arrive in Paris on Wednesday, Sept. 25, 2019, and serve as the fashion show's Artistic Director of Makeup two days later. The line's release on Kylie Cosmetics' website will still coincide with the fashion show on Friday, Sept. 27. However, with the makeup mogul unable to attend herself, the Kardashian-Jenner crew's matriarch will reportedly step in to make sure her youngest's high-fashion event runs smoothly.
Per TMZ, Kris Jenner is reportedly "already in Paris to oversee Kylie's Balmain partnership." A source cited by the gossip rag claimed that the momager "has been speaking to Kylie regularly" and will apparently "be flying home on Saturday to be with her." 
As Olivier Rousteing himself told WWD, "[Kylie] wanted to know when the first makeup artist will be arriving backstage, so she's going to be there at 7:30 a.m. to be the first to work on all the models." Jenner had planned to be on hand in Paris to cast the show's models and help adjust their makeup before they went out to walk the runway. The Balmain designer went on to tease the show itself, saying, "There's a definite look for the show, but within that, each girl will have different makeup depending on their skin tone and the clothes they'll be wearing." 
Sounds like we should all take a cue from Kylie Jenner and tune in!