Here's How Much Money Jim Parsons Made From The Big Bang Theory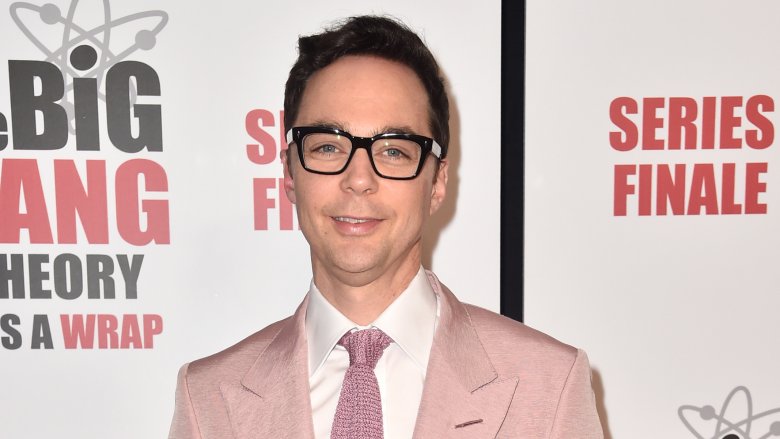 Alberto E. Rodriguez/Getty Images
What started with a big bang, ended in a hefty paycheck for Jim Parsons, one of the stars of CBS' The Big Bang Theory. Beginning in 2007, Parsons played Sheldon Cooper, the socially awkward, but totally brilliant physicist who worked at Caltech in Pasadena, California, and lived with his best friend Leonard Hofstadter, played by Johnny Galecki. The CBS comedy aired its 12th and final season in May 2019, but the fan-favorite show and its actors are continuing to get the love and praise they deserve.
While it was bittersweet to say goodbye to the cast of TBBT, the actors ended on a high note, especially when it came to their salaries. According to reports, the main five, which includes Parsons, Galecki, Kaley Cuoco (who played Penny), Kunal Nayyar (who played Raj Koothrappali) and Simon Helberg (who played Howard Wolowitz) earned nearly $1 million per episode during season 12. 
The craziest thing about this final season payoff is that it could've been bigger, but Parsons was ready to say goodbye to his beloved character at the end of season 12. Entertainment Weekly reported that had Parsons agreed to two more seasons, both he and the other original four cast members could've added "$50 million, including profits," to their bank accounts.
Even without the added two years of income, Parsons and his cast mates are sitting pretty. In fact, in 2018, four of the five original actors were in the top five of Forbes' highest-paid TV actors list. The only actor missing from the top five was Cuoco, because the list itself only featured male actors. She, however, was the No.2 highest-paid TV actress on Forbes' list with $24.5 million.
The Big Bang Theory cast always sticks together
Rich Fury/Getty Images
Jim Parsons topped the Forbes list in 2018, earning $26.5 million from June 1, 2017 to June 1, 2018. This marked the comic leading man's fourth year in a row at the top spot, as well. Not too shabby, right? His other male co-stars brought in some major dough, too, with Galecki earning $25 million and the No. 2 spot, and both Nayyar and Helberg tying at the No. 3 spot with $23.5 million.
If you need another reason to love the cast of TBBT however, you can once again turn to the money. Even though Parsons and his co-workers made bank in their final season, they actually took a pay cut back in 2017 to help give more money to their supporting cast mates. According to The Hollywood Reporter, both Mayim Bialik and Melissa Rauch, who played Amy Farrah Fowler and Bernadette Rostenkowski respectively, were bumped up to $425,000 per episode (from $175,000 they had prior) in 2017, after the other five stars of the show — in a move of presumed solidarity — took a $100,000 pay cut per episode.
In 2016, TVOvermind revealed the progression of Parsons' salary on TBBT (as well as the other original members) and the numbers are staggering. On season one, the actor reportedly earned $60,000 per episode, while seasons two through four he made $250,000 per episode. The publication reported that for seasons five through seven he was at $350,000 per episode, and seasons eight and nine were at $1,200,000 per episode. Season 10 is where he took the aforementioned pay cut, and by the final season he was near the $1 million per episode mark once again. 
Jim Parsons will always have a soft spot for Sheldon Cooper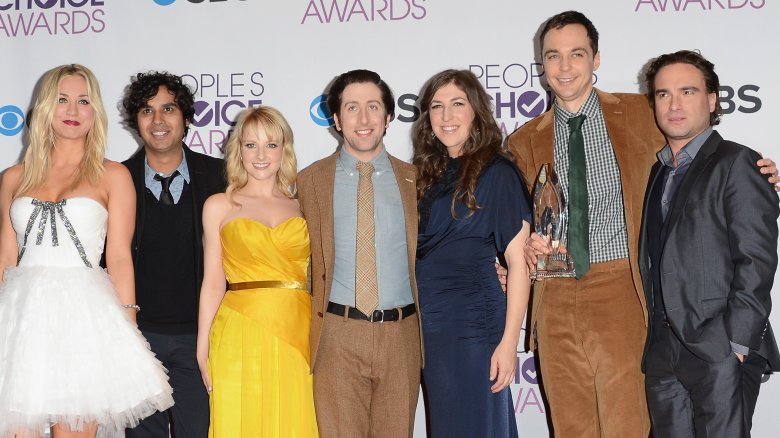 Jason Merritt/term/Getty Images
Clearly, Jim Parsons made a lot of money playing Dr. Sheldon Cooper, and since the character is so complex it's not that surprising, nor is it unwarranted. The money, however, isn't what Parsons will miss most about his time on the hit comedy. 
"I do think I'll desperately miss something that's easy to take for granted, which is having this five-day-a-week job for nine months a year," Parsons told Variety in 2016 when looking back at TBBT's historic 200th episode. He continued, "I don't think people who aren't actors or work in this industry would understand in some ways the strangest part about this run, is how long we've reported to this job every day for five days a week, nine months out of the year. It's almost unheard of." Parsons even went so far as to claim he would have "a physical reaction," to the loss of the steady gig, and joked, "I pray it's not a breakdown."
With his profits from TBBT and his narration work on its spin-off Young Sheldon, Parsons shouldn't be having a breakdown anytime soon, in fact he should be saying, Bazinga right about now!