Is Jim Parsons As Smart As Sheldon Cooper In Real Life?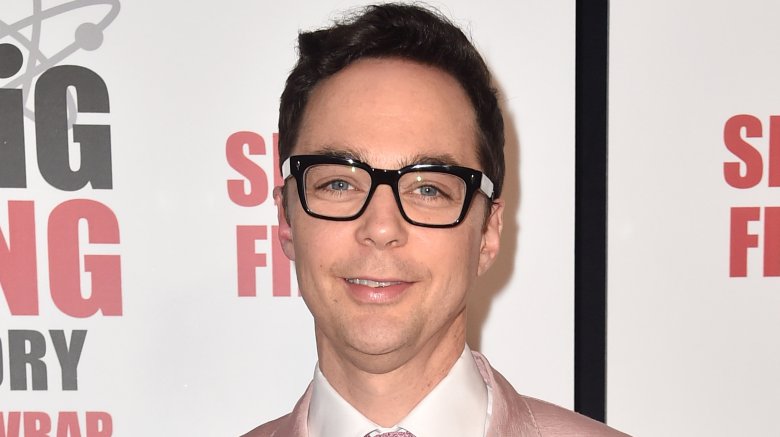 Alberto E. Rodriguez/Getty Images
Jim Parsons played genius Sheldon Cooper on The Big Bang Theory for a whopping 12 years from 2007 to 2019. Cooper boasts an I.Q. of 187, making the character a certified genius. Is Parsons as brilliant off-screen as his character is onscreen? Maybe, maybe not.
Parsons admits that the science in the show is largely way out of his league, but that it's accurate. "The science part is extremely easy as far as being able to tell you why it's authentic. We employ David Saltzberg, who is a physicist who teaches at UCLA," Parsons explained to NPR. "He not only fact-checks, but he supplies a great deal of [the material]. We need Sheldon to talk about something or teaching Penny whatever and [Salzberg will] come up with something. He sends over this diagram on this white board and he'll throw in little inside jokes that I don't find funny because I don't know what the heck he's talking about."
That doesn't mean that Parsons is a dummy — far from it, in fact. While he isn't an astrophysicist, he's a brilliant actor, racking up several Emmys as well as a slew of other awards — including several Critics' Choice Awards and a Golden Globe — for the role of Sheldon. He also has an undergraduate degree from the University of Houston, Parade reports, as well as a master's degree in classical theater from the University of San Diego.
One way Parsons may be more intelligent than his character is emotionally and socially: Cooper is notoriously awkward and socially oblivious, which Parsons said he loved to play. "For my money, one of my favorite types of humor is people not understanding the situation and plunging forward in it," he told Variety of playing Cooper. "And as an actor it is just really fun to get to do that, to get to say inappropriate things and, frankly, to have a character who comes by it honestly, who's not trying to be mean."
If you ask Parsons himself if he's as smart as his famous character, he'll confirm that Sheldon Cooper is much more booksmart than he is. He told then-co-anchor Chris Wragge on CBS The Early Show that Sheldon is much brighter than he is, but clarified, "I'm not stupid. But I'm no genius."
If you miss The Big Bang Theory, you can still see Parsons elsewhere. Get caught up on what he's up to now.