Malika Haqq's Mystery Baby Daddy Is Revealed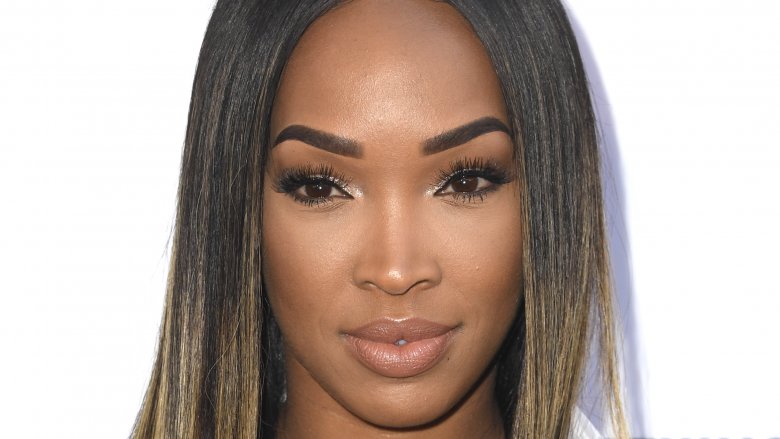 Frazer Harrison/Getty Images
Congratulations are in order for Khloé Kardashian's bestie, Malika Haqq, who's expecting her first child! But who's the soon-to-be-mom's mystery baby daddy? According to a source cited in an Us Weekly exclusive, which was published on Monday, Sept. 30, 2019, Haqq will reportedly be welcoming baby no. 1 with her ex-boyfriend, rapper O.T. Genasis.
While Haqq herself has yet to publicly comment on the reveal of her unborn child's alleged father, she did take to Instagram to announce her exciting pregnancy news on Friday, Sept. 27. "I listen to my heart, and I've decided that the rest of my life will be the best of my life. I'm pregnant!" the 36-year-old mom-to-be wrote to her 4.5 million followers, captioning a snapshot of herself all smiles while holding a positive Clearblue pregnancy test. "I didn't know when, I just knew one day. God said it's my turn, and I couldn't be more grateful for the little spirit that grows inside of me. I am yours, baby, and you are mine," she continued. "Thank you, @Clearblue for being a CLEAR and intricate part of the most important test result of my life. 2020 baby!"
Who is Malika Haqq's mystery baby daddy?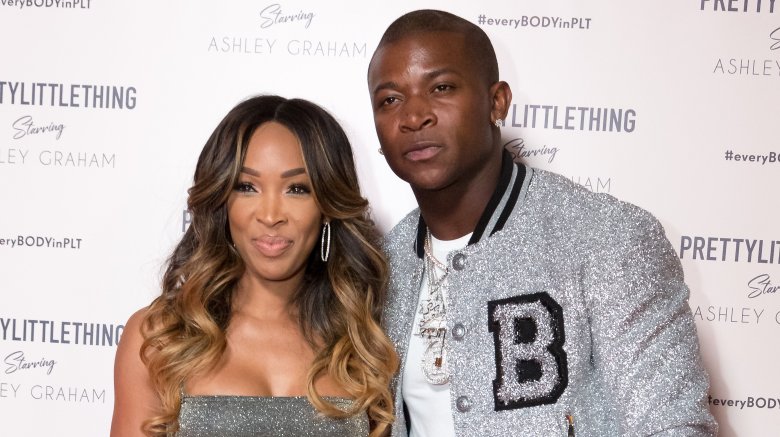 Greg Doherty/Getty Images
O.T. Genasis, whose real name Odis Oliver Flores, is a 32-year-old rapper and Atlanta, Ga. native who grew up in Southern California with his immigrant parents from Belize, according to Hollywood Life. He's perhaps most known for his mid-2010s songs "Cut It" and "CoCo," but you might also recognize his 2017 single, "Everybody Mad," which Beyoncé sampled, sang, and danced along to during her famous headlining gig at Coachella 2018 (um, no big deal).
As for O.T. Genasis' former on-and-off romance with Malika Haqq, the exes first got together in 2017, before officially calling it quits in June 2019. At the time, Haqq announced the split on Instagram, simply captioning a photo of herself with, "Single." While weighing in on Haqq's new relationship status, a source cited by People at the time said that the rapper's work commitments were reportedly what ultimately led to their amicable breakup. "It was hard for them both give 100 percent," the insider explained, adding, "There's no bad blood between them."
At the time of this writing, O.T. Genasis has yet to publicly comment on his reported baby news. However, he might not stay mum on the matter for too long considering the fact that, just one year ago, the musician was gushing over his then-girlfriend in an open letter on Instagram. "To the world you may be one person but to me you've become my world," O.T. Genasis wrote in part to Haqq at the time. "My life has changed with you in it. Before you I was lost and confused and didn't know how to let my guard down ... YOU and only YOU made me a better man and want to be a better man.. You're not only my partner but my best friend."
Khloe Kardashian reacts to Malika Haqq's baby news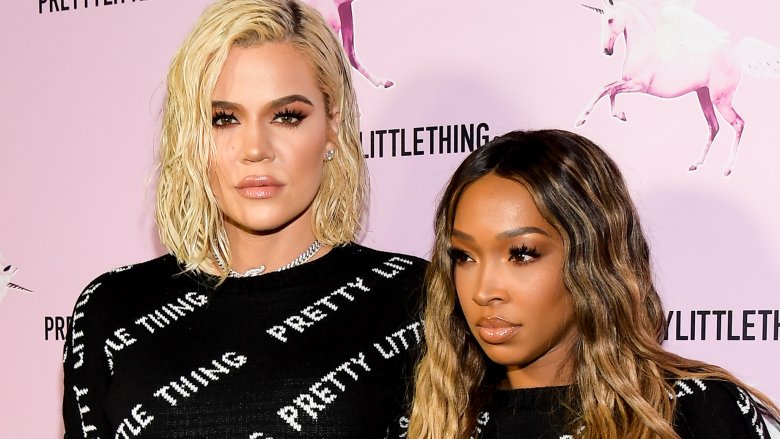 Matt Winkelmeyer/Getty Images
We have no doubt Khloé Kardashian's 17-month-old daughter True, whom she shares with NBA star ex Tristan Thompson, will be making room in her busy playdate schedule once Malika Haqq's first born is welcomed into the world. As for the Keeping Up with the Kardashians star herself, it seems as though she couldn't be happier for her longtime BFF.
"My baby is having a baby!!!!!!!!" Kardashian, 35, wrote in the Instagram comments section of her bestie's pregnancy announcement (via Us Weekly). "I am literally so so so excited!!!! Congratulations Mika!!! I love you!!!!"
Meanwhile, Haqq also undeniably has the loving support of twin sister Khadijah Haqq McCray. Sharing the same pic from Malika Haqq's baby news social media post, Haqq McCray wrote on Instagram: "Your little miracle is on the way!!! Already sharing this journey with you has been so amazing Sissy and the greatest times are just ahead. Malika, you're going to be such an amazing Mom. You were built for this and I thank you in advance for OUR baby!! I love you two so much!!"
For her part, Haqq later shared a sweet pic of Haqq McCray cradling her growing baby bump with, "I'm counting steps, reading, praying, planning, looking like I ate too much... And she's with me everyday because @foreverkhadijah LOVES it. But I love her so much more."
Congrats again to Malika Haqq on her exciting baby news!