What Is Brynn Rumfallo From Dance Moms Doing Now?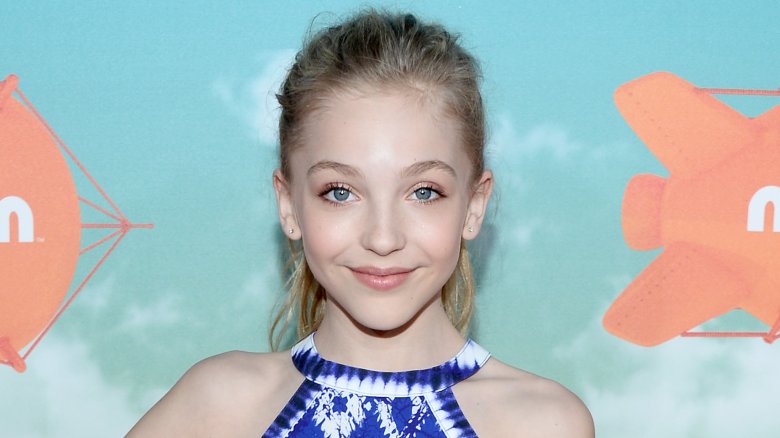 Frazer Harrison/Getty Images
Dance teacher Abby Lee Miller of Dance Moms infamously demanded nothing less than excellence from the kids she coached, so it's not all that surprising that many of those kids continued to excel later in life. Although Brynn Rumfallo took her final bow on the popular reality show back in 2017, her career is just getting started.
Rumfallo's Dance Moms exit coincided with the scandal of Miller's impending jail sentence (Miller served eight months of a one year sentence for a May 2017 conviction for bankruptcy fraud, per USA Today). But Rumfallo's own dance mom, Ashlee Allen, told TMZ that her decision to remove her daughter from the show had nothing to do with Miller's ordeal. Allen explained to the tab, "I have decided to leave Dance Moms, because there were some events that took place over the last week, which included portraying young girls in a manner that I would never want my daughter portrayed in."
Allen went on to add that she thought Miller's absence had something to do with the change. "[I realized] that without Abby over the show, that was kind of the direction that the show was heading, and I just do not see my 13-year-old daughter being a part of it."
Brynn Rumfallo is making it happen all over social media
Now that she's no longer at Abby Lee Dance Company, Brynn Rumfallo keeps honing her craft at Danceplex in Arizona. In 2018, she even danced in the anti-gun violence video "We Are the Future."
Also since 2018, Rumfallow has been combining her athleticism with acting, appearing on Boss Cheer, which according to Deadline is a comedy series from the digital network Brat. The show debuted on Snapchat, and is about "the world of competitive cheerleading." Playing Charlotte S. is a fitting role for Rumfallo, as she's also a cheerleader in real life. She competes at the high school level as part of her school's pom squad, the Casteel Pommies, which according to Woman's Day "perform[s] a mix of cheer and dance."
Rumfallo's Instagram also shows signs of a budding entrepreneur. The rising influencer has her own line of merch available and regularly does giveaways with her followers. And with 2.9 million followers already at just 16, it looks like Rumfallo's star is most definitely still on the rise.
Dying for more Dance Moms dirt? Here's how Rumfallow's former cast mate Maddie Ziegler made out after leaving the series