Taylor Swift Meets Tom Hiddleston's Mom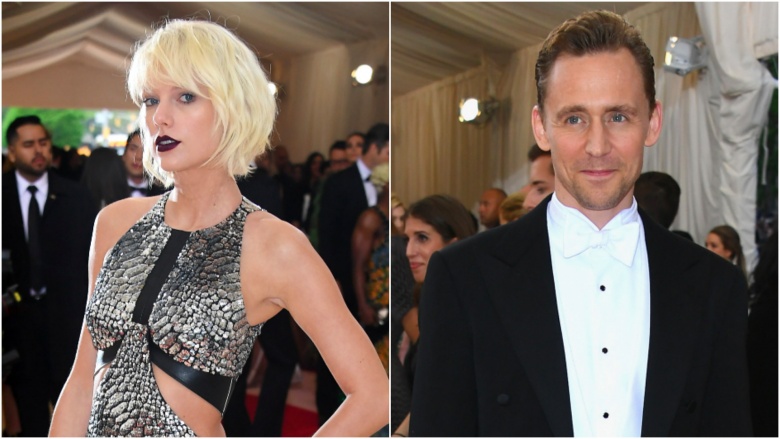 Getty Images
Taylor Swift and Tom Hiddleston have shifted their relationship into fifth gear. The couple, who only began dating earlier this month, introduced each other to their respective parents last week during whirlwind trips to Nashville, Tenn. and Suffolk, England.
According to People magazine, Swift officially introduced Hiddleston to her parents, Scott and Andrea, in Music City on June 23, 2016. The meet-and-greet went down at Swift's apartment, at which Hiddleston had been (nervously?) waiting while the Swifts were out to lunch.
Hiddleston met Swift's brother, Austin, two days prior at a concert for Swift's close friend Selena Gomez. At one point, Swift and Hiddleston were spotted embracing each other during a performance of Gomez's song "Hands to Myself." Oh, the irony.
In a move that defies time, logic, and responsible relationship etiquette, Swift and Hiddleston somehow managed to land in Suffolk on June 24, 2016, where they rushed to meet Hiddleston's mother, Diana. The trio was photographed walking, talking and smiling along a pebble beach, reported People. Hiddleston's parents divorced when he was 13. There's been no word about Swift meeting his father.
It's been a wild month for the newly hatched lovebirds, who have already been dubbed by some as "Hiddleswift." Their relationship was confirmed only two weeks ago after British tabloid The Sun published photos of the famous pair kissing and taking selfies on a trip to Rhode Island. "They were all over each other—hugging and kissing—even though there were 20 people coming and going on the beach," a source told The Sun. "They looked like any young couple madly in love without a care in the world." The PDA occurred just 10 days after news broke that Swift and her boyfriend of 15 months, DJ Calvin Harris, had broken up. Swift and Hiddleston first met at the 2016 Met Gala, just two weeks before her breakup from Harris. "Tom has been courting Taylor since they met—he sent her flowers. She's been won over," sources told The Sun.
At the rate they're going, don't be surprised if they're married by the end of the month.