The Reason Kirsten Dunst Thought Kissing Brad Pitt Was Disgusting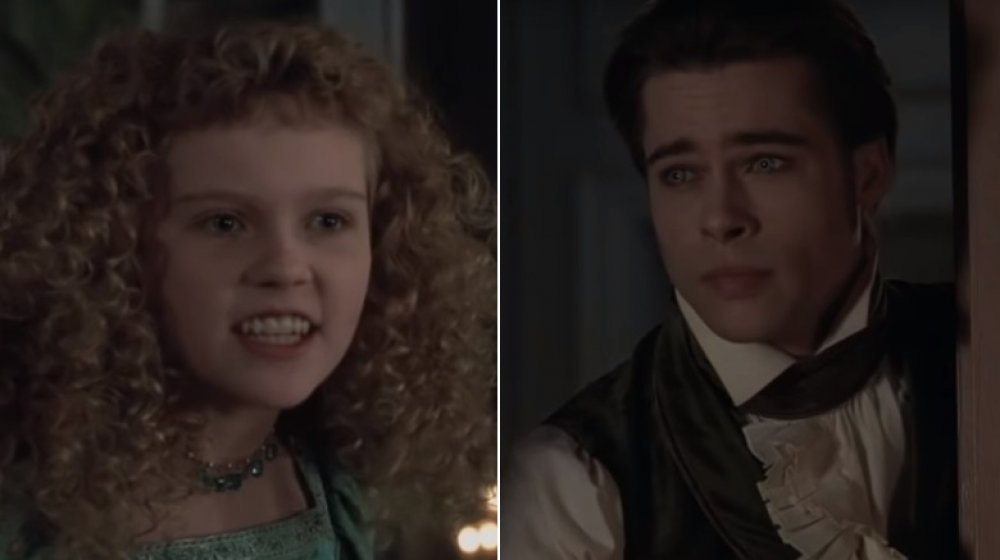 YouTube
Most hotblooded heterosexual women would donate a limb for a chance to kiss Brad Pitt. But Kirsten Dunst said swapping spit with the hunk was repulsive. What gives?
Well, when Dunst had to kiss Pitt, she was just 11 years old to his 29. The pair co-starred in 1994's Interview With The Vampire, and when Dunst was a kid, she told Entertainment Tonight that kissing Pitt was "gross." "I hated it so much," Dunst said in a 1994 interview for the film. "Because, I don't know—Brad was like on my older brother on the set. It's kind of like, kissing your brother, I don't know!" Visibly disgusted but sweet, she added, "It's weird, 'cause like, he's an older guy, and I had to kiss him on the lips, so it was gross."
Entertainment Tonight replayed the 1994 interview for Dunst in August 2019 to celebrate the film's 25th anniversary, and she stood by her original claim.
Brad Pitt didn't love kissing Kirsten Dunst, either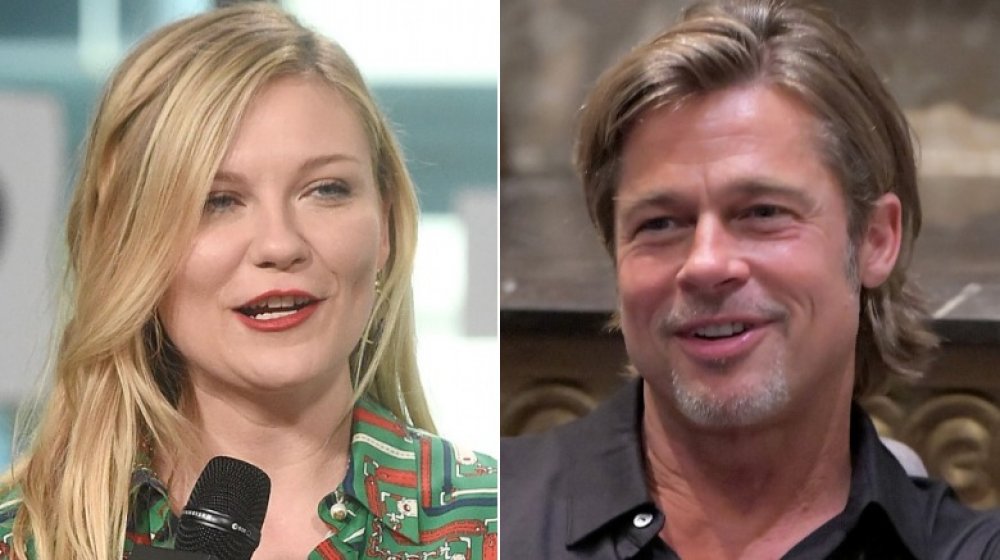 Jamie Mccarthy, Charley Gallay/Getty Images
"They were so sweet to me," she said of Pitt and Interview With The Vampire co-star Tom Cruise. "I mean, listen—that production, that film, was like nothing else I've ever experienced. They just don't make movies like that anymore." She also reminisced on the film on The Late Show With Stephen Colbert a week earlier. "I was very innocent. I watched Brad in A River Runs Through It, Tom was in Far And Away, which I loved, so I was more like, romantic fans, you know? They treated me like a little sister. It was very sweet. I was a very innocent, like, 12-year-old, just doing my job, and they were very sweet to me."
For his part, Pitt also said the kissing scene wasn't easy. "In comes this little woman," he said of Dunst in a 1994 interview. "You know? Who ran circles around most of the adults on the set." When asked specifically about the kissing scene and her dislike of it, he chuckled, "Listen, it's no easy road for me either! I mean, my dad's gonna watch this movie!"
Dunst and Pitt aren't alone in kvetching over their kisses onscreen. These stars all hated smooching one another for roles.