Taylor Swift And Tom Hiddleston Take Their Romance To Italy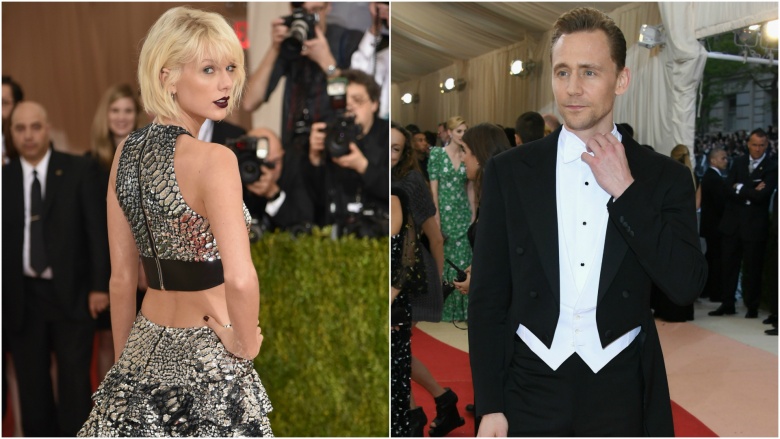 Getty Images
When in Rome!
Taylor Swift and Tom Hiddleston show no signs of slowing down as they took their whirlwind romance to Rome, Italy, on June 27, 2016. According to People magazine, the newly minted couple spent the day holding hands during a private tour of the Colosseum before heading to a nearby restaurant. Little else is known about their Italian excursion, although People was quick to point out that the best part of Swift's glowing summer ensemble was her "beaming smile" (via Yahoo!).
Just days ago, the couple—dubbed "Hiddleswift"—were spotted in Suffolk, England, where Swift met Hiddleston's mother, Diana, for the first time. The trio was spotted smiling and gabbing away while walking along a pebble beach.
If that wasn't crazy enough: just one day before that, Swift and Hiddleston were in Nashville, Tenn. where he met her parents, Scott and Andrea. That trip also included a meet-and-greet with Swift's brother, Austin, who accompanied the couple to a concert for Swift's close friend Selena Gomez. Because why the hell not?
As we've reported, Swift, 26, and Hiddleston, 35, met for the first time at the Met Gala in May 2016, where they allegedly oozed chemistry during an after-party dance-off. They took their relationship public during a romantic weekend in Rhode Island about six weeks later, all of which was exposed by the British tabloid The Sun. Their relationship was confirmed only two weeks after Swift split from her boyfriend of 15 months, DJ Calvin Harris. Again, because why not?
No word yet on where Swift and Hiddleston will be jetting off to next. Our money's on—oh, who even cares?