The Reason You Don't Know Much About Halle Berry's Daughter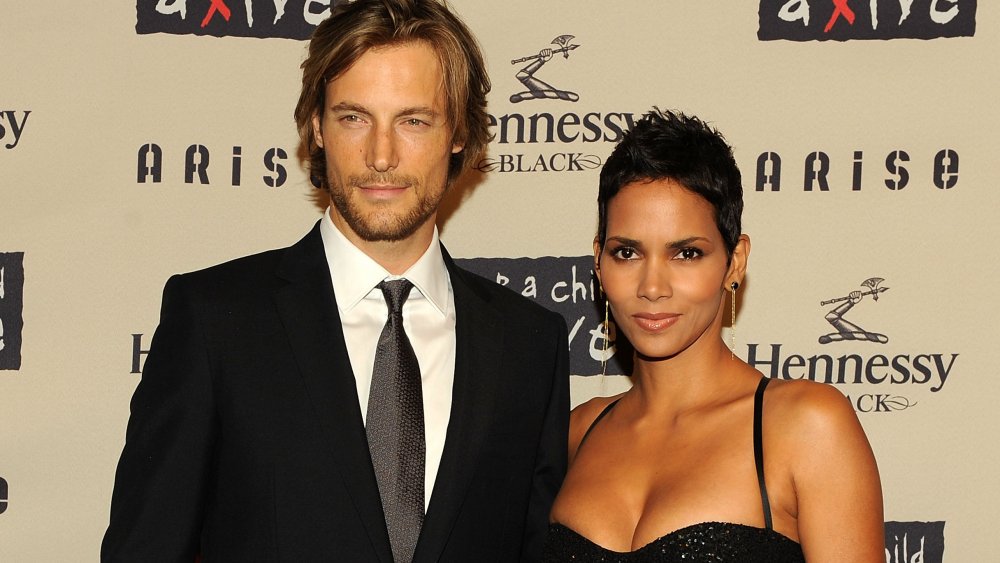 Stephen Lovekin/Getty Images
Halle Berry is one hot mama. The award-winning actress is a mother to two kids: Nahla Ariela Aubry and Maceo Robert Martinez. While her son, Maceo, calls ex-husband Olivier Martinez dad, daughter Nahla is the product of Berry's relationship with Gabriel Aubry. Born in 2008, Nahla is the A-lister's oldest child, and her name means "honey bee" in Arabic. The 53-year-old told Access Hollywood that the name was actually a very last minute choice. "We didn't have a name picked out until just before we left the hospital," she said (via People). "For us it was hard to name the most important person in our life until we met her." As of this writing, Berry's only daughter is 11-years-old. Despite her mother's insane level of fame, the better part of Nahla's life has been spent outside of the spotlight, only really being spotted out and about every few years. What's life been like for Halle Berry and Gabriel Aubry's daughter? The short version is, well, no one knows. Here's why.
Halle Berry has gone to great lengths to keep the paparazzi away from Nahla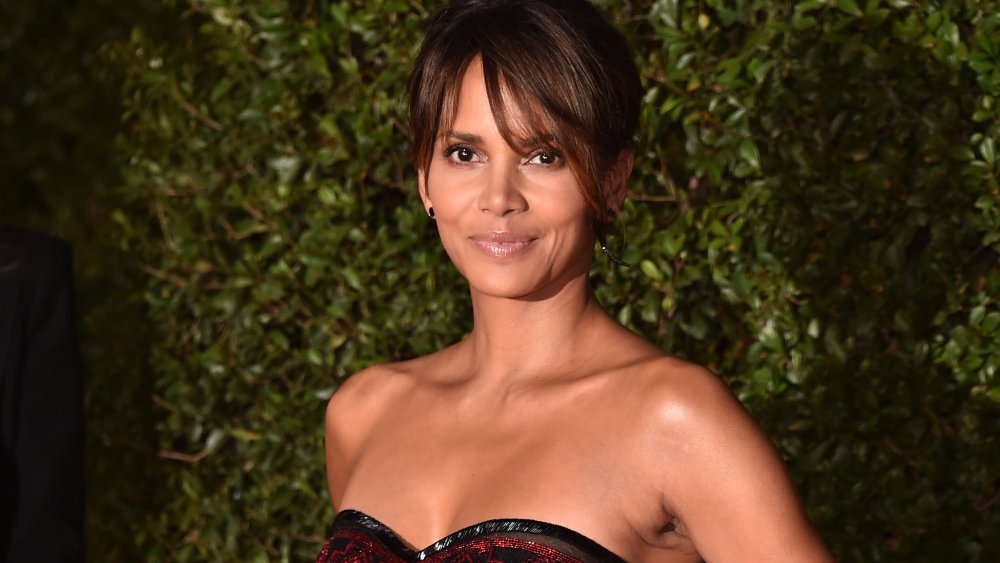 Alberto E. Rodriguez/Getty Images
From the start, Halle Berry has always been a very protective mama bear when it comes to keeping her daughter out of the public eye. In 2008, the actress took legal action against Fame Pictures after the company's photographers trespassed on private property to snap photos of her and an infant Nahla in Berry's backyard. According to Fox News, the photos appeared in Life & Style and In Touch magazines as well as on the Internet. 
In a statement to The Associated Press (via Fox News), the actress said it wasn't fair to put her daughter out there for the world to see without her permission. "I have long since come to terms with the fact that choosing a career as an actress has made me a public figure, but my baby has made no such choice, and unless and until she does, I will do everything I can ... to keep her out of the public eye." Flash forward to 2012, Berry got in a screaming match with paparazzi who were taking photos of her and her daughter outside of Nahla's school in Los Angeles. It seems that when it comes to Berry and her daughter's privacy, the photogs just don't learn. 
Gabriel Aubry was determined that his daughter would grow up in the U.S.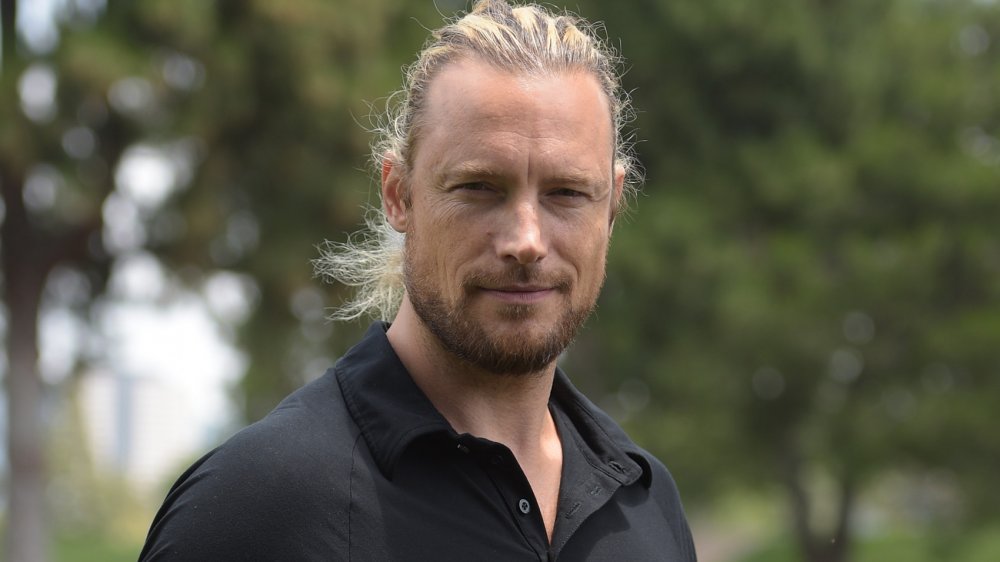 Jason Kempin/Getty Images
In 2012, Halle Berry and her ex Gabriel Aubry were involved in a pretty nasty custody battle over their daughter. At the time, Berry was engaged to Olivier Martinez. She wanted to move to France to be with her fiance — and she wanted her daughter to come with her. Berry's main reasoning? That Paris was a safer environment for celebrity children. She even enlisted help from friend Salma Hayek, who is married to a French billionaire and has a daughter of her own, to help plead her case. 
When the case went to trial, Martinez also stepped in to give his two cents on the matter. Aubry, of course, wasn't having any of that. He fought tooth and nail to keep his kid in the United States, claiming that it was unfair of Berry to make it hard for him to be in his daughter's life, according to TMZ. Ultimately, Berry lost the war. TMZ reported that the judge ruled the actress couldn't permanently up and move her 4-year-old daughter halfway across the world — shocker. Now that Berry and Aubry have had a few years to cool down, there are rare times that all three of them are spotted out together – made easier by the fact that, you know, they're all in the same country. 
Recently, it seems Berry is spotted out with both Nahla and son Mateo more and more. Read on to find out why the mom of two might have a little bit of extra time on her hands these days.