What Does The BTS Logo Really Mean?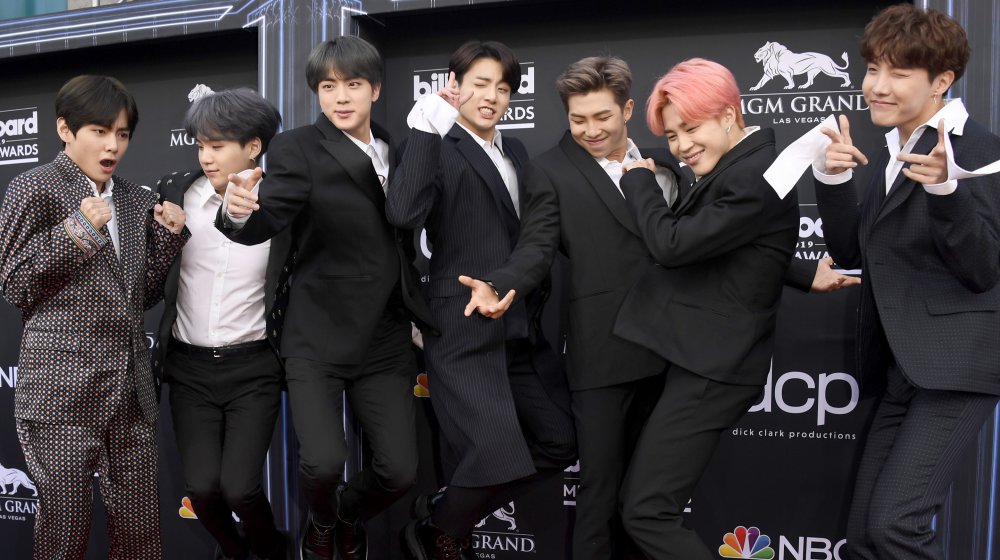 Frazer Harrison/Getty Images
K-pop boy band BTS is taking over the music world one hit single at a time. Even though they only made their debut a little over five years ago, the band has undergone quite a bit of change in a short amount of time. Long-time members of the band's dedicated fanbase, known as the BTS Army, will know that the group's acronym originally stood for Bangtan Sonyeondan, which translates in English to "bulletproof boys." 
However, in 2017, the group announced they were changing their name to "Beyond the Scene." And with that name change also came a logo change. The massive rebranding occurred just after the group celebrated their fourth anniversary. While BTS' original logo featured their acronym across a bulletproof vest, the logo unveiled in July 2017 appears to be a set of doors. Upon initial review, it seems kind of strange to go from the vest to the doors, but the meaning behind the transition totally makes sense. So what does the most recent BTS logo really mean?
It's a nod to their relationship with the BTS Army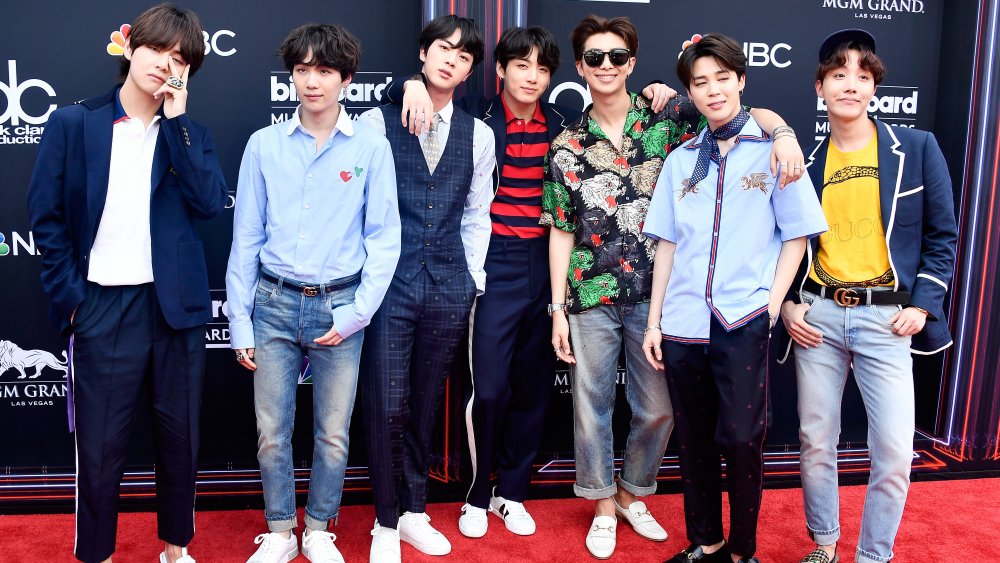 Frazer Harrison/Getty Images
It seems like whatever BTS does, they do it for their fans — and the new logo was no exception. As soon as the logo was revealed, the band took to Twitter to share their excitement with fans and explain the thought process behind it. "We really like the new BI [Brand Identity]," the group wrote in Korean. "We were really looking forward to it and were eager to show it to everyone even a day sooner [than we did]. More than anything, it shows that ARMY and we, BTS, are connected as one and are filled with meaning that makes us feel good." 
Additionally, BTS' management agency, Big Hit Entertainment, told Korean media that the door-inspired logo "symbolizes youth who don't settle for their current reality and instead open the door and go forward to achieve growth," (via Soompi). According to Soompi, the logo design was in the works for about a year and took into account the opinions of everyone from agency executives to the fans themselves. Although the band closed the door on their past with the name and logo change, it appears they are more than willing to embrace fans with open arms in the new chapter of their lives together. 
Intrigued by the boy band that has garnered the attention of legions of dedicated fans across the world? Learn more about the untold truth of BTS.