The Reason Charlize Theron Almost Didn't Star In Monster
Steve Finn/Getty Images
Charlize Theron won an Oscar for her role of serial killer Aileen Wuornos in Monster—but the South Africa-born beauty almost refused to take the part at all. "I didn't think I could do it at first. The thing that convinced me ultimately was that I had never had—and I get emotional thinking about it—I never had somebody believe in me like that before," Theron told Marie Claire in May 2019. "I was always the person who would go into audition after audition after audition and lay myself on broken glass and not get the part. And all of a sudden, this woman is sitting in front of me, and she's like, 'You have to. You're the only person who can.'"
That woman was director Patty Jenkins, possibly most famous these days for directing Wonder Woman and its upcoming sequel Wonder Woman 1984.
"I was blown away by that," Theron gushed. "It's super emotional because I don't think a lot of women get an opportunity like that." She added, "I feel like when you work with people who believe in you fully like that, if you have that kind of faith in me, I will do anything for you."
She didn't know what she was getting into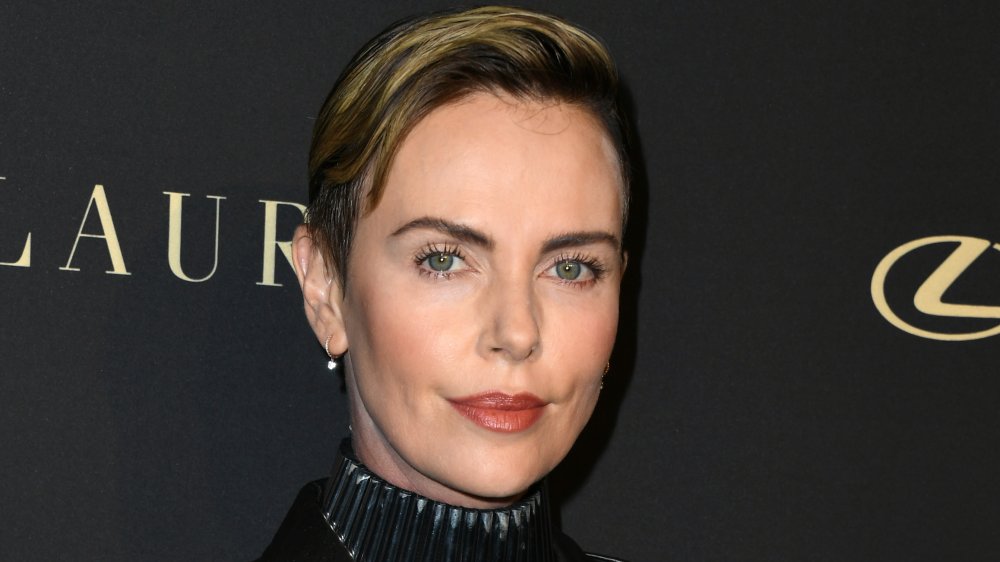 Jon Kopaloff/Getty Images
Aileen Wuornos was a former Florida prostitute, who was executed in 2002 at age 46 after being convicted for murdering six men. She was the 10th woman put to death in the United States since the death penalty was reinstated in 1977.
Charlize Theron, who gained 30 pounds and wore facial prosthetics for the part, admitted to SplicedWire that she wasn't familiar with Wuornos or her story before signing on to star in Monster. "This was the first time, I think in my entire career when by the second-to-last page [of the script], I still didn't know how I felt about the character," she said. "I also thought it was interesting because I don't think it's really a common thing for writers to write conflicted female characters."
The actress also said that she read that Wuornos never removed her shirt, even when prostituting herself, and that was part of why she put on weight for the part — to embody the murderer's insecurity and "scars" about her own body.
Theron isn't the only star who went to great lengths for a role. These stars also went to extremes for their art.