Is The Alaskan Bush People's Mom Still Alive?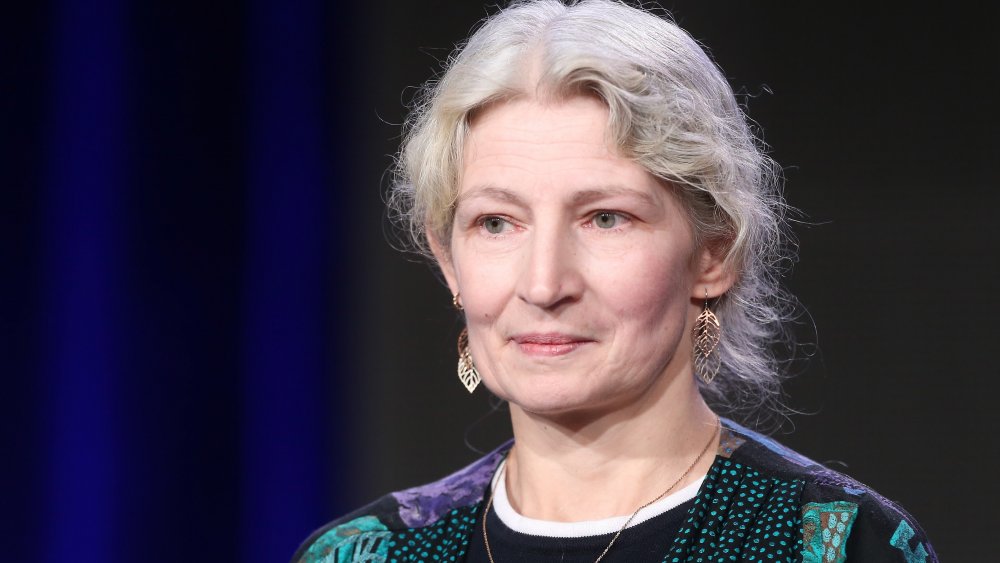 Frederick M. Brown/Getty Images
The Browns of Alaskan Bush People might not be living it up in Alaska anymore, but their family is growing and thriving in Washington State — and Ami Brown, their matriarch, is enjoying every moment of it. After 10 seasons of Alaskan Bush People, fans have become invested in the lives of the Brown family, and nothing made that more apparent than when Ami was diagnosed with cancer in April 2017. Once diagnosed, the family was uprooted from Alaska to Southern California, where their mom underwent treatment for her stage-three lung cancer diagnosis. The good news is that Ami is now cancer-free and has been since late December 2017. But her recovery is far from over.
"It was very scary," Ami told People in February 2019 about her cancer journey. "But I never gave up hope." While Ami is much healthier, she does have to go to California for checkups frequently, so the family now resides in Washington in the North Cascade Mountains on a property they call North Star Ranch, instead of out in the Alaskan bush. Despite undergoing chemotherapy and radiation treatments that kept her from the outdoors for months, Ami is alive and well as of this writing, and slowly exploring her new home with her supportive family.
"Every week there'd be more revealed," Ami's husband Billy Brown told People about their new home. "We'd be like, 'Oh my gosh, that's ours.' We started realizing just what God really gave us. There's still pieces [of North Star] that, on purpose, we haven't gone and seen yet so we can explore it later when Ami feels better."
Ami Brown is enjoying her life and family...cancer free
After relocating to Washington, the Brown family has continued to adapt and grow, with two of the boys getting married and one welcoming a child. Luckily for the family and fans, mother Ami Brown has witnessed it all. In fact, in June 2019, Gabriel "Gabe" Brown had a second wedding at North Star Ranch to celebrate his love and marriage to Raquell Rose with his entire family.
"I'm so happy my family, especially my mom, could be by our side on our special day. Raquell is my one true love and we're really grateful to have met each other. God is good," Gabe told People following his happy day. This wedding, which had five of the seven Brown siblings in attendance — plus Noah and his wife Rhain Alisha's baby boy, Elijah Connor — was a big deal for the Browns, who have been through a lot following their matriarch's cancer battle over the past few years.
"Ami and I are married 40 years this June and there is truly no better gift than to celebrate their marriage and watch the family grow," Billy Brown told the publication in June. "Noah and Gabe have met their matches and everyone has just made us so proud."
The family as a whole (as well as the show's fans) love Ami so much that it's no surprise that Discovery aired a special episode in September 2019 dedicated to the "heart and soul of the Wolfpack." Fingers crossed there will be more Alaskan Bush People episodes in the future so we can all continue to follow the Brown family through their life changes!