Calvin Harris Sets Sail With Bevy Of Beautiful Girls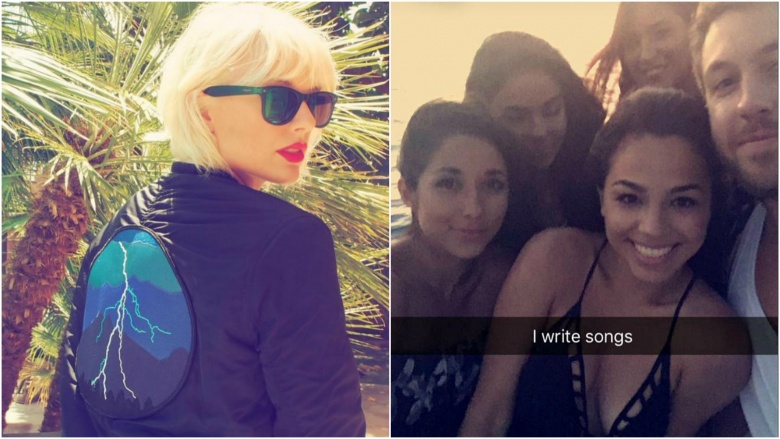 Calvin Harris seems to have officially moved on from ex Taylor Swift. The 32-year-old DJ posted a selfie to his Snapchat on June 28, 2016 surrounded by four beautiful women aboard a luxury yacht. "I write songs," Harris wrote for the image's caption. In other photos, Harris was seen hanging out with two of his music industry friends—video director Emil Nava and collaborator John Newman, according to Us Weekly.
No word on where Harris' luxury yacht was headed. At this point, it's safe to assume it steered clear of Europe, where Swift, 26, is spending a whirlwind romantic getaway with her new boyfriend, actor Tom Hiddleston, 35. The lovebirds were spotted hand-in-hand during a private tour of the Colosseum in Rome this week. Their trip to Italy came just days after they met each other's parents, in Nashville, Tenn. and Suffolk, England, respectively.
As for Harris' love life: sources for TMZ claim the DJ—whose real name is Adam Wiles—is officially done dating celebrities after his 15-month relationship with Swift fell apart in May 2016. "Calvin believes celebs are narcissistic, and all he wants is a normal girl," the source said. On his radar: a "Sofia Vergara-type who is not famous." Still, sources say Harris has no plans to date anyone new anytime soon. Reports that he was hooking up with reality TV star Megan Rees were shot down by TMZ.
Though he may be sailing the high seas, TMZ says Harris is still pretty sore over Swift's new relationship. Sources claim he's mad she dumped him while he was recovering from a car accident and insist she was too obsessed with her life and her career, getting mad whenever Harris' plans conflicted with hers.
In other words: they are never, ever, ever getting back together.