The Biggest Role Dacre Montgomery Has Landed Since Stranger Things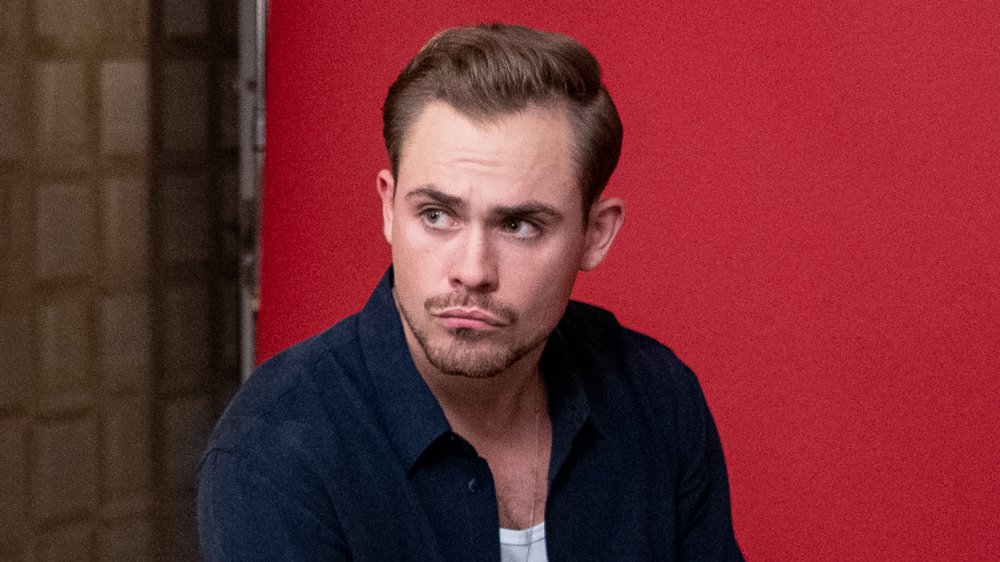 Emma Mcintyre/Getty Images
Dacre Montgomery was part of one of the biggest shows on television with Netflix's Stranger Things, but when it comes to the rest of his life and career, he's a bit of a mystery. The Australia native first joined the Netflix hit in season two, after submitting a unique (and highly effective) audition tape, which landed him the role of Billy Hargrove, Max's older stepbrother. When he returned for season three in 2019, the mix of his majestic mullet and hot bod made fans do a serious double take and left them wanting more from the actor.
So you've probably been wondering: where else can you see Montgomery? The short answer: not many places. In 2017, the 24-year-old actor appeared in his first big feature film with Power Rangers. He played Jason, the Red Ranger, and then Stranger Things season two dropped that October, changing his life forever.
"Look, I had an amazing time working on it. My cast mates have gone on to do amazing things, it was my very first project, and I learned a lot about myself and stunt training and all kinds of stuff," Montgomery told Nylon about his film break in Power Rangers. "I'm very lucky that I went straight on to ST2. I'm just looking for that next story, to be honest with you, mate." 
Even though Stranger Things was the star's first TV show gig — and his biggest hit to date — he's been preparing for his next steps long before he exited the show at the end of season 3. "I'm reading scripts now, and I haven't taped for anything in four months. I'm not taping for stuff that I don't really care about. I'm writing, I'm teaching myself writing," he told the magazine in 2017.  
Dacre Montgomery is ready to show you what he's got, outside of 'Stranger Things'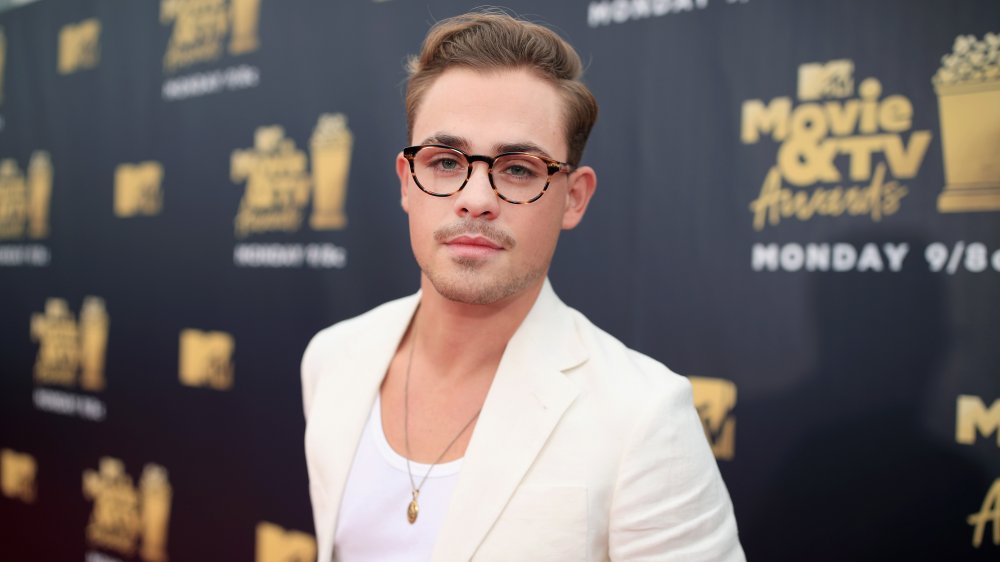 Christopher Polk/Getty Images
In addition to filming season three of Stranger Things, which dropped in 2019, Dacre Montgomery has been stretching his acting wings with an appearance in Angus & Julia Stone's music video for "Chateau," as well as acting in the film A Few Less Men, which was released in 2017. His biggest solo project since joining the rest of the gang in the town of Hawkins has to be his short film In Vitro, which is set to be released in 2020. In this film, Montgomery is the male narrator, director, writer and producer. When it drops next year, we'll be able to see if his writing practice has paid off.
Plus, in 2020 he's also slated to be in The Broken Heart Gallery, which is now in post production and comes from executive producer Selena Gomez. "I'm doing this romantic comedy in a couple weeks. It's so left field for me. The pace of comedy is so different to drama," Montgomery told IndieWire about the project. "I think that scares me, and I'm really excited to jump into that."
When he's not acting, he still keeps himself busy running the DKMH podcast, which he launched in July 2019, and modeling here and there. Billy Hargrove may be gone, but Dacre Montgomery is here to stay.