How Much Chandra Wilson Makes Per Episode On Grey's Anatomy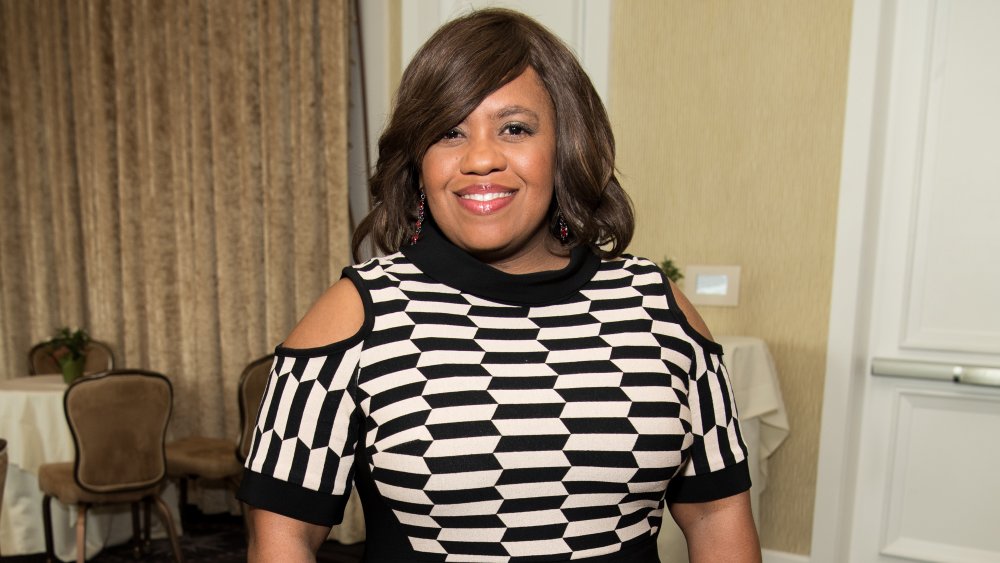 Emma Mcintyre/Getty Images
What would Grey's Anatomy be without Dr. Miranda Bailey? Luckily for fans, Chandra Wilson, who plays Dr. Bailey, doesn't seem to be going anywhere, and that's thanks in part to her cushy salary from the longtime series.
So, what does Wilson rake in for her work as the sweet-but-stern doc? According to a TV Guide article from the summer of 2007 — which was between Grey's Anatomy seasons 3 and 4 — Wilson was earning $125,000 per episode. Even though the fourth season had only 17 episodes — most seasons have 25 episodes — Wilson still would've earned roughly $2,125,000 for the season, which is pretty huge. What's even more huge is that the actress been a part of the cast since day one, so she'd presumably be earning much, much more now that the drama is in its 16th season.
Celebrity Net Worth estimates the Texas native's current net worth to be at the $10 million mark, which makes sense if she has in fact been making $125,000 per episode since the early seasons of Grey's Anatomy. Meanwhile, Wilson has also been a director on the doctor drama, and she is one of only four actors who's still on the cast from season one. As such, it stands to reason that she probably negotiated higher pay checks at some point along the way making her net earnings even higher.
Chandra Wilson is ready to ride the 'Grey's Anatomy' train to the end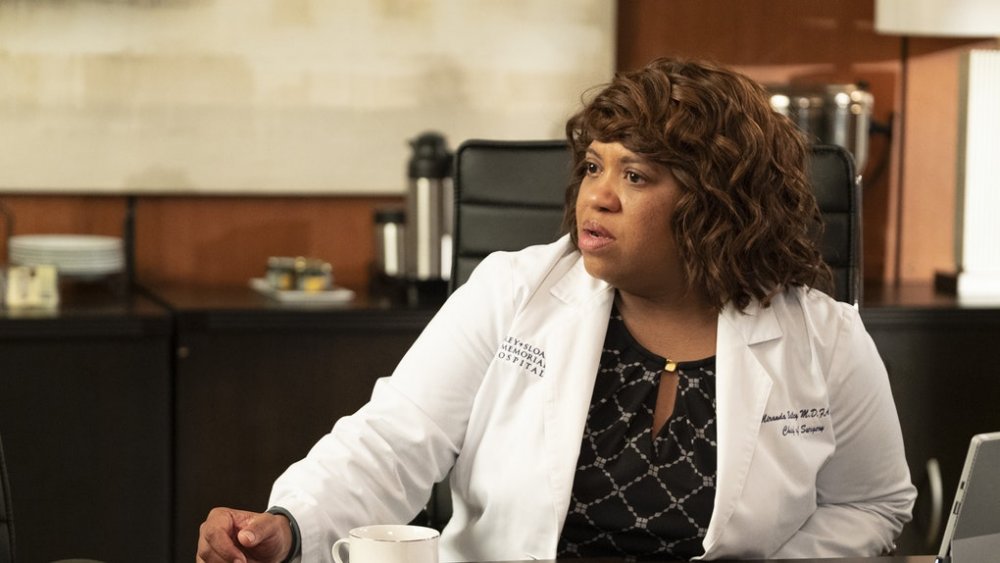 ABC/Jessica Brooks
Unlike her co-star Ellen Pompeo, who has been public about her fight for higher pay — she now earns a whopping $575,000 per episode as the show's lead — Chandra Wilson and her other original co-star Justin Chambers' salaries have been kept pretty tightly under wraps.
While Wilson's current salary for season 16 of Grey's Anatomy has not been revealed, having a steady gig for 14 years now is one of the many reasons we're not surprised that the actress hasn't walked away from the show. Let's remember — earning at least $125,000 per episode means that, at 25 episodes per season, she's earned more than $3 million per season of the show. Plus, she loves the idea of finishing what she started.
"I enjoy being a part of this history. I enjoy being a part of a story, of starting a thing from scratch and seeing it through till the end. Because then after that, whatever the next opportunity is, that'll be there. It's not going anywhere," she told Bustle in 2018 about her plans to see the series through to its finale, whenever that may be. "So I would really like to ride my Bailey ride, and tell her story, and then be able to point to that and say, look, I started it and I finished it."