Katie Cherry: The Truth About Ben Affleck's Rumored Girlfriend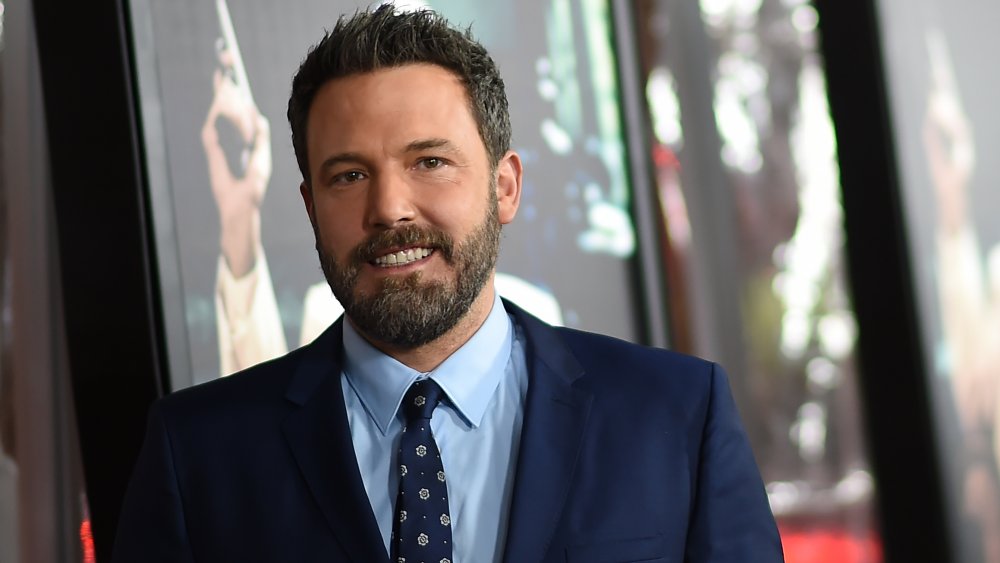 Robyn Beck/Getty Images
Ben Affleck is reportedly dating again, and this time he's rumored to be involved with musician Katie Cherry. A year after finalizing his divorce from Jennifer Garner (they originally split in June 2015) and six months after his romance with Lindsay Shookus came to an end, Affleck has been linked to a new lady. 
According to Us Weekly, the actor and Cherry — who is a longtime friend of actress Tara Reid — met on the dating app Raya "a few months ago," and over the weekend rumors that they were official started spreading after they were spotted together at the UNICEF Masquerade Ball in Los Angeles. One source told Us Weekly that "they're very into each other," while another noted that their romance was "nothing that serious at this time."
The possible couple was seen together on Saturday, October 26, at a West Hollywood Halloween bash and then gambling at Commerce Casino later in the evening. According to People, the Triple Frontier star is still single despite being photographed with Cherry, who is a music composer that graduated from Berklee College of Music. "Ben has dated over the last year, but is not seriously involved with anyone at this time," a source told the publication. 
E! News also confirmed that Affleck is currently single and is actually focusing on his health rather than dating after slipping up over the weekend in regards to his troubles with alcohol. "Yes this was a stumble, and he is working to get back on track," a source told E! News about the actor's focus on his sobriety after appearing intoxicated at the Halloween celebration on Saturday. 
Ben Affleck might be single, but he's also on dating apps
Ben Affleck might not be seriously dating Katie Cherry at this time, but he has admitted to dating people online recently. That would account for how he originally met the musician, who he was seen out with in Los Angeles while celebrating Halloween this past weekend.
"HA, you got me. I'm dating," he wrote on Instagram on Saturday, Oct. 26. "But let's be serious for a moment and talk about something that is actually important. I have been in recovery for over a year and part of that is helping out others." Even if the dating app Raya is where Cherry and Affleck first met, the father of three was only using his dating-app admission to help a worthy cause called The Midnight Mission.
He continued his Instagram shout out by calling out the Raya community directly, writing that The Midnight Mission "is an incredible organization that helps those in need with housing, training, development and recovery. I'm making a donation today because there are people battling addiction every day that don't have the resources and need help. @raya, you in? Who else is with me? Click the link in my bio to donate."
Dating apps might be Affleck's new way to find love and raise awareness for good causes — but for now his rumored relationship with Cherry still seems to be casual...for now.