Why David Schwimmer Was Never The Same After Playing Ross Geller On Friends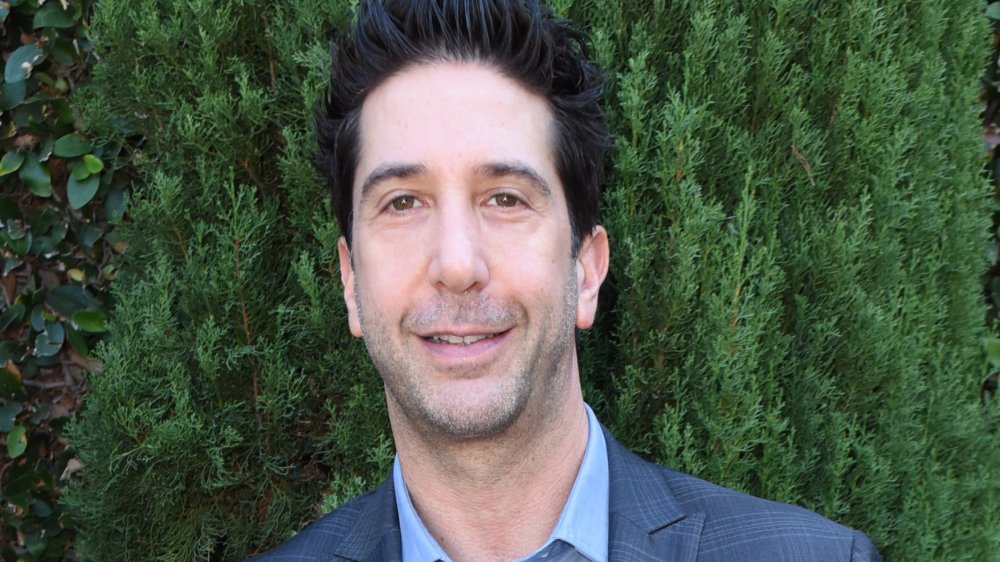 Vivien Killilea/Getty Images
We may receive a commission on purchases made from links.
When it comes to David Schwimmer's Friends character Ross Geller, fans seem to have a love-hate relationship with the nerdy paleontologist, despite Ross being Rachel Green's lobster and Monica Geller's older brother. And you might be surprised to learn that Schwimmer himself also has a complicated relationship with his character. While Schwimmer was one of the six leads on the NBC comedy, which changed his life and made him a household name, taking on the role of Ross wasn't without its pitfalls. 
"It was pretty jarring and it messed with my relationship to other people in a way that took years, I think, for me to adjust to and become comfortable with," Schwimmer told The Hollywood Reporter's Awards' Chatter podcast in 2016 about his quick rise to fame when playing Ross on Friends. "As an actor, the way I was trained, my job was to observe life and to observe other people, so I used to walk around with my head up, really engaged and watching people. The effect of celebrity was the absolute opposite: It made me want to hide under a baseball cap and not be seen." 
Schwimmer was only 27 years old when the show first aired in 1994, and, based on his background in theater and desire to fully dedicated himself to his art, his character and his fame from the series was hard to fully embrace. "I realized after a while that I was no longer watching people; I was trying to hide. So I was trying to figure out: How do I be an actor in this new world, in this new situation?" he explained. "How do I do my job? That was tricky."
David Schwimmer wasn't on board with playing Ross Geller on Friends in the beginning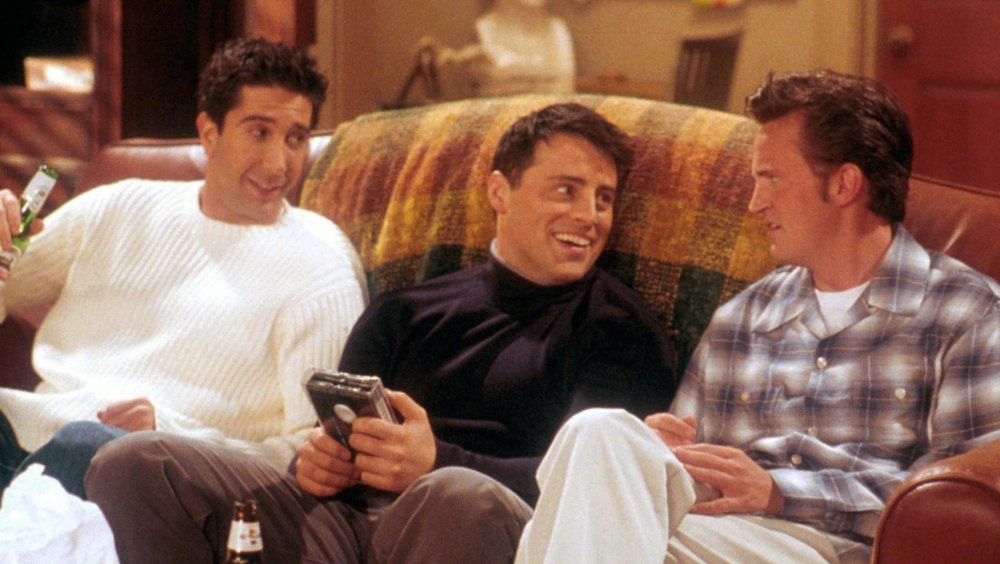 Getty Images
David Schwimmer was a bit fearful of Friends right out of the gate, having actually turned down the role of Ross when it was first offered to him. According to Saul Austerlitz's book Generation Friends: An Inside Look at the Show That Defined a Television Era (via People) he was nervous about doing TV after shooting pilots that never got picked up year after year. 
After the auditions of other stars for the role, including Will & Grace's Eric McCormack and ER's Noah Wyle, it was clear that Schwimmer was still the show's creators' top pick for the dino-loving character. Luckily for everyone, Schwimmer eventually read the script and signed on to the series after director James Burrows called him and reminded him that the part of Ross Geller on Friends was written with him in mind. "The role of Ross was like an off-the-rack suit that did not require any tailoring for Schwimmer to wear," Austerlitz wrote in his book, noting that, once the actor read for the role, it was obvious he was Ross. "He could simply put it on. It already fit perfectly."
It's no surprise that after Schwimmer's initial hesitation to play Ross and the eventual downside of fame that came along with playing the character for ten seasons, Schwimmer isn't exactly on board for a TV reunion of Friends... at least not right now. "The thing is, I just don't know if I want to see all of us with like crutches ... like little walkers," Schwimmer revealed on Megyn Kelly Today in 2018 when asked if he'd do a revival. "I doubt it — I really doubt it."
Even without a Friends revival in the works, we'll be there for Schwimmer — just like he was there for us for ten seasons!