The Reason Kristen Stewart And Robert Pattinson Were So Private Together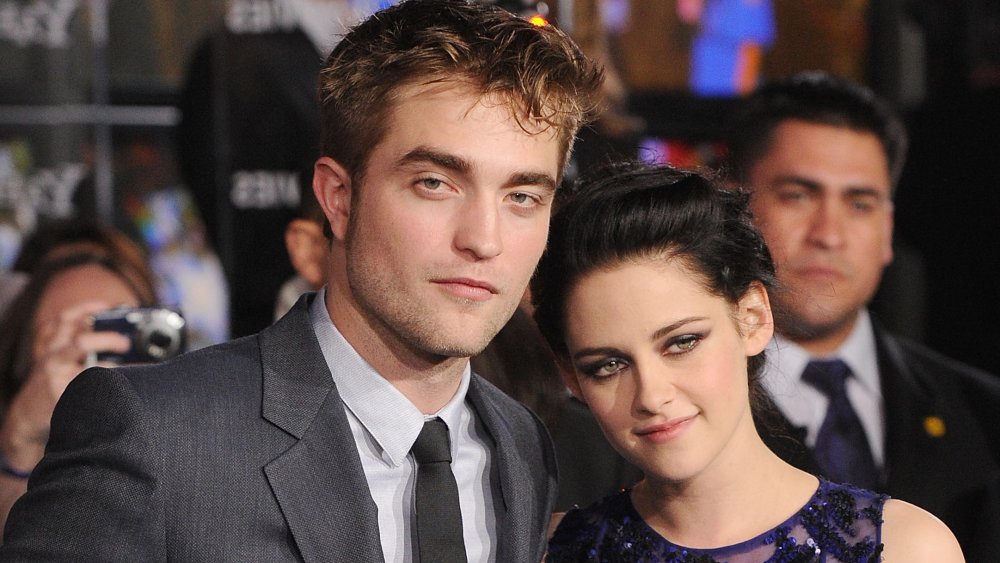 Jason Merritt/term/Getty Images
Kristen Stewart and Robert Pattinson (affectionately dubbed Robsten) were one of the most-obsessed over couples of the 2000s. In a time when it was very important to know if you were Team Edward or Team Jacob, Team Edward reigned supreme — mainly because people just couldn't seem to get enough of Stewart and Pattinson's romance on the screen as well as off. 
Their love affair began shortly after the two met on the set of Twilight in 2008. No one knows exactly when the two coupled up, but we do know that after Stewart and ex-boyfriend Michael Angarano split in 2009, the Twilight co-stars got undeniably close. As the Twilight saga got bigger and bigger, Stewart and Pattinson shied further and further away from the spotlight. Despite being the ultimate "It Couple" of the time, the two managed to keep their relationship very much under wraps.
In July 2012, news broke that Stewart had cheated on Pattinson with her Snow White and the Huntsman director, Rupert Sanders. After briefly reconciling after the scandal, Robsten called it quits in 2013 after covertly dating for more than three years. So why exactly did the couple keep their relationship oh-so-private? 
Kristen Stewart and Robert Pattinson weren't dating for our entertainment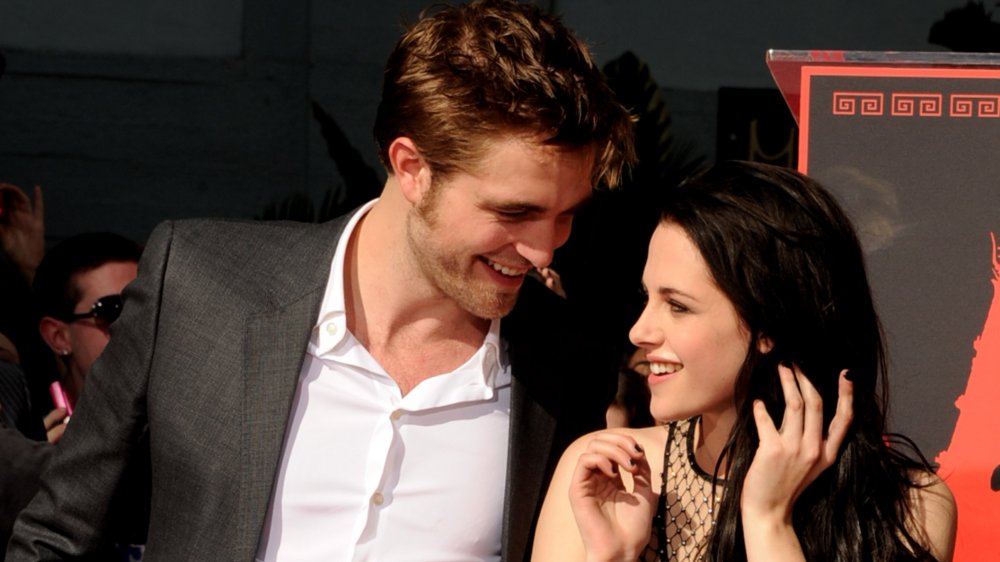 Kevin Winter/Getty Images
To this day, not much is known about the ins and outs of Kristin Stewart and Robert Pattinson's time together. However, five years after the split, K-Stew finally offered a glimpse into the uber-private relationship. The actress told Harper's Bazaar UK that, in a time when both of them were being pulled left and right, they just wanted some semblance of control. "When me and Rob were together, we did not have an example to go by," she said. "So much was taken from us that, in trying to control one aspect, we were just like, 'No, we will never talk about it. Never. Because it's ours.'" 
Even though fans went crazy over Bella and Edward (the couple's on-screen Twilight counterparts), torrid love affair, Stewart never wanted their relationship to "become a story for entertainment value." 
"People wanted me and Rob to be together so badly that our relationship was made into a product," she told The New York Times Style Magazine in 2016. "It wasn't real life anymore. And that was gross to me." And despite claims that their entire relationship was a publicity stunt (and, to be fair, they did split up not too long after the franchise wrapped), Stewart revealed to Harper's Bazaar UK that she's been "deeply in love" with everyone she's ever dated. 
So while art imitated life to the extent that the Stewart and Pattinson got together, unfortunately, it wasn't the same eternal love that Bella and Edward shared. Now that you have a little more insight into Robsten's doomed relationship, find out the real reason the two just didn't work out.