Iggy Azalea Caught Nick Young Cheating In Their Home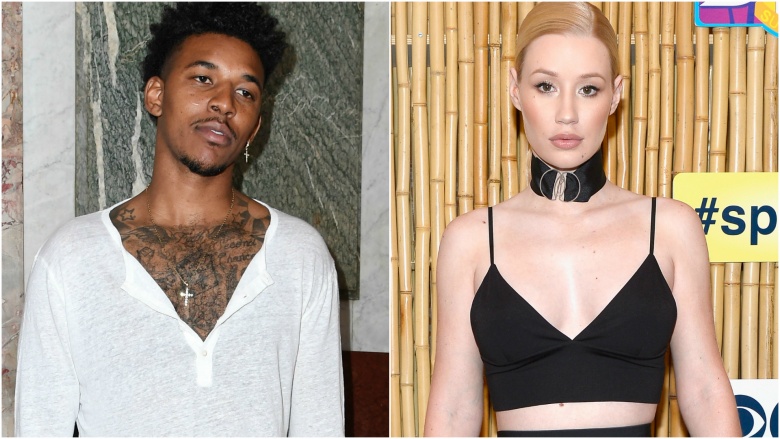 Getty Images
Less than two weeks after announcing the end of her engagement, rapper Iggy Azalea took to Twitter to claim she dumped her Nick Young after she caught him cheating on her.
"I broke up with Nick because I found out he had brought other women into our home while I was away and caught them on the security footage," Azalea, 26, tweeted on June 30, 2016. "This is just like a second shot to the chest," she said. "And I feel like I don't even know who the hell it is I've been loving all this time."
Azalea also addressed tabloid rumors suggesting Young was hooking up with his ex and baby mama, whom E! News reported may be pregnant again with his child. "I have never even been told by Nick that his baby mother is pregnant so if this is true I'm finding out via E news," Azalea wrote. Young and the unidentified woman reportedly share a four-year-old son together named Nick Young Jr.
As previously reported by Nicki Swift, Azalea announced their breakup via an Instagram post earlier in June. "Unfortunately, although I love Nick and have tried and tried to rebuild my trust in him—it's become apparent in the last few days I am unable to," she wrote. "I genuinely wish Nick the best. It's never easy to part ways with the person you planned you're [sic] entire future with, but futures can be rewritten and as of today mine is a blank page."
Prior to their split, the couple's relationship had faced its fair share of rocky headlines. In March 2016, Young was allegedly caught on video admitting to cheating on Azalea. The footage was reportedly recorded by Young's Los Angeles Lakers teammate D'Angelo Russell. "I think it's best me and D'Angelo handle our situation in a private manner," Young said after the tape leaked. "It's something we need to talk about. What happened is what happened. We've got to work on it."
In an interview the following month, Azalea hinted that her relationship wasn't perfect. "I'm just kind of still figuring it out," she told The Bert Show.
Young's reaction to their split was far more straight-forward. "Single," he tweeted.