What Is Asia Monet Ray From Dance Moms Doing Now?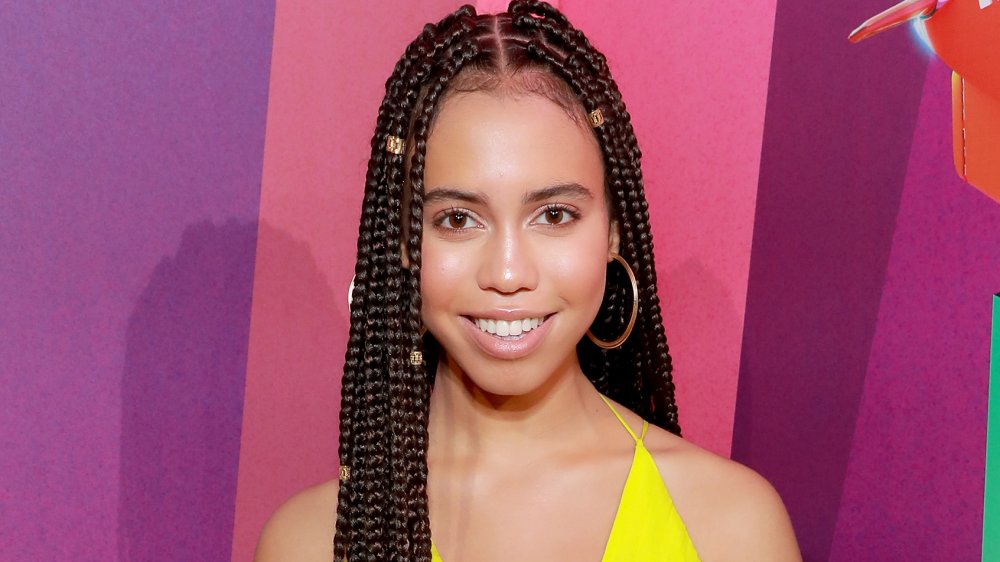 Rich Fury/Getty Images
Some of the biggest names to come out of Lifetime's hit show Dance Moms are Maddie Ziegler and Jojo Siwa. And although their stars have shined the brightest since leaving the show, some of their fellow cast members have had some pretty decent careers post-show as well. Take Asia Monet Ray, for instance. Despite being just 14-years-old, she's already hard at work making a name for herself. 
Viewers were first introduced to Ray in 2012 when she danced her heart out on the Dance Moms' spinoff Abby's Ultimate Dance Competition – she was just six years old at the time. After proving herself a worthy competitor, Ray went on to appear on season three of Dance Moms. However, her time on the reality show was short-lived as she left at the end of the season. Still, it seems that her little bit of screen time went a long way. How did the pint-sized Dance Moms' alum spin her 15 minutes of fame into a career?
Asia Monet Ray got a dose of reality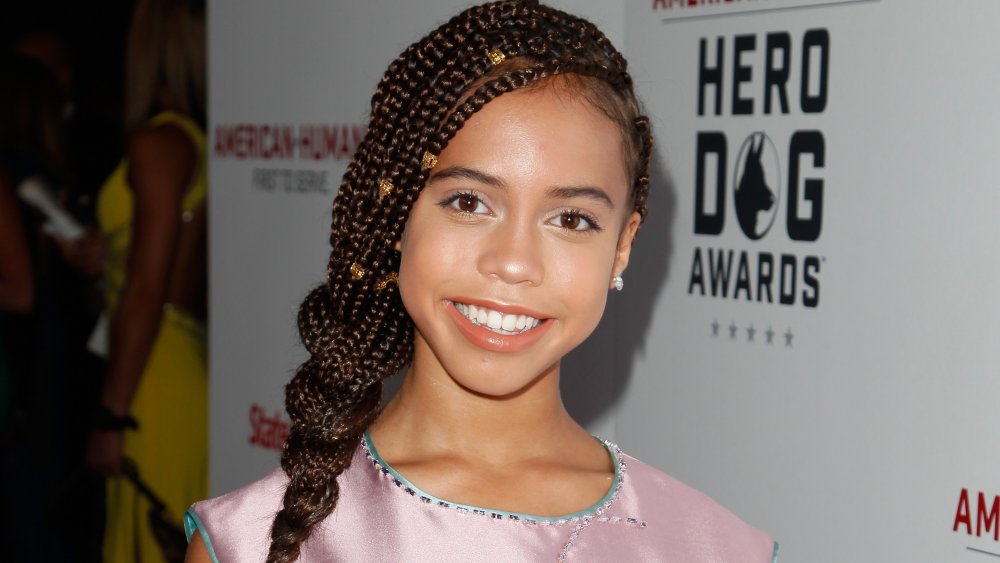 Tibrina Hobson/Getty Images
When Asia Monet Ray decided to step away from Dance Moms, she wasn't leaving the reality television world behind completely. Clearly seeing her star power, Lifetime gave Ray her own reality show called Raising Asia. Allegedly, Ray had initially been offered the deal after her appearance on Abby's Ultimate Dance Competition, but turned down the opportunity at the time (via The Wrap). But following her stint on Dance Moms, the dancer had a change of heart and decided she was ready for her close up. 
Over the course of 13 episodes, viewers watched the then 8-year-old dancer pursue her dreams. While Ray was ready to do 100 seasons of her show, Lifetime had other plans and cancelled Raising Asia after one season for undisclosed reasons. However, criticism from Ray's momager might have had a part in the show not returning for another season. "I would love to film a docuseries...that's what we signed on to...I think they said a lot of things that they were going to do that they didn't do," Kristie Ray said on an episode of Rewind with The Rays on Ray's YouTube channel. 
Asia Monet Ray left dancing behind to pursue other passions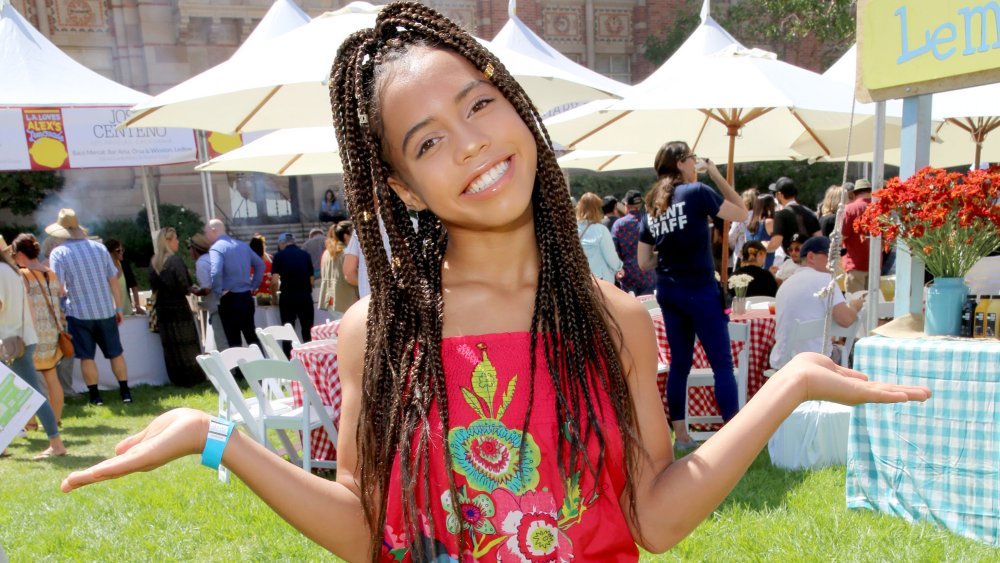 Rachel Murray/Getty Images
After Raising Asia wrapped, Ray continued to shine on the silver screen. In 2015, Ray took on her first acting gig with a small part in the movie Sister Code, starring Amber Rose. Ray actually played the younger version of Rose's character, Lexi, in the film. Following her movie debut, Ray also landed some television roles, playing OJ Simpson's daughter Sydney in four episodes of American Crime Story as well as a two-episode stint on Grey's Anatomy. 
In addition to honing her acting skills, Ray has also been working on her pipes. In 2014, Ray released her self-titled, first album featuring five original songs (via Black Hollywood Live). Since then, the triple threat has released a Christmas album and multiple singles. In between gigs, Ray creates content for almost 400,000 subscribers on her eponymous YouTube channel. In addition to vlogging, the 14-year-old also uploads song covers. Between singing, acting, and making YouTube videos, it doesn't seem like Ray gets much dancing in these days. Even still, she appears to be excited about pursuing new passions and dancing to the beat of her own drum.