Inside Mr. Rogers' Relationship With His Wife Joanne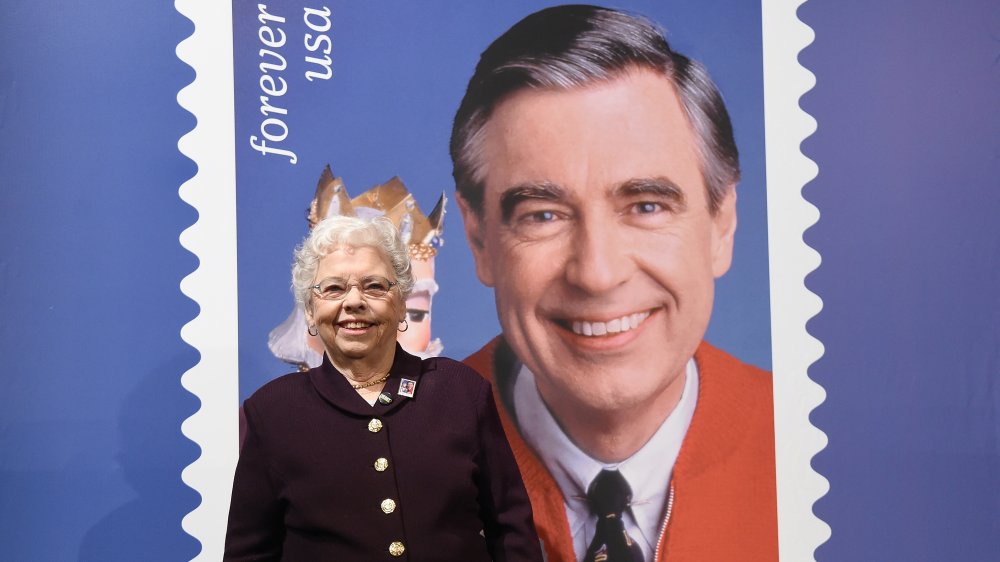 Jason Merritt/Getty Images
Mr. Rogers hosted 895 episodes of his beloved children's show Mister Rogers' Neighborhood over 31 seasons from 1968 until 2001. And while that's quite an accomplishment and helped him establish a loyal and loving fan-base over the years, at home he was just as adored by his family — including his wife Joanne.
Fred and Joanne Rogers were married on June 9, 1952, and were together until he passed away in 2003 of stomach cancer. Over the course of their relationship, they two had two sons, James and John, and created a lifetime of memories together, which began with a sweet proposal. 
While sitting down for a chat on the Today show in 2018, Joanne revealed the sweet way that her husband proposed. "Fred worked here at 30 Rock at the same time that I was at Florida State doing graduate work and piano playing," she told Megyn Kelly, giving the host a little background on what might now seem like an unusual way to pop the question. That's because the long-distance nature of their relationship at the time meant that he wasn't there in person to ask Joanne to be his wife. She explained, "He wrote me a letter. My last year at Florida State, he wrote me a letter proposing marriage." How formal! But it obviously worked and started them on their way to happily-ever-after.
They shared their feelings and a lasting friendship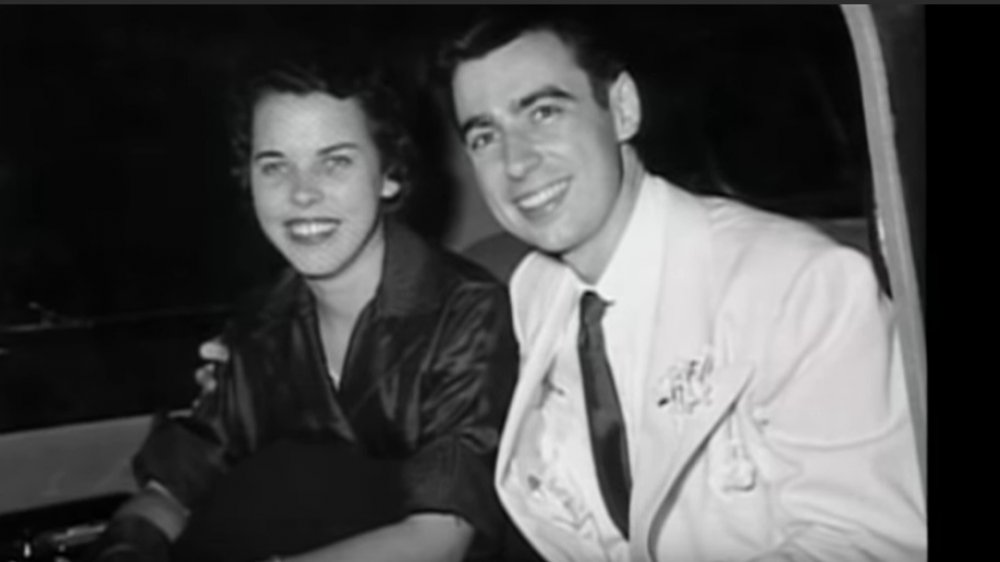 PBS/YouTube
Mr. Rogers was known for his caring ways, leaving us with a lasting legacy and plenty of what UC Berkeley's Greater Good Magazine deems "critical emotional" lessons. He even inspired his home state of Pennsylvania to create a special day dedicated to the sort of kindness that the TV host wanted to put out into the world. And according to Joanne Rogers, the fact that he was so open with his love was nothing new. It was also something she was intimately familiar with thanks to their long marriage.
During a June 2018 appearance on The Tonight Show [via Parade], Joanne talked about the fact that Fred was seemingly always in touch with his emotions and able to express himself. "In his young days, he was lively and full of fun, but he talked about his feelings," she said. She also recalled how he was willing to listen to his wife when she needed to get something out, saying, "I could talk about my feelings to him and the things that bothered us, the things that we loved."
"You can't build a friendship without doing that," she added. "Don't you have to have a friendship to fall back on throughout your married life? And we had it for 50 years, so that was nice."
Their goodbye was just as sweet as their love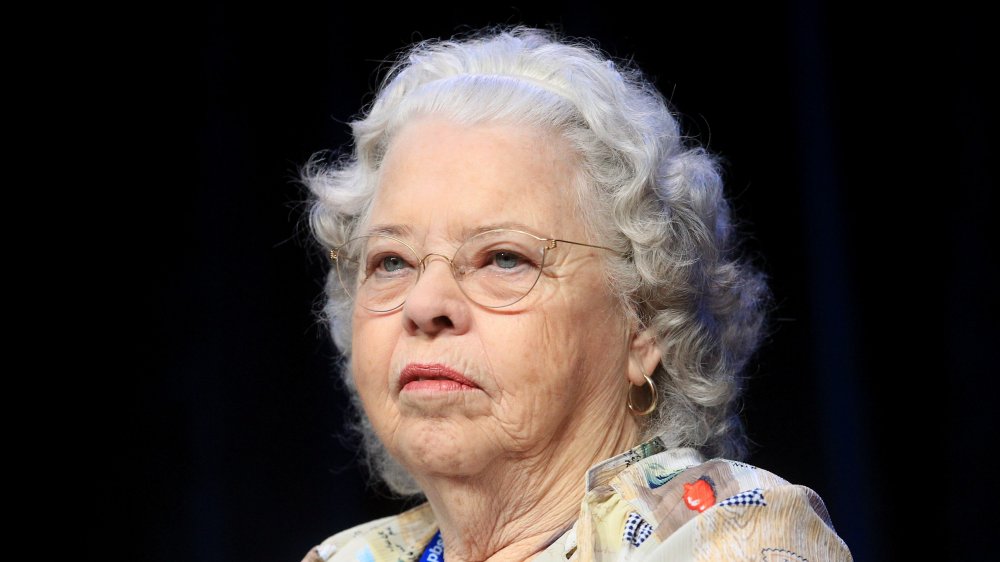 Frederick M. Brown/Getty Images
After Fred Rogers died in February of 2003, Joanne Rogers talked with the Pittsburgh Post-Gazette the following December and opened up about her husband's passing, saying, "There was a feeling of real relief when I could say to him, 'You know, we're going to be OK. We're going to be all right.'" She says she tried to assure him that he didn't have to worry about her or their sons, saying, "'The boys will be fine, and I'm going to try to be fine.' So when he went, I could feel he went at peace and even with joy. I really feel he went with joy."
However, Joanne also admitted that it's took some time to adjust to his absence. She explained, "I said to somebody, sometimes I'm surprised that he doesn't just show up at the door. But on the other hand, I also know he's not here, and I'm coming to the realization slowly that he's not coming back."