What Did Emma Watson Study At Oxford?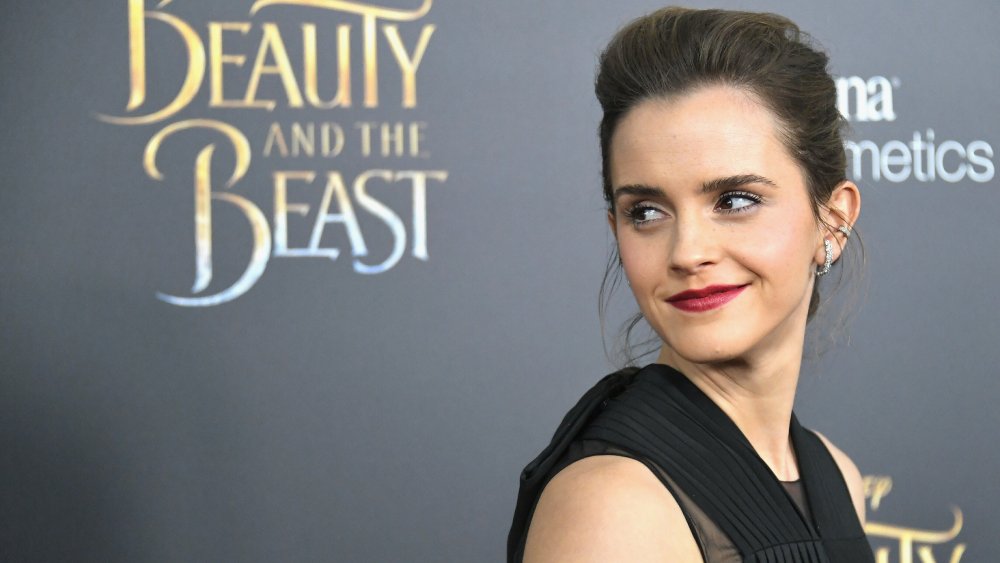 Mike Coppola/Getty Images
For years, fans watched Emma Watson grow up on-screen as Hermione Granger, who graduated from Hogwarts and saved the day on many occasions. In real life, Watson also achieved greatness early on, in acting and in her education. After she wrapped the final Harry Potter film in 2009, the English star jetted off to America to experience the world of higher education. But it wasn't exactly what she expected.
"It was just awful. I was like, I must be mad. Why am I doing this?" Watson told Vanity Fair when reflecting her first week at Brown University. "I felt like I'd walked into an American teen movie," she told the publication about her first college party. "I picked up the red cups. I was like, wow, they really do drink from these."
Despite a few hiccups during her early days in Providence, Rhode Island, Watson eventually went on to excel in the Ivy League (did you expect anything less?) and graduate with a degree in English literature. "I really like the fact that it has a very open curriculum, that there aren't any requirements," she told Rookie in 2013 about why she picked Brown. "Really, I've kind of been in charge of my own education since I started out on Potter when I was nine or 10, and I liked that I could design my own major if I wanted to, and I could take independent studies if I wanted to on subjects that weren't necessarily in the curriculum."
Emma Watson slayed the school game at two universities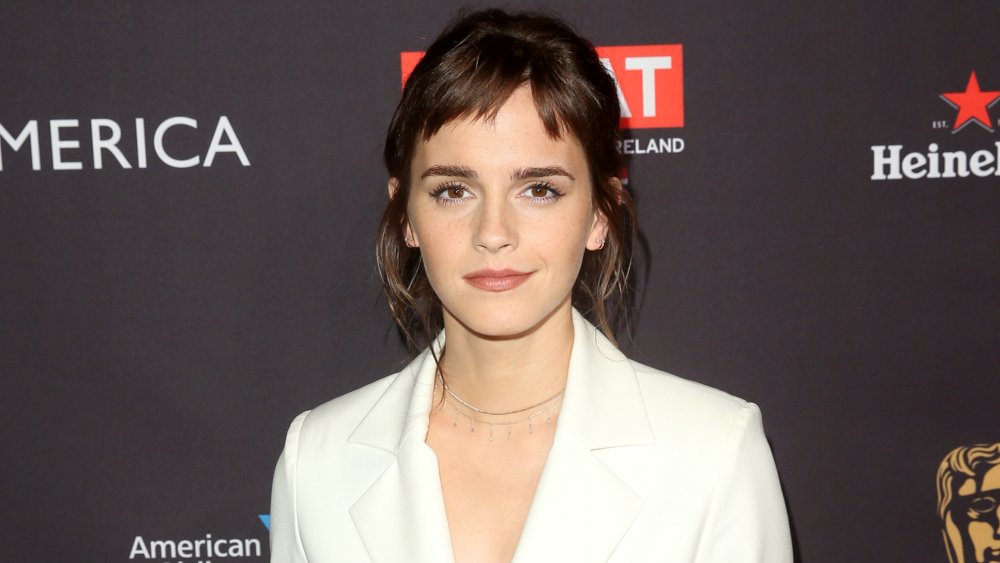 Jesse Grant/Getty Images
After filming all eight Harry Potter films, Watson considered going to college a form of rebellion. "Ignoring fame was my rebellion, in a funny way. I was insistent on being normal and doing normal things," she told W Magazine in 2013. "It probably wasn't advisable to go to college in America and room with a complete stranger. And it probably wasn't wise to share a bathroom with eight other people in a coed dorm. Looking back, that was crazy."
In 2011, she put a brief pause on her education to do promotion for the final Harry Potter film and work on a few other movies, but then headed back to school...in another country. During her junior year she attended Oxford University in England, where she continued to pursue a degree in English while "studying abroad" — though, in Watson's case, it was really like studying at home.
"I haven't left Brown. I'm still enrolled at Brown. But I'm doing my third year abroad," Watson said at a press conference in 2011 via E! Online. "I'm going to Oxford in the fall to study English for a year." In 2014, the actress officially graduated from Brown, after a yearlong stint at Oxford, and she posted a selfie on Twitter to prove it.
Watson's completed degree in English literature is quite fitting since the actress has her own bookclub and frequently chooses film roles with literary connections. Harry Potter was based on the book series, Beauty and the Beast's Belle is a noted bibliophile, and Little Women is an iconic read, so yes, English lit was the perfect major for Watson.