This Is How Much Jacob Sartorius Is Actually Worth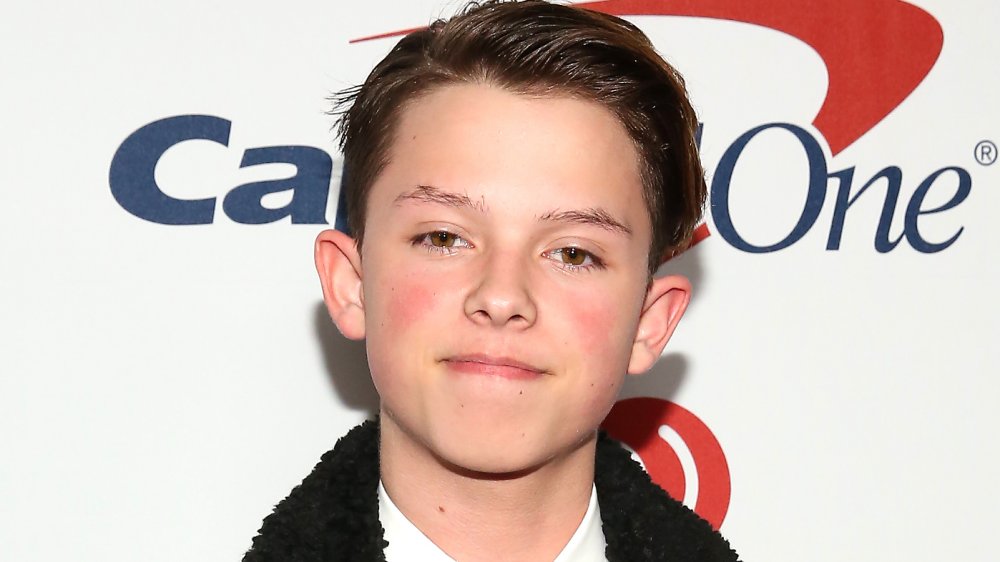 Monica Schipper/Getty Images
Social media sensation Jacob Sartorius uploaded his first video on Vine in 2014 and never looked back. The video, which had to do with Sartorius' experience with being bullied, went viral — amassing more than 8 million loops. After becoming a familiar face on Vine, Sartorius created a musical.ly account, which is what truly launched his Internet fame. The teen's fun lip-sync videos garnered quite a bit of attention, with Sartorius becoming one of the social media app's top stars. He told Billboard that, fame aside, the app provided a much needed creative outlet. "Before Musical.ly, I wasn't the most outgoing," he said. "The app helped me goof off. It's like no one is watching besides the camera." Plot twist — millions were watching. 
After building a pretty large fanbase, the social media star launched a music career. And while every teen boy with great hair thinks he's going to be the next Justin Bieber, in Sartorius' case that assumption wasn't completely unwarranted. In 2016, Sartorius signed with T3 Music Group and released his debut single, "Sweatshirt," which only peaked at #90 on the Billboard Hot 100. Since then, Sartorius has kept busy by releasing more singles, creating content for his YouTube channel, and (sadly) breaking Millie Bobby Brown's heart. 
Sartorius hasn't been on the scene all that long, but he's made quite a lot of money over the past few years. So how much does it pay to be an Internet star?
Jacob Sartorius is living the teenage dream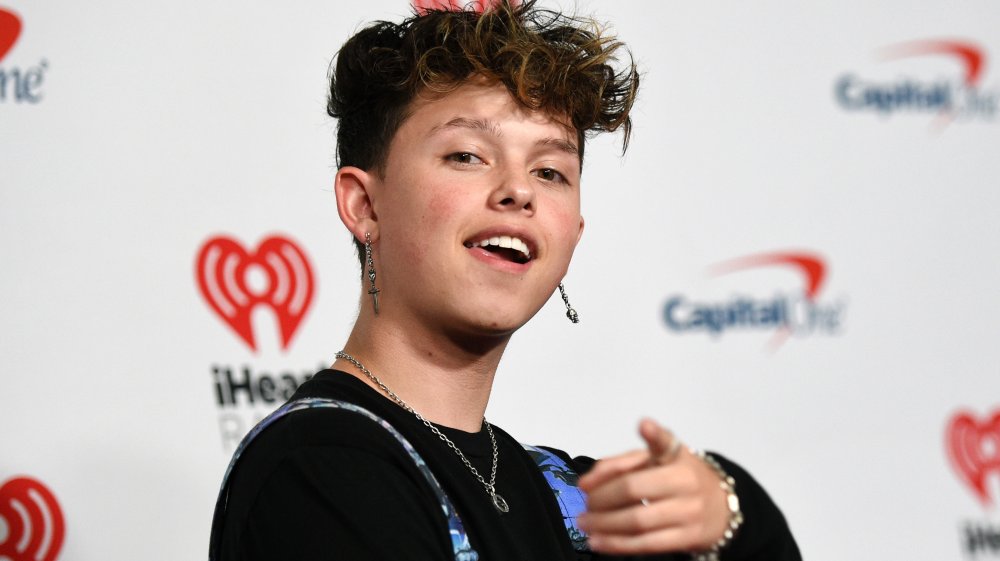 David Becker/Getty Images
At just 17-years-old, Jacob Sartorius is worth $3 million, according to Celebrity Net Worth — no summer job at a fast food joint for him! At the time of this writing, Sartorius has more than 3 million subscribers on YouTube, which is great for him because he makes a good chunk of money from the platform, according to estimates on Social Blade. Another way Sartorius has been raking in the dough? Touring and album sales. In addition to embarking on a handful of solo tours to promote his music, the singer also opened for The Vamps in 2018. 
As far as his music goes, while Sartorius isn't topping the charts, he's definitely taking home a little something for his efforts. On the side, the teen is also selling merchandise that includes $50 sweatshirts and $25 T-shirts — you have to respect the hustle. 
If you were surprised by how much money Sartorius has in the bank, you'll never guess what else you don't know about the social media star.