Who Is Annie LeBlanc Dating Now?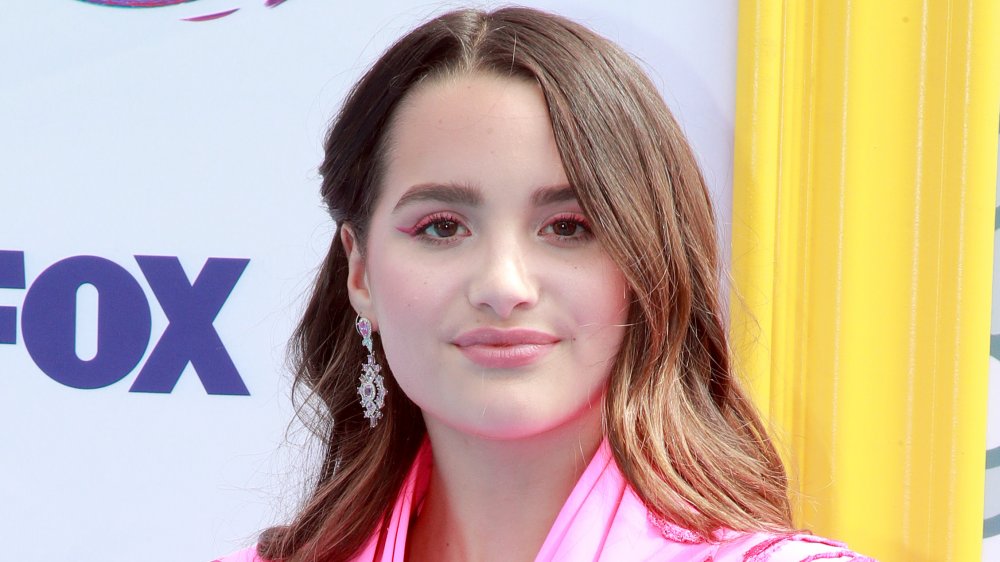 Rich Fury/Getty Images
If you don't know who Annie LeBlanc is, don't worry, you're not living under a rock — you're probably just not a teenager. Once a promising young gymnast, LeBlanc is a teen sensation who rose to fame after her family began posting videos on YouTube of her doing gymnastics back in 2008. In 2010, LeBlanc began appearing on her family's vlog channel, Bratayley, with her siblings Hayley and Caleb. The oldest "Bratayley" sibling, Caleb, tragically passed away in 2015 at 13-years-old from hypertrophic cardiomyopathy.
Around 2017, LeBlanc refocused her personal YouTube channel and started posting fewer gymnastic videos and more vlogs. It was also around that time that the young star started pursuing a music career. After her cover of Maddie & Tae's song "Fly" peaked at #34 on Billboard's Hot Country Songs chart, LeBlanc released original music in November 2017. The same year, LeBlanc landed a starring role on Brat TV's web series, Chicken Girls. Following that show's success, the actress was offered yet another Brat TV role, this time on the teen mystery series, A Girl Named Jo — whew, what a busy 14-year-old! 
It's no surprise that Business Insider named her one of the most famous teens in the world. However, just because Leblanc's professional life is on fire doesn't mean that her love life is non-existent — she is a teenage girl, after all. So who managed to steal the heart of the Gen-Z queen? 
Annie LeBlanc has an Angel in her life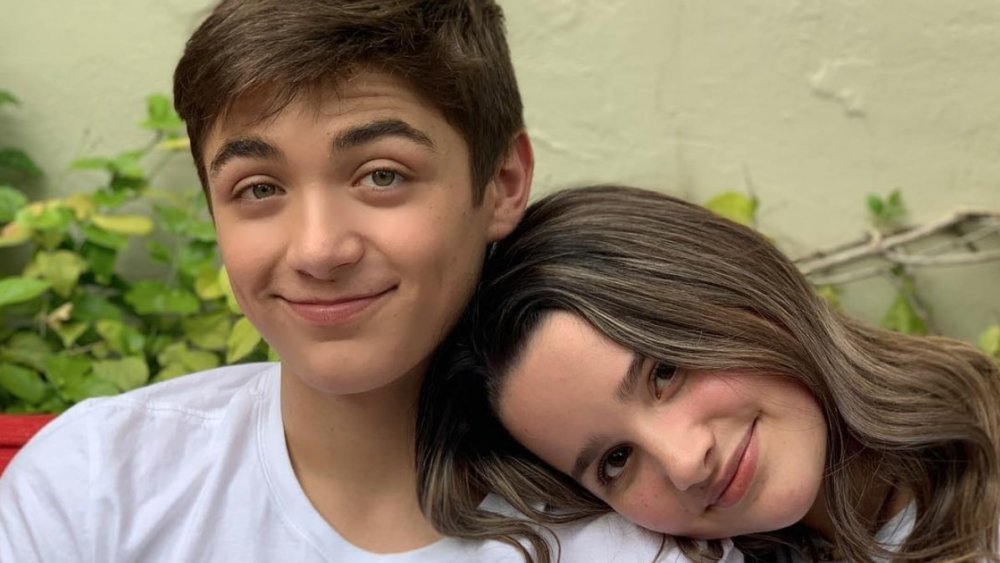 Instagram
Seeing how Annie LeBlanc isn't even old enough to drive yet, it's not surprising at all that the YouTube star hasn't been in a bunch of relationships — at least publicly. Despite fans "shipping" her with guys in the past, including Chicken Girls co-star Hayden Summerall, LeBlanc's relationship status was unknown until May 2019. After months of speculation, teen actor Asher Angel revealed that he and LeBlanc were a couple on The Zach Sang Show podcast via (J-14) gushing, "She's super cool, super nice and she makes me happy. I make her happy, I guess, somehow. I don't know how. It's crazy. But she's the best and she's very supportive." He also revealed that his song "One Thought Away," which features Wiz Khalifia, is about the brunette beauty — which makes a lot of sense considering that she is literally his love interest in the music video. He must have taken a page out of Zayn Malik's book. 
Before coupling up, the two actually met on the set of another one of Angel's music videos, "Chemistry." And apparently, there was quite a lot of chemistry behind the scenes. "We spent the entire day laughing and getting to know each other," the Andi Mack star told J-14. The way LeBlanc even landed the gig in the first place is pretty cute. Apparently, the YouTuber had asked Angel to appear in one of her music videos first. "Annie invited me to be in her music video, but I was unable to because I was shooting Shazam! in Toronto," he told the outlet. "Although we never hung out before the video, she was on my mind following the compliment of her invitation." 
Ahh, Gen-Z celeb love! Of course, while Annie LeBlanc is out here living her best life, these YouTube stars are living double lives.